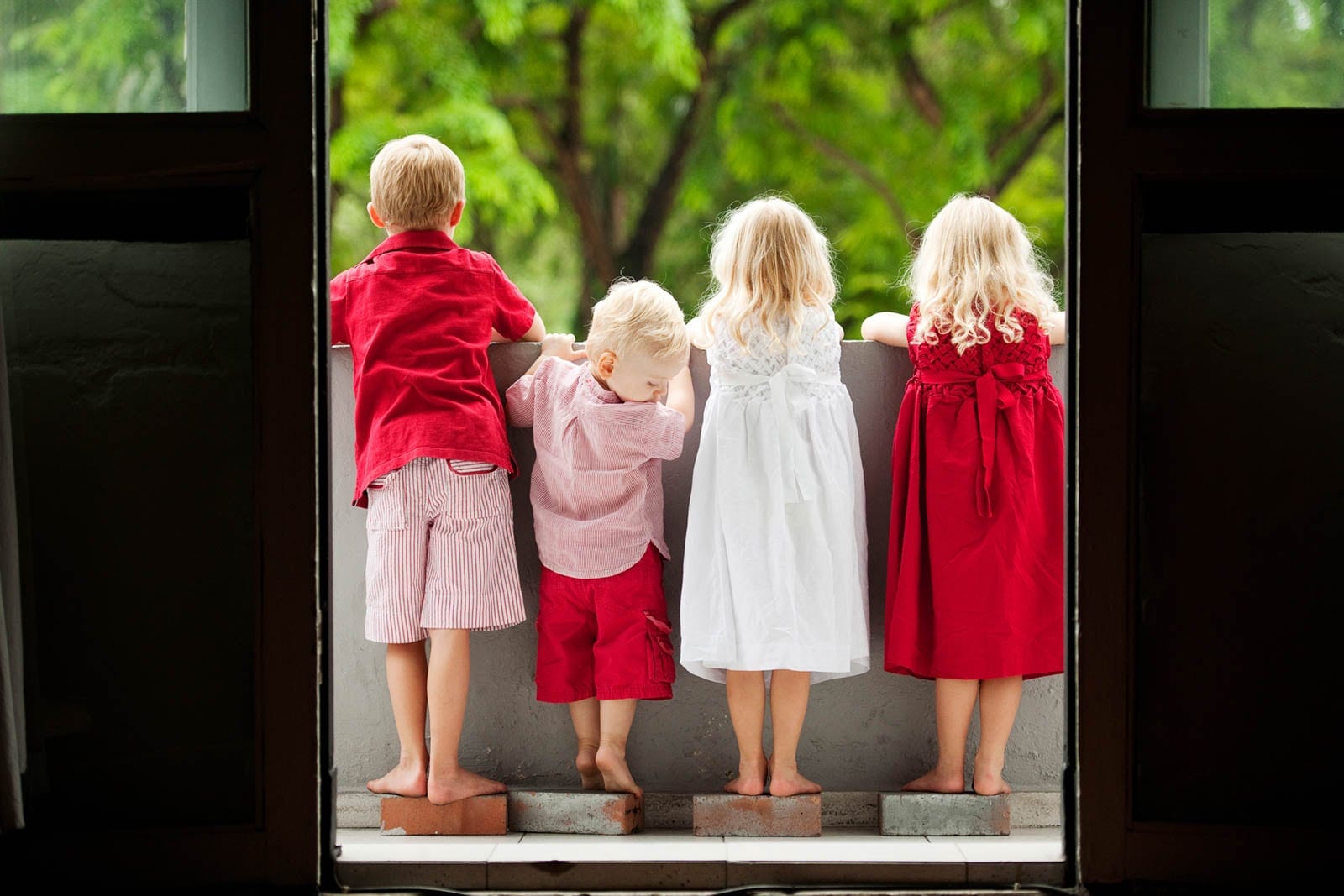 TO TOP OFF another year of exciting blogs – which were as much a pleasure for us to put together as it is for you to read, we decided to put a personal spin on things and check in with the professional photographers and digital artists responsible for making White Room Studio tick.
At any given day, the award-winning studio is managing over a hundred photographic projects across various genres and the team works daily to ensure quality pictures are presented to happy clients at the end of every shoot.
This month, in the spirit of traditional year-end reflections and reminiscing; we ask each White Room Studio team member what they have been up to in their personal lives outside of the studio in 2019. We then explore how this has impacted their work in the studio, and what they look forward to in the year 2020.
We hope readers will enjoy reading these insightful responses and in the process, get to know each of them better.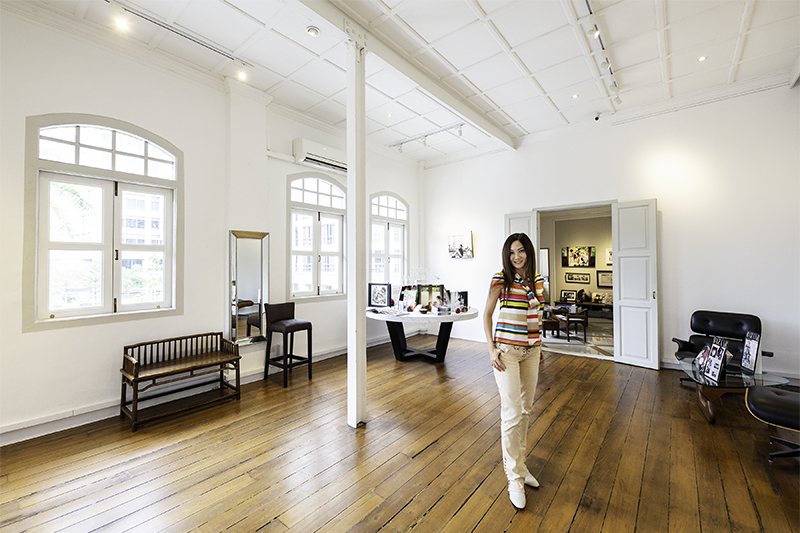 Elaine is a multi award-winning photographer and one of the two founders of White Room Studio.
Born in Singapore, the mother of 1 spent more than a decade honing her craft and experience in Australia before coming back here to start White Room Studio. Her expertise in digital retouching and her unique talent in landscape photography has given her an unique signature style which is both artistic and photo-journalistic in nature.
Her passions for capturing those perfect moments and offering exceptional customer service are the key driving forces responsible for the positioning of White Room Studio as one of the best portrait studios in Singapore.
What has she been up to in 2019?
For the entirety of this year, she has been fully vested in spending quality time with her daughter. Together, it looks like there is nothing this dynamic duo cannot accomplish – from winning piano competitions to attending piano masterclasses in Poland, to imparting exquisite photography skills from mother to daughter whilst traveling the most picturesque destinations in the world.
How has this influenced her work experience?
The amazing amount of travel miles clocked by Elaine this year has enabled her to meet more people abroad, thereby gaining more insight into the human nature, and developing a better understanding of clients and their preferences as a result.
What is she looking forward to next year?
Having passed the one decade milestone in 2019, the next year is a big one for Elaine.
The quest for perfection doesn't stop at the 10th year, and Elaine continues her exploration into bringing a little of the past into the present digital age of portraiture photography.  Having had extensive experience shooting in film and printing photographs in black and white as well as color darkrooms, Elaine plans to apply these analogue processes into the visuals of digital post production and print finishing, imparting the eye for such details to the rest of the team.
---
An alumni of NAFA Singapore, Dan is the other founder of White Room Studio. He was featured in multiple magazines such as Pet Magazine and Expat Living. He likes to engage with his subjects in conversations during photography sessions.
His artistic and technical capabilities in the delicate play of natural lighting; using the environment as a stage and composing families, corporate clients and individuals; always ensures that the people he photographs are wowed – again and again.
What has he been up to in 2019?
He has been updating the team on the technical advancements in the world of photography. Being current and better equipped, the photographers will then be able to consistently improve their skills and talents to the fullest, delivering high-quality pictures to the studio's clients.
How has this influenced his work experience?
With the team fully engaged and better equipped to support the studio, Dan is able to spend more time working on improvements in experiences for both clients and the team.
What is he looking forward to next year?
Having discovered several top spots in town which are great for photographing families without the usual crowd of tourists and people, he is looking forward to exploring more outdoor locations in Singapore to bring clients for shoots.
---
Felicia
Felicia fell in love with photography while she was studying for the Bachelor of Fine Arts at Lasalle College Of The Arts. Despite her youth, she is a passionate photographer with an impressive amount of hands-on experience in studio portraiture. She specializes in Maternity, Newborn and Family Portraiture.
A people person, Felicia's good rapport with kids and people is instrumental in helping families and corporate clients feel at ease and relaxed, and her ability to capture natural shots of her subjects is key to her successful portraits.
What has she been up to in 2019?
Outside of work, she trains in Cross-Fit, ensuring that she has the capacity to handle the daily rigors of studio photography. This year, she has been extremely active socially as well, attending a long string of weddings and birthdays.
How has this influenced her work experience?
Little known fact: a certain level of fitness is a real boon to photographers as hours of shoots are a drain on the photographer's physical and mental endurance. Cross-fit has gifted her with a higher level of body-awareness as well, which in turn helps her to better pose clients in front of the lens.
What is she looking forward to next year?
She is eagerly looking forward to more outdoor shoot opportunities next year to gain more exposure. Occasionally, both private and corporate clients require the studio's services at a specified venue; be it their homes, offices or other public sites. She has been talking non-stop about spearheading such shoots – especially in exotic venues ranging from glitzy offices, luxury yachts, private airplanes, to even commercial oil tankers!
---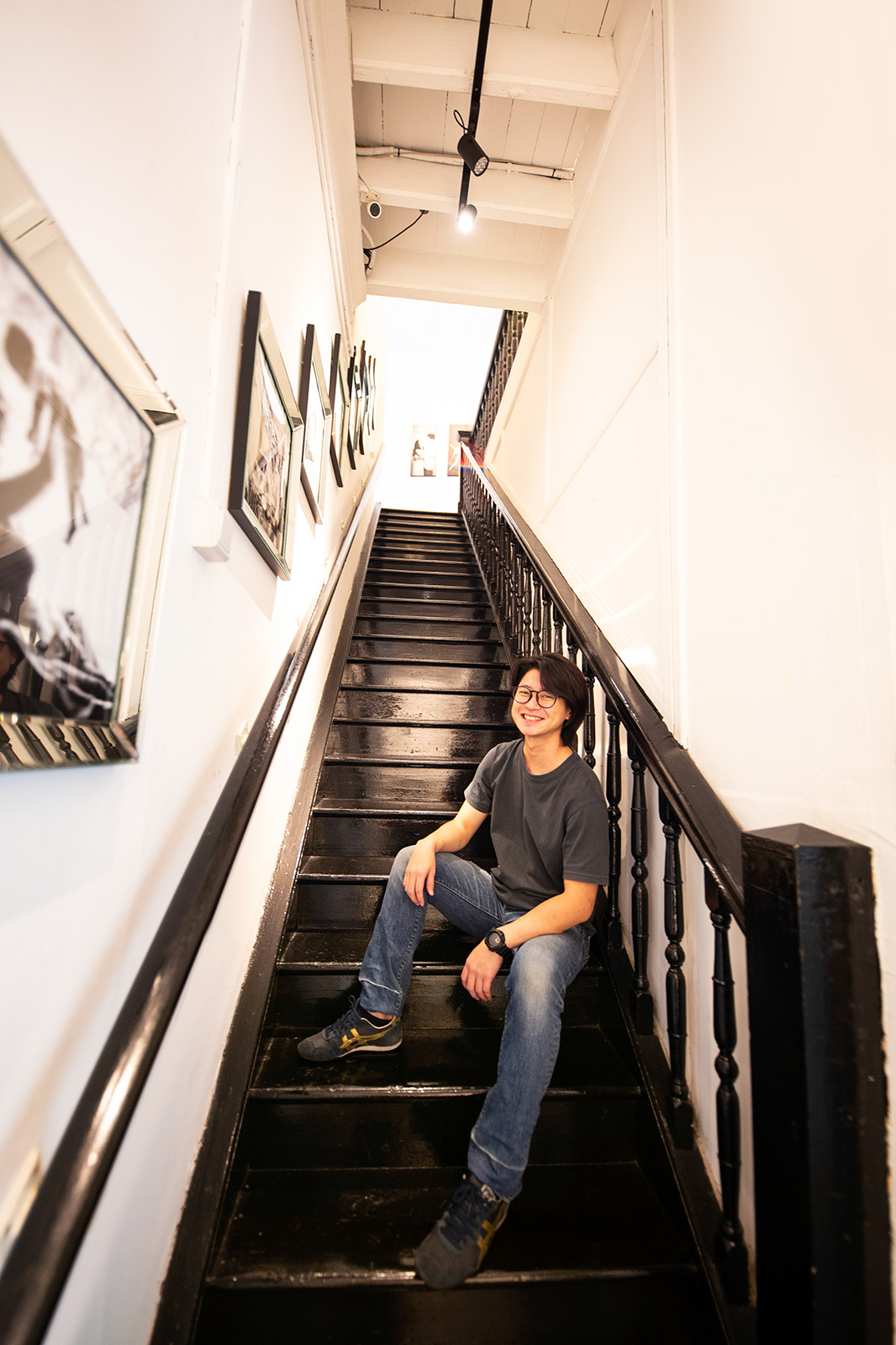 Delun started his photography journey as a street photographer, capturing scenes of life as they unfold before him. He assisted various professional photographers before gradually turning to studio portraiture himself to express his vision. Capturing a great image gives him the utmost joy and that is why he enjoys his craft.
He believes that a great picture speaks more than a thousand words and that is something he strives to achieve each time he picks up the camera.
What has he been up to in 2019?
He took a month-long sabbatical to Japan earlier this year, embracing its culture and enjoying the scenic attractions of the country – not to mention the incredible shopping and food!
How has this influenced his work experience?
He was totally immersed in street photography during his trip. Apart from rediscovering his first passion, he has become more aware of his surroundings in the studio, which in turn helps him spot more artistic angles during shoots.
Related: THE MOMMIES OF WHITE ROOM STUDIO
What is he looking forward to next year?
He is looking forward to more diversity in projects next year, and hopes his pictures will be able to bring more joy to the studio's clients through the storytelling of portrait photography.
---
Alison is in charge of crafting, customizing and designing fine art albums for clients. She oversees the creation of every hand-stitched album that is printed on fine art paper with archival inks.
She has been a professional digital imaging artist for 8 years and her attention to detail over every photograph goes that extra mile in the studio's creative processes.
What has she been up to in 2019?
In her free time she has been learning up on new post-processing software and has started to assist photographers in some complex shoots as well. Apart from that, she has been traveling abroad more frequently; honing her landscape and nature photography skills at a leisurely pace.
How has this influenced her work experience?
As one's experience behind the camera lens increases, a closer appreciation to details and color develops naturally. Alison found that her attention to detail has sharpened exponentially thanks to her hobby. This year, she has managed to expand her knowledge and appreciation of portrait photography as well.
What is she looking forward to next year?
She looks forward to expanding her horizons both professionally and in her travels. She is planning more trips and will endeavour to take more natural/landscape pictures while on them.
---
And there you have it! It is a wrap for our last blog in 2019, and we hope you have found the above read interesting. This is a story of how creatives and artists can come together from all walks of life, with a common goal to bring you the best photography studio in Singapore!
Remember all the good memories you have made and know that your life will be full of wonders in the coming year as well.
---
If you are looking for an experienced photographer in Singapore, call us at +65 62357037, whatsapp +65 87696003 or email info@whiteroomstudio.com.sg to book a photoshoot today! Meanwhile, have a look on our website and facebook page.
You may also browse through our amazing gallery and feel the experience our clients have with White Room Studio.