VOTED BEST OF SINGAPORE
PORTRAIT PHOTOGRAPHY STUDIO
Hello from
White Room Studio!
Since 2009, White Room Studio has grown into a renowned photography studio in Singapore. As a boutique family-run team, family values are at the heart of what we do!
Heart and soul are invested into creating a welcoming yet unique natural light shophouse-studio environment, curating a thoughtfully-designed experience of portraiture when you visit White Room Studio.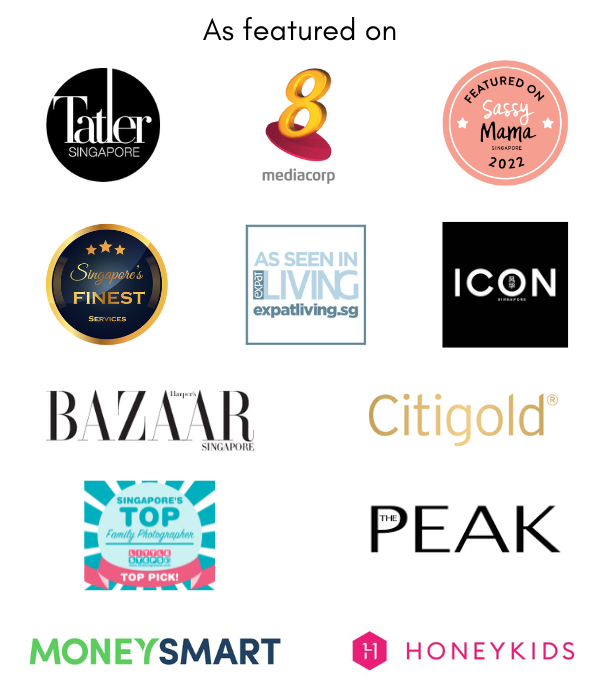 FINE ART PORTRAITURE . PERANAKAN SHOPHOUSE STUDIO
Our 2400 square foot studio nestled in the heart of River Valley is the ideal place to explore all sorts of creative angles that make great lifelong family keepsakes.
Nature and history is infused into every inch of White Room Studio – we have an open balcony bathed in all-day natural light, a classical walkway with an arch, an European-inspired hall with tall windows. A Peranakan wall adorned with rich textures and colourful tiles? Yes please! Each corner is thoughtfully designed for maximum artistry, which comes alive through our photographers' touch.
See for yourself and take a look at our gallery below!
Gallery
From family and kids, graduation, first year birthday cake smash, newborn, pet, couple, pre-wedding to corporate, we photograph all that is important in life to you.
We approach each photoshoot with creative care, embracing the individuality of each and every person who steps into White Room Studio. 
Having photographed more than 10,000 families, we understand just what you seek in your photos. Natural smiles, real fun & laughter, candid moments frozen in time — all for you to relive and cherish over and over again.
If you would like to book or 
enquire more about 
a photoshoot session, ask us!
What Our Clients Say
vijaylakshmi subramani
2023-03-06
my photographer was justin, and he was excellent. Forthcoming and open to ideas, he did a great job! 🙂 White Room can take pretty photos for sure.
My wife and I had the privilege of doing a newborn photoshoot with Yen at White Room Studio. It was an incredible experience, Yen was so great with our newborn daughter, put her in beautiful swaddles and alongside a number of props. The photos were great and we will definitely be if we are lucky enough to have another child and as our daughter gets older.
Stefanie Jeffrey
2023-03-02
We had a great experience with White Room Studio taking photographs with our newborn. Our photographer Yan was calm and relaxed and knew how to take good care of our baby girl during the photos. We had breaks to feed her and ensure she felt comfortable. We also walked away with some beautiful photos. Would definitely recommend.
The Pictures came out great with Vibrant colours and poses that felt and looked very natural. Would recommend for family portraits and graduation photos!
Repeat customer for graduation shoot, Jia Meng was our photographer and he was great at suggesting poses and the studio has very nice backgrounds and props for photos.
Had a family photo shoot with Yan. We had so much fun during our shoot and we love the photos as well!
It was a great experience with White Room Studio! Randy our photographer could make our son comfortable during the entire photoshoot. Kudos with their professionalism and overall experience!
We did our newborn shoot with Yan and the photos turned out *chefs kiss* She was so patient with us and managed to get such great photos of the baby. Will be back to capture his next milestone 🙂
Really enjoyed my photoshoot session with White Room Studio. Our photographer Ya Ting is great with my 7 yo daughter and made both myself and husband very comfortable. Will come back again.
In the Limelight
Thank You!
TATLER'S BEST OF SINGAPORE 2022
6TH YEAR RUNNING
White Room Studio's style is one that embraces the moments of spontaneity. For so much of the history of photography, portraiture has been characterized by stiff, unnatural poses. Although for a long time, stagnant poses were the only technically possible way of capturing human subjects, technology has come a long way since then and we've embraced the shift towards more natural portraiture. We strive to capture the expressions of life that are real, natural, and reflective of you and your loved ones, and the photos we take create an impact because they carry with them an emotion that is open, fun, and real. At White Room Studio, we feel fortunate to witness and capture the intimacies and expressions of love.
Minimal posing is encouraged and we use little if any props in our sessions. Rather, we seek to draw out the natural you and celebrate each person's unique self so that you can look back on your photographs with fond memories in years to come. Featured in magazines island-wide, White Room Studio is situated in a Peranakan shophouse full of nostalgic character thus giving a wide range of warmth, natural lighting and atmosphere to explore. Whether they're shooting in the studio or the great outdoors, our professional photographers make themselves part of the family during the session, capturing what is real and emotional. Their skills bring together a unique fine art quality to their portraiture work, giving you a photographic experience like no other.