Maternity & Pregnancy
Photoshoots in Natural Light
Your body is changing in the most beautiful way possible! The journey to motherhood is a unique, personal, and powerful experience.
We understand this, which is why you can expect gorgeous solo portraits, classy semi-nude silhouettes, and intimate couple shots under the skilled hands of our award-winning photography team.
Rates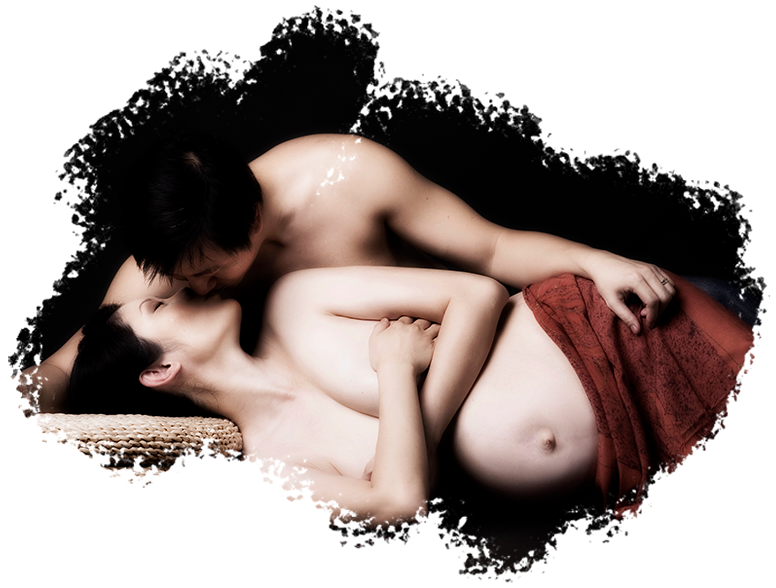 Reviews
"We enquired at White Room Studio and book our maternity photoshoot in their amazing photography studio immediately. Right from the start the approach was friendly. During the pre-natal photoshoot, they were patient and made us feel relaxed. When selecting photos, we felt no pressure and no hard selling. Indeed a wonderful photography experience. Can't wait to do our newborn photoshoot soon!"
Julie Desaunay
"We did the maternity + baby photoshoot package with White Room. We're very satisfied with both photoshoots. Truly amazing how Melody, our photographer, kept our baby in peaceful mode when she's doing his solo shoot. Staff are very professional and friendly. Will definitely recommend White Room Studio to family and friends for maternity photoshoots!"
Jo Canlas-Lee
"It was the best decision to have White Room Studio do my maternity photoshoot. The entire team was superb. All my photographs are perfect! Highly recommended this photography studio! Love all my maternity photos!"
Michelle Furuda
"We have been going to Whiteroom Studio 3 times. Their superb skillful photography skills, super duper friendly staff and professionalism in every aspect is obvious the moment you step into the photography studio. Using natural light (my favourite) in their unique peranankan shop house creates very natural but beautiful pictures that last a lifetime of memories. Will not hesitate to go back to them even for the 4th or 5th time in the near future!"
Lorjean Tai
MATERNITY PHOTOGRAPHY FOR TIMELESS MEMORIES
From first receiving the news of conception to your baby's awaited birth, it is an unforgettable 9 months for new parents – especially for expectant first-time mums. Pregnancy signifies the start of a woman's journey into motherhood and what better way to remember this joyous period than with a maternity photoshoot and lovely photographs that you can show to your future son or daughter when they are older.
Realising that a little human being is growing inside your body is amazing and a time to be cherished. In a blink of an eye, your treasured baby bump will grow into a delightful child and pregnancy will be a distant memory. The opportunity to capture your maternity journey for a lifetime is not to be missed. Share the happiness and sensations you felt while pregnant with your child as you reminisce together on the beautiful photos taken here at White Room Studio.
Our cozy and private photography studio is designed to ensure you remain completely comfortable and relaxed throughout the photoshoot, especially during semi-nude shoots. You do not need to worry about posing as our award-winning photographers will guide you diligently and ensure expectant mum, baby bump and loved ones look wonderful in each photograph.
Bespoke maternity photography at White Room Studio is delivered by skilled and professional photographers who understand and cater to your needs. We seek to capture the motherly love, joy, confidence, and beauty that you radiate naturally as an expectant mother – making the photoshoot experience one that is uniquely yours.
At White Room Studio, we understand that becoming a parent is a significant life milestone and we are excited to celebrate it with you during your maternity photography session. We endeavour to make every photoshoot experience one that is personalised to showcase the unique bonds and natural personalities of you and your expanding family.
We are deeply passionate about capturing timeless photographs of a mother's pregnancy journey – may they make great memories as you look back on the photo albums, framed portraits, and priceless keepsakes.