Thinking of creating your company's marketing brochure and Annual Report with professional images? How about refreshing your corporate website with natural lifestyle portraits of your team?
You want more than just a photo – you want each picture to tell a story about your brand.
From recruitment, shipping, to manufacturing, you will find that our portfolio below covers a diverse range of industries in Singapore. We look beyond basic corporate requirements, fully understanding your brand and the people who represent it.
With 14 years of portraiture experience in Singapore, we elevate your business presence through professional photography for all occasions: company lifestyle shots, group shots, dynamic photos of your office interior, and corporate events.
You can come as a group or individually and let our corporate photographers take care of the rest. Contact us today and let us bring your brand to life! Read about how we strategically created brand images for a leading Search & Selection firm in Singapore.
OUR CORPORATE CLIENTS
Your corporate branding is our priority.
Our clients have trusted us over the years, and as their business grows, we grow with them.
We witness their evolution, creating corporate portraits that define their brand aesthetic regardless of industry.
Our proven depth of experience is why many companies, start-ups, and growing enterprises choose White Room Studio as
their one-stop photography studio. Discover our full clientele here.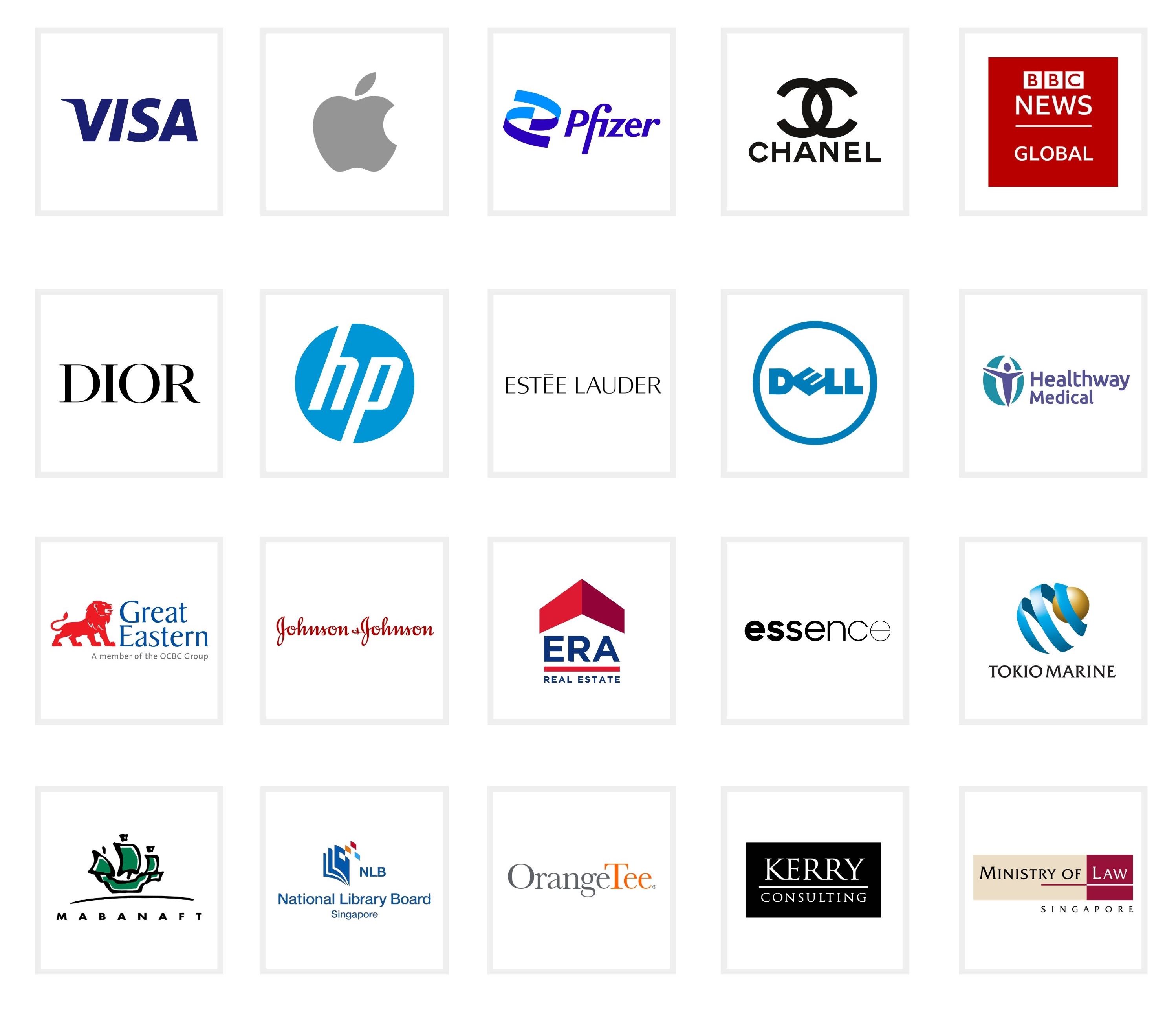 ENQUIRE NOW
Our package can be completely customised to your organisation's needs and objectives. We offer all kinds of corporate photography – in the studio, indoors, and outdoors.
To receive a quote, please enquire via the form below and we'll get back to you shortly.
DOWNLOAD RATE CARD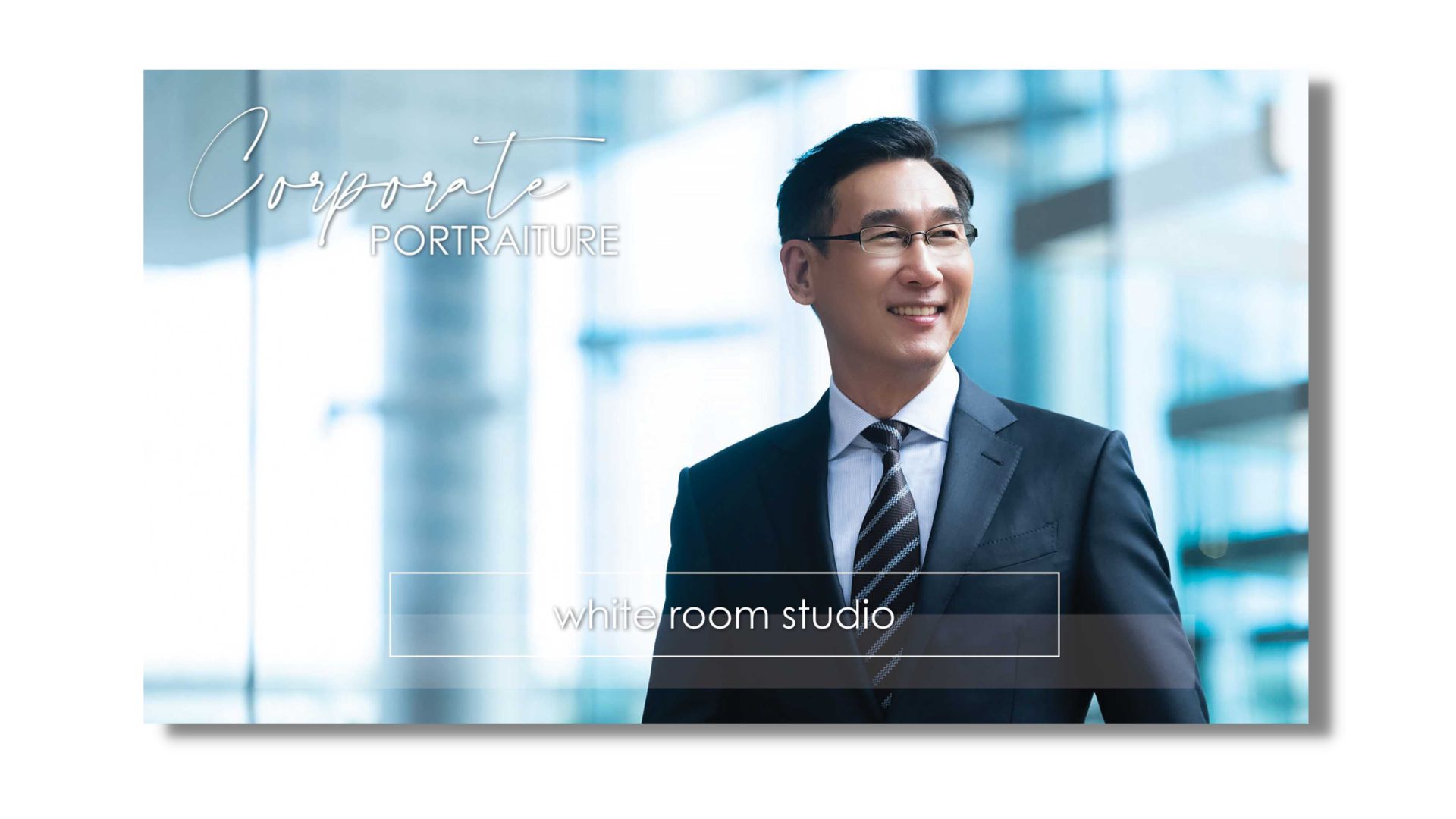 Need inspiration for your photoshoot with us? Discover our rates, your personal style, outfit ideas, advice on posing and more in this rate card.
For every shoot booked with White Room Studio, 3 trees are planted through One Tree Planted. Let's start creating a better world now!
YOUR CORPORATE BRANDING, OUR PRIORITY
Every brand has its own visual identity and message. Great brand photography conveys that identity and message through photos, and it can even affect public perception of your brand name, reputation, personality, and image.
That is why many clients, including large multinational companies and small and medium enterprises, have taken professional corporate photos of their brand. In a saturated market like Singapore, such corporate photos enhance their brand visibility and top-of-mind awareness. Whether you come from a non-profit organisation or a publicly listed company, a curated set of professional brand photos sets you apart from your competitors.
As Singapore's premier corporate branding photographer, White Room Studio has captured corporate branding photography for hundreds of clients, and continues to build clients' brands through high quality, professional corporate photoshoots.
These corporate photos can be used for both print and digital assets: newsletters, websites, marketing brochures, annual reports, Meet the Team pages, corporate social responsibility (CSR) reports, branding and other collaterals. Business-In-Action company lifestyle photos are one popular way to showcase your employees working as a team. These group photos can be taken on-location in the office or during corporate events and meetings. We bring fresh eyes and a creative touch to these professional photographs to show your clientele how instrumental your employees are.
Corporate branding photoshoots are a great way to generate brand publicity, humanize the brand and increase your relevance to potential prospects and clients. White Room Studio is the preferred destination for corporate brand photography and corporate photoshoots. Contact us today to find out how we can help.