SUSTAINABILITY & WHITE ROOM STUDIO
OUR PILLARS
We believe that every small action can create a ripple of positive change in our community. As Singapore's leading photography studio, our commitment and social responsibility runs deep to also lead in environmental stewardship and fight climate change.

The beauty captured through our lenses is intricately tied to the health of our planet and our community.
Breathtaking landscapes, diverse ecosystems, and vibrant communities that inspire our work are all at risk from the pressing challenges of climate change.

White Room Studio chooses to be part of the solution because we understand that protecting our environment and people is not just an obligation or corporate responsibility, but an opportunity to shape a better future.
By aligning our values with socially sustainable practices, educating our clients and peers, and making conscious choices, we can contribute to a greener, more resilient world.
3,000 TREES PLANTED & COUNTING
Our goal is to maximise tree planting efforts and reduce carbon emissions as much as possible. To achieve this, we have partnered with One Tree Planted, an environmental sustainability non-profit charity that plants trees in countries around the world.

Trees are essential for the health of our planet and play a crucial role in addressing the climate crisis. By supporting this CSR initiative, we are contributing to the United Nations' Sustainable Development Goals, specifically in areas related to climate action and biodiversity conservation.

Through our partnership with One Tree Planted, we pledge to plant 3 trees for every photoshoot you book with us.

Join us on a heartfelt mission to create a positive impact. Your choice to book a photoshoot not only allows us to create cherished memories but also enables us to create a lasting legacy for our planet.
FIND OUT MORE
EMPOWERING FUTURE GENERATIONS
In an extraordinary journey spanning 9 days, along with 120 ambassadors from over 20 countries, our founder Elaine Lim and her daughter

Hillary O'Sullivan

embarked into the vast expanse of Antarctica on a climate expedition organised by Ocean Geographic Society Singapore.

Amidst breathtaking landscapes, they witnessed firsthand the urgent need to address climate change. Elaine and Hillary returned with a profound mission: to empower future generations to take decisive action.
Through the power of music and photography, they believe that by inspiring individuals, fostering awareness, and driving sustainable initiatives, we can forge a brighter future for our planet.
As Antarctic Climate ambassadors, Elaine and Hillary shared their experiences on the voyage to the Antarctic, as well as their contributions in formulating the 8 Climate Resolutions through ACE, on World Oceans Day 2023 at Singapore Sustainability Academy. They are also contributing photographers to City Developments'

Melting Ice, Sinking Cities Exhibition

, and their thought-provoking photographs premiered at Singapore Botanic Gardens in June 2023.

Join us in this transformative movement by watching a captivating

video

summarising their reflection on the expedition and taking up the call to action that resonates within us all.

WATCH HERE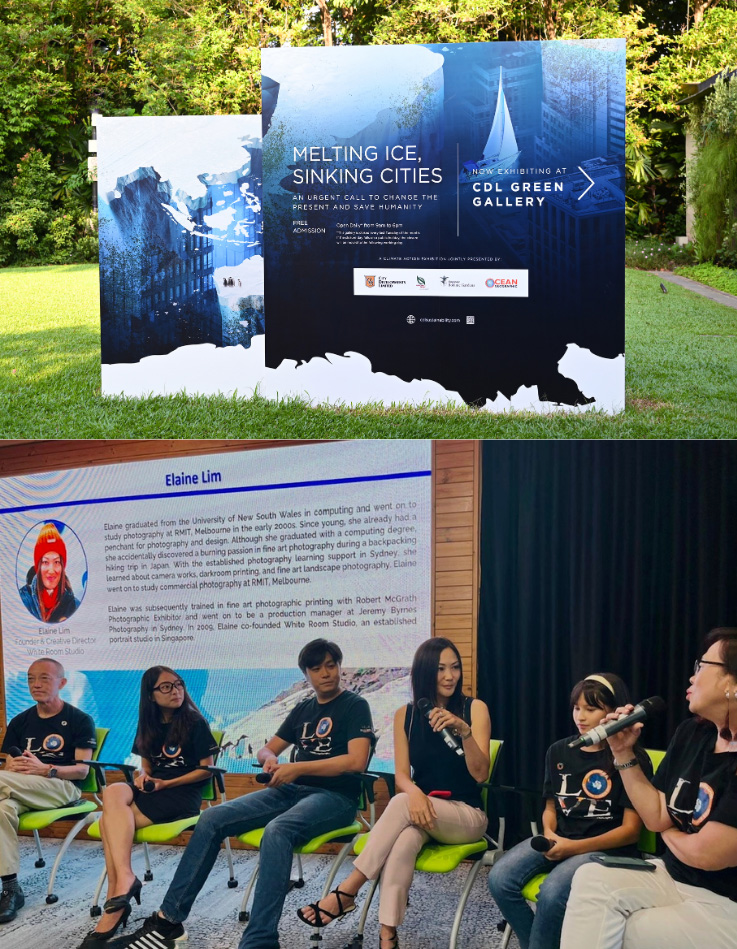 CHANGE BEGINS WITH US
Our commitment to sustainability is evident in every aspect of our operations. From offering reusable paper bags to sourcing FSC-certified wood for frames and canvases, we prioritise

sustainable product creation

. Our dedicated team continues to set an example by adopting eco-conscious and eco-friendly practices, incorporating reusable tumblers and lunchboxes into their daily lives.
It is also important for us to educate our clients on why we have phased out single-use items in our pantry, starting with opting for snacks and drinks with less or no plastic packaging. These steps will ultimately make a significant difference, so let's create a world where every action, no matter how small, contributes to a greener and more sustainable future.
READ OUR NEWSLETTERS
OUR COMMUNITY
Our beneficiaries hold a special place in our hearts. We are proud to partner with esteemed charities that share our passion for creating a brighter future through CSR efforts and initiatives. These partnerships allow us to pool our resources, expertise, and compassion, extending our reach and maximise the positive influence we have on the lives of individuals and families in need.
Together, all of us work tirelessly as we share a vision, leaving no stone unturned in our pursuit of a better and more compassionate world. The synergy between our community, our beneficiaries, and the charities we partner with is a source of inspiration, and we remain deeply committed to making a difference in the lives of those we touch.
Thank you White Room Studio for sponsoring Children's Wishing Well's families for a family photoshoot. We are grateful for White Room Studio's kindness and dedication to give them this memorable experience. The families had a great time and we have no doubt they will treasure their photos for a long time to come." — Children's Wishing Well
We would like to express our sincere appreciation to White Room Studio for their invaluable support through sponsorships and donations. Their partnership has enabled us to provide crucial programmes and services to some of the most vulnerable members of our community, including children, youth, seniors, families, persons with or at risk of dementia, and ex-offenders. Thanks to their ongoing dedication, we are able to make a positive impact on the lives of those in need, and we look forward to continuing our partnership in the future." — Care Community Services Society
We were privileged to have White Room Studio sponsor studio packages as prizes for our Charity Golf in 2021. This year, they have once again shown their generous support for our causes by sponsoring prizes for the Raffle Draw and Auction segment at our Charity Golf 2023 on May 18. We are truly appreciative of this partnership with White Room which has added excitement to our events making them more memorable." — FaithActs
We would like to thank White Room Studio for their generosity while partnering with us in our family event in December 2022. Their sponsorship of photography packages as prizes for our event had helped to capture beautiful memories of our foster families through their expertise. We are thankful for their enthusiasm in making a positive impact in the lives of our foster families!" — Epworth Community Services
I just love the photographs taken by White Room Studio and how their team made the photography session so relaxed and fun. Thanks for everything! We just love the photography you did for my first family photoshoot! We will cherish the family portraits for years to come 😊" — Lia, Beneficiary of Beyond Social Services
Thank you White Room Studio for their invaluable support of the SPCA and their meaningful partnerships. The photographs captured of our shelter animals beautifully showcase the photogenic nature of these animals and reinforces the idea that shelter animals truly possess a unique charm." — Society for the Prevention of Cruelty to Animals (SPCA)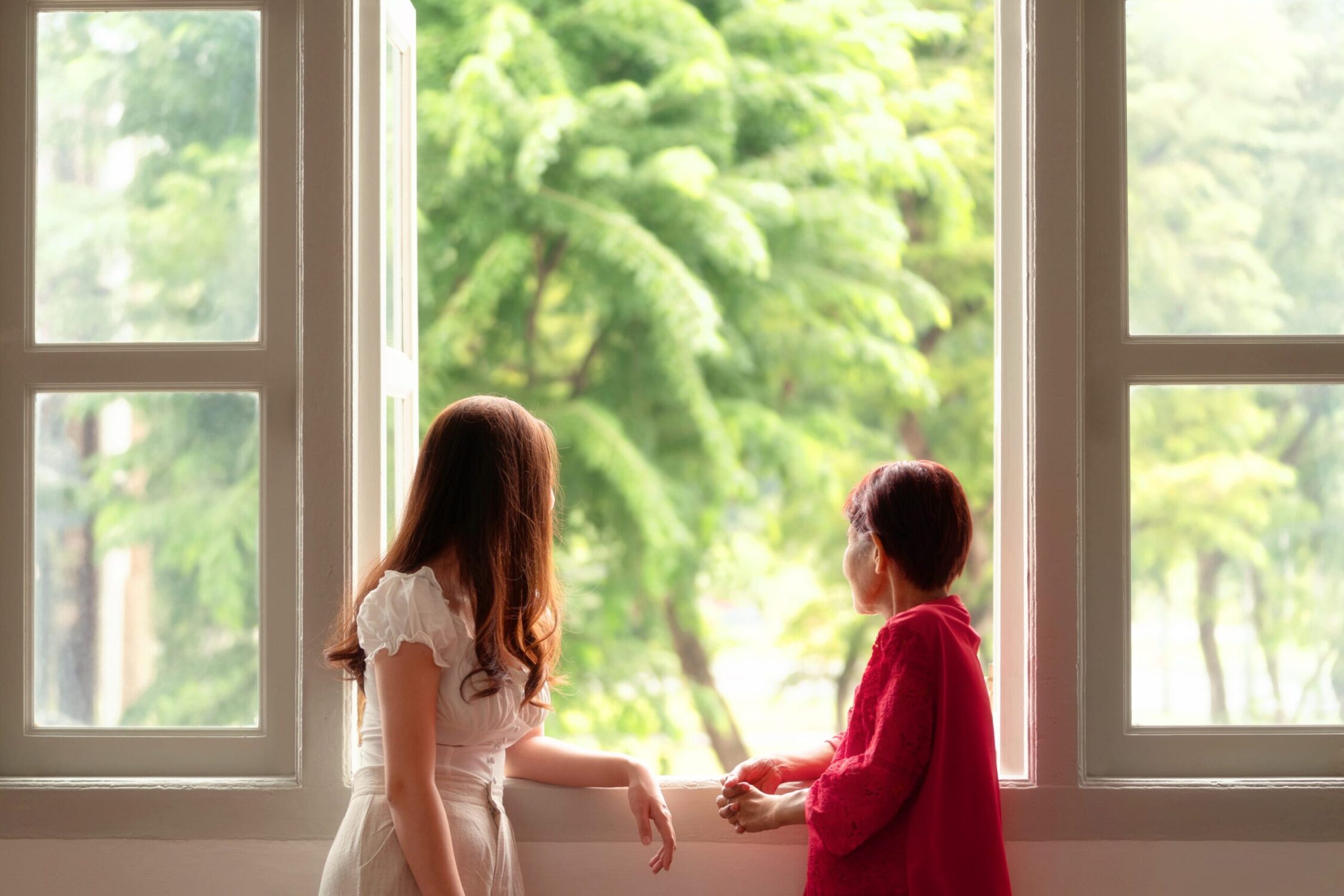 A PORTRAIT OF A THOUSAND WORDS
"Among the many lives we've touched, there's one story that particularly resonates – a graduation photoshoot we sponsored through FaithActs to fulfil a mother's last wish: to have graduation photos taken with her only daughter. It was a moment forever etched in our hearts. Witnessing the light in the graduate's eyes and the warmth of her mum's smile as their wish came true was a powerful reminder of the profound impact we can have when we come together to spread hope and love." — Elaine, Founder of White Room Studio
Thank you for the album. It is really beautiful and my mom was very happy selecting the photos. She enjoyed the entire photoshoot process, and was also extremely happy to have her dream of seeing me in a graduation gown fulfilled. She is a very blessed and strong willed woman. She told me that she is very grateful for you and everyone at White Room Studio."
"Witnessing the power of a fulfilled wish is an experience that touches us deeply. The beneficiaries' wish, which we had the honour of making reality, reminded us of the boundless potential for kindness and compassion that resides within each of us. It is a privilege to play a part along with Make-A-Wish Singapore in granting wishes that ignite hope and inspire dreams to soar." — Dan, Founder of White Room Studio

FRIENDS WE HOLD DEAR
"Through our partnership with animal charities such as The Helping Paws and Metta Cats & Dogs Sanctuary, we have seen the transformative effect of love and care in the lives of our beloved furry friends. Portraiture, in its unique and meaningful way, plays an instrumental role in making a difference, capturing the essence and soul of these animals, and highlighting resilience and hope. We aim to connect the hearts of individuals with the captivating spirits of animals, sparking empathy and encouraging support for vital animal welfare initiatives." — Elaine & Dan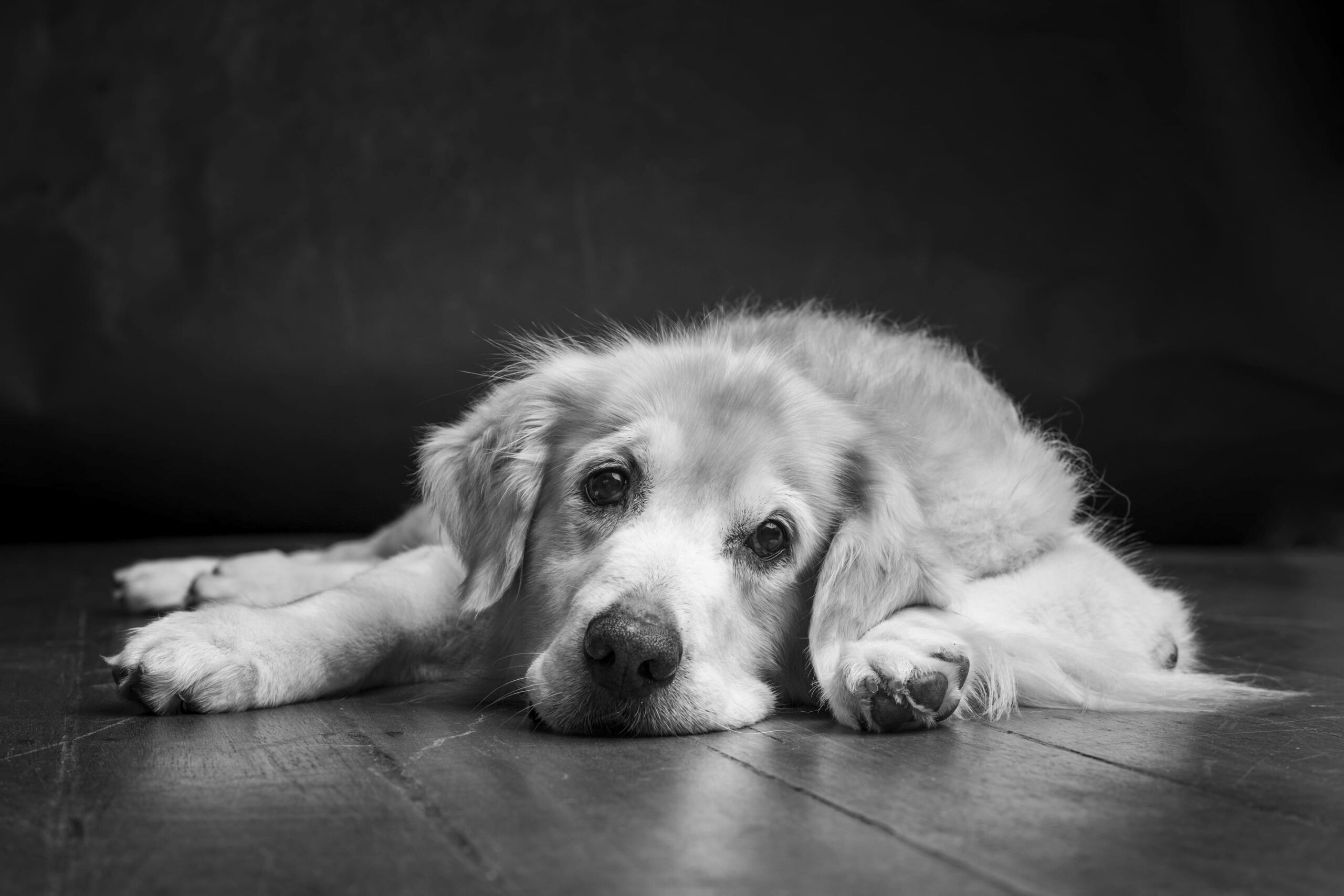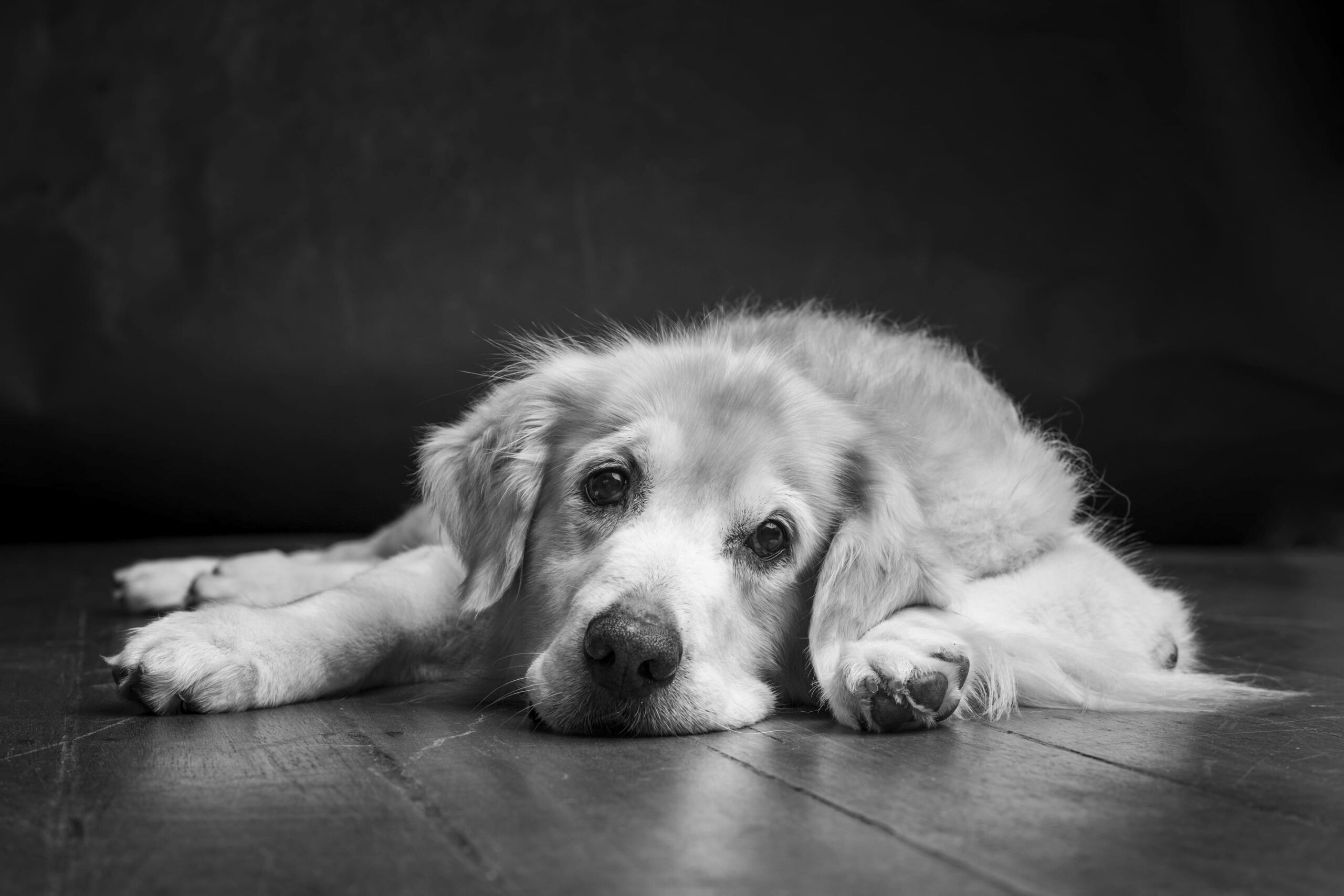 FRIENDS WE HOLD DEAR
"Through our partnership with animal charities such as The Helping Paws and Metta Cats & Dogs Sanctuary, we have seen the transformative effect of love and care in the lives of our beloved furry friends. Portraiture, in its unique and meaningful way, plays an instrumental role in making a difference, capturing the essence and soul of these animals, and highlighting resilience and hope. We aim to connect the hearts of individuals with the captivating spirits of animals, sparking empathy and encouraging support for vital animal welfare initiatives." — Elaine & Dan

EMBRACING EQUALITY
White Room Studio recognises the remarkable contributions and talents of our clients, and it is our utmost priority to support and uplift them in their respective fields. We firmly believe that when women succeed, entire communities thrive, and we are honoured to play a part in promoting gender equality and empowerment. Here are their stories shared with us for International Women's Day: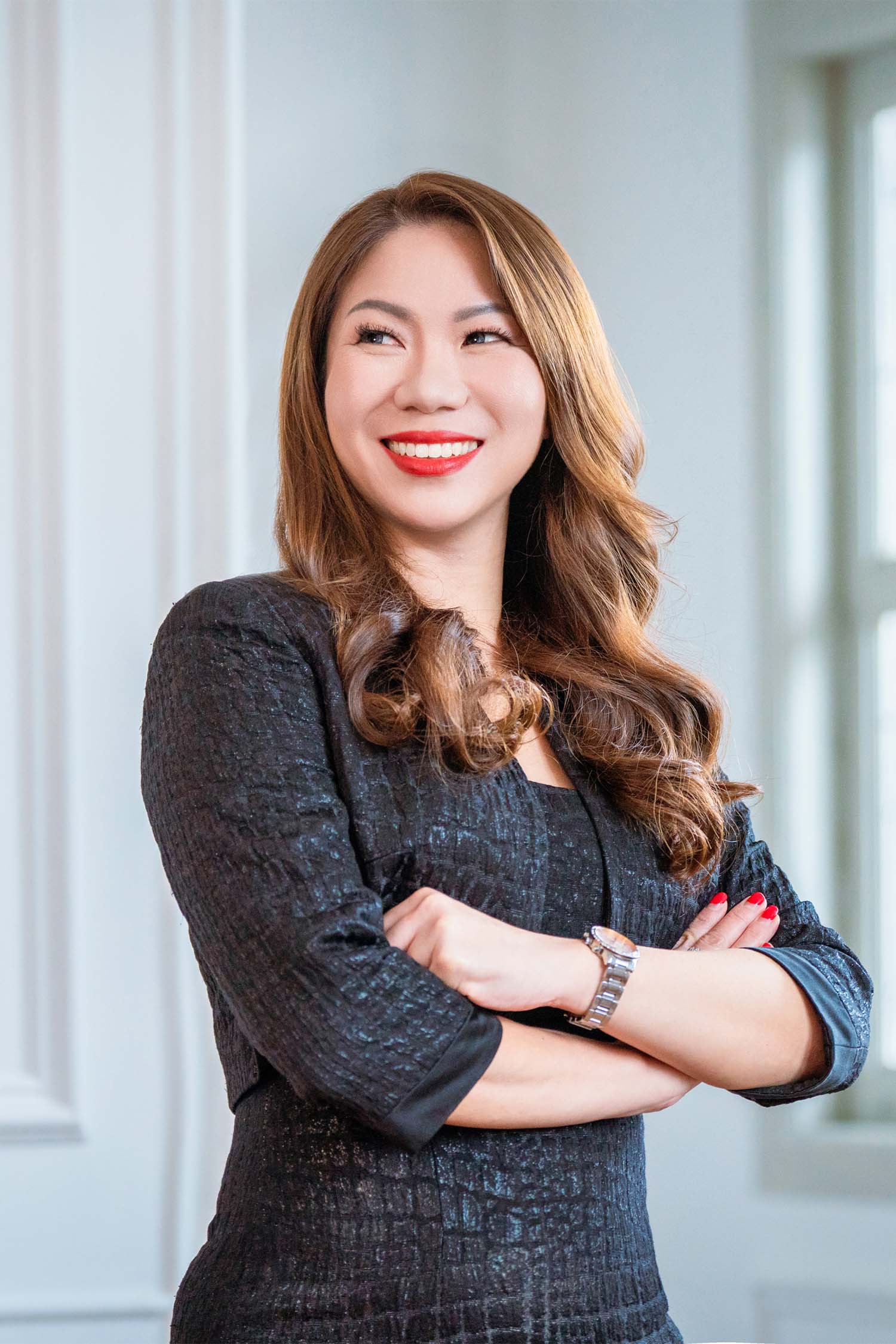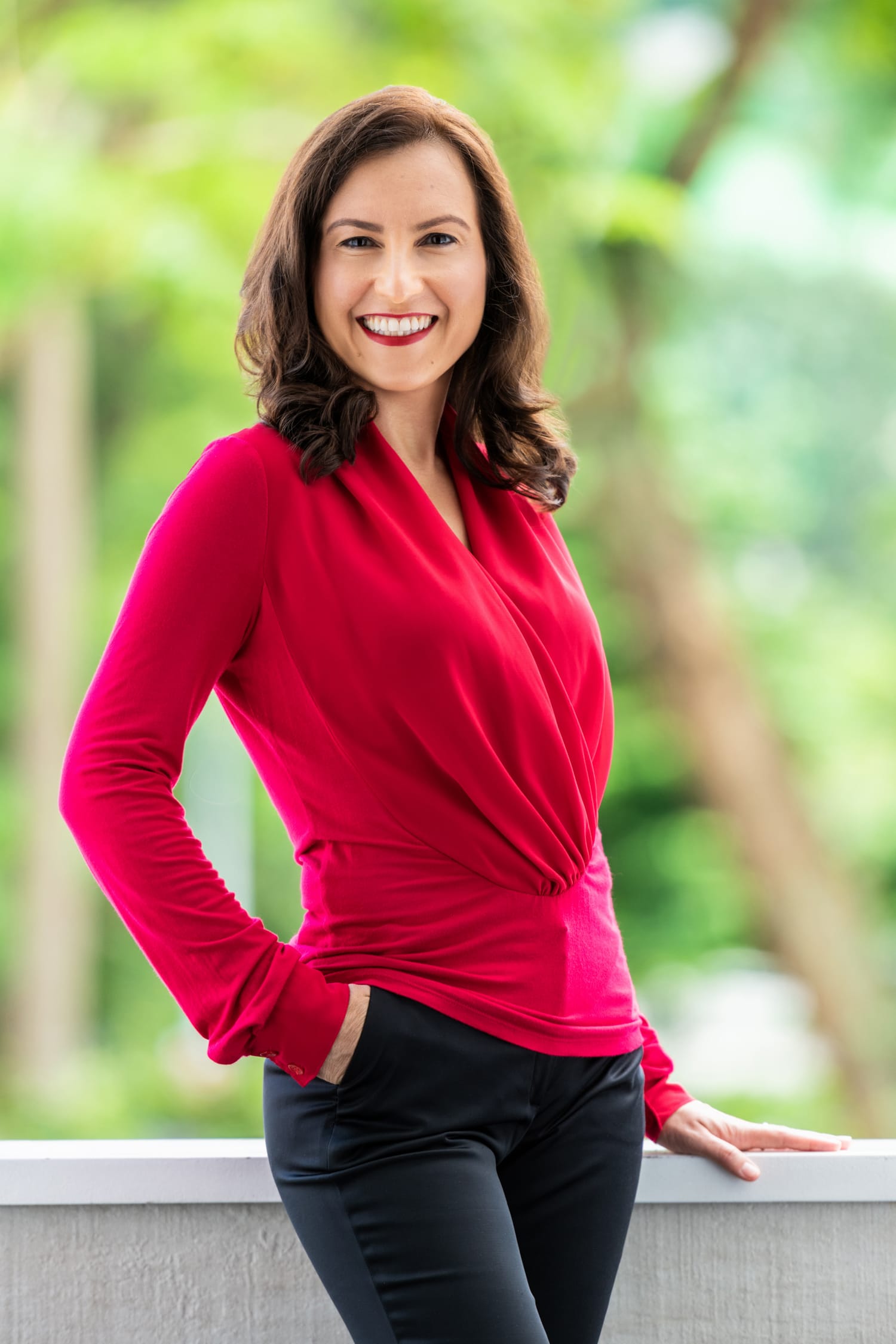 "I always say that being a woman leader is a responsibility and not a mere privilege. Those of us who have made it to the top must ensure to keep the door open and remove the obstacles so that more women of caliber can come through our doors. As I became an MD at a very young age and the first female at that, I was often the lone female leader in many conferences and couldn't wait to see more women attain those roles. This made me resolute about championing female talent within my company and providing them both opportunity and guidance to succeed." — Asha Gupta, Regional President, Asia & Chief Strategy & Corporate Development Officer of Amway

"When I was younger and starting out in my career, managing the region in a male-dominated environment especially while in countries like Japan, or Korea, was difficult.

I had often been mistaken for the admin staff or the secretary due to my age at the time.

It was only when I asserted myself as the leader did my colleagues or clients who met me for the first time realised that they have made a mistake.

My way to overcome gender-related challenges is to just be confident about our own abilities and give them a reason to respect you as a leader." — Serene Ong, Co-founder of My Little Gems Preschool, Founder of Phoenixus, VP Global Sales Operations/VP Commercial Operations, APAC at Marken, a UPS Company
"One gender-related challenge I have faced in my career is being a working mum. I remember the early days of my sales career when I felt like it wasn't ok to take time off from work to take care of a sick child or to skip after-work drinks, so I could be home for dinner with my kids. I, therefore, took extended maternity leave for both my kids which had an effect financially and in terms of career progression. For me, IWD is to celebrate women who worked hard to fight for the freedom and opportunities we enjoy today, to celebrate the wonderful women in my life for whom I am grateful, and to celebrate women in difficult circumstances who find the strength to keep going." — Lipika Subbiah, ICF Coach, PROSCI Change Practitioner, LinkedIn

CONTACT US
Find out how you can be involved in our journey – send us a message via the form below: