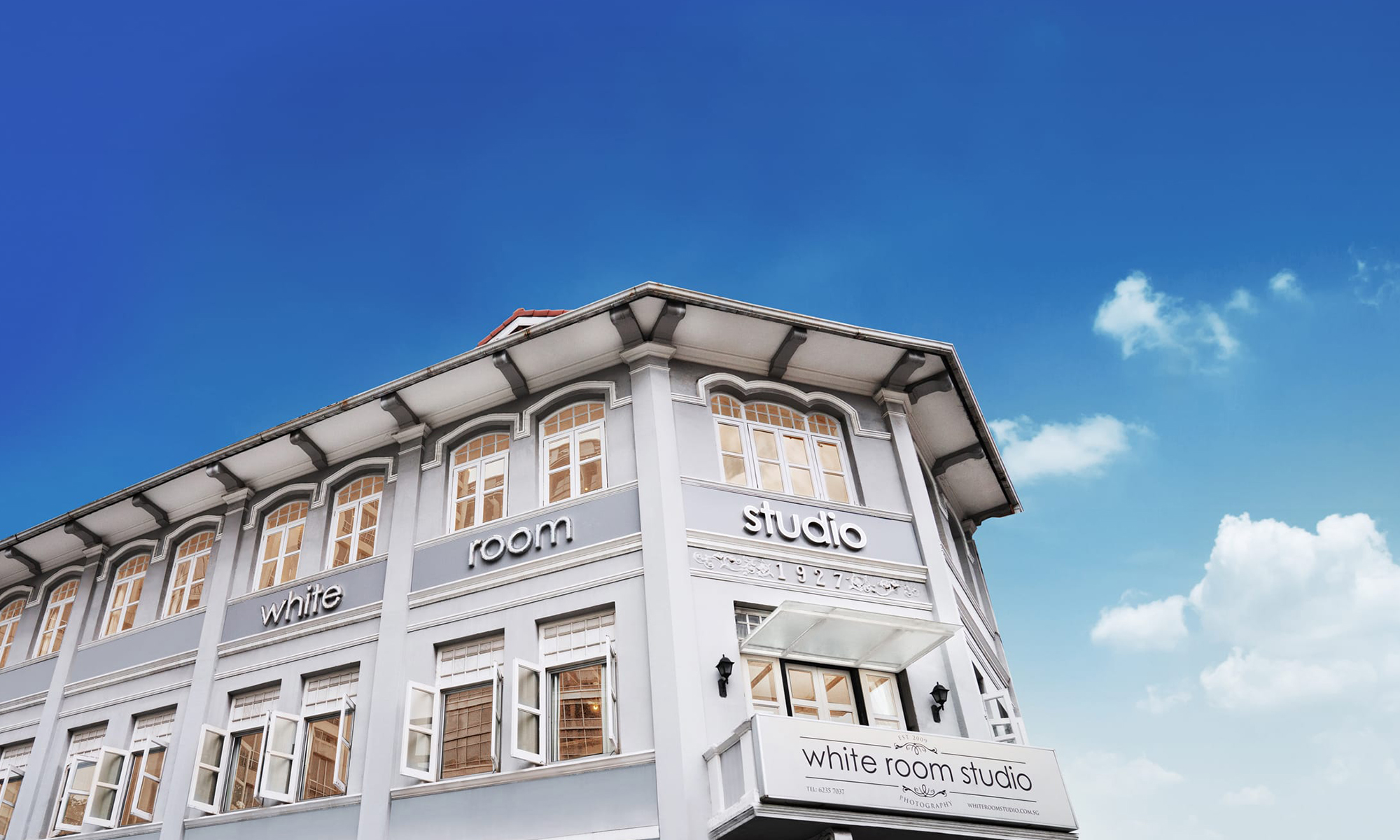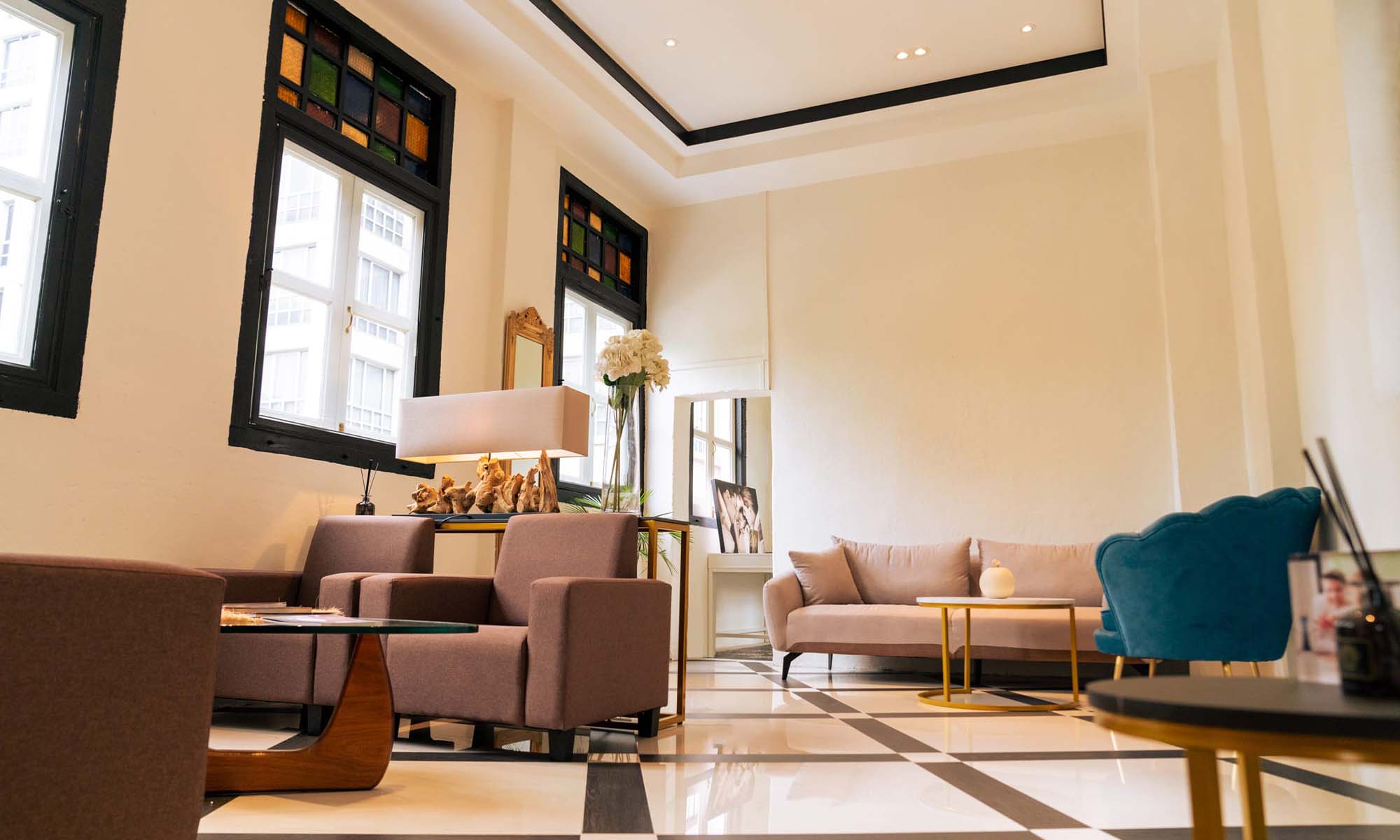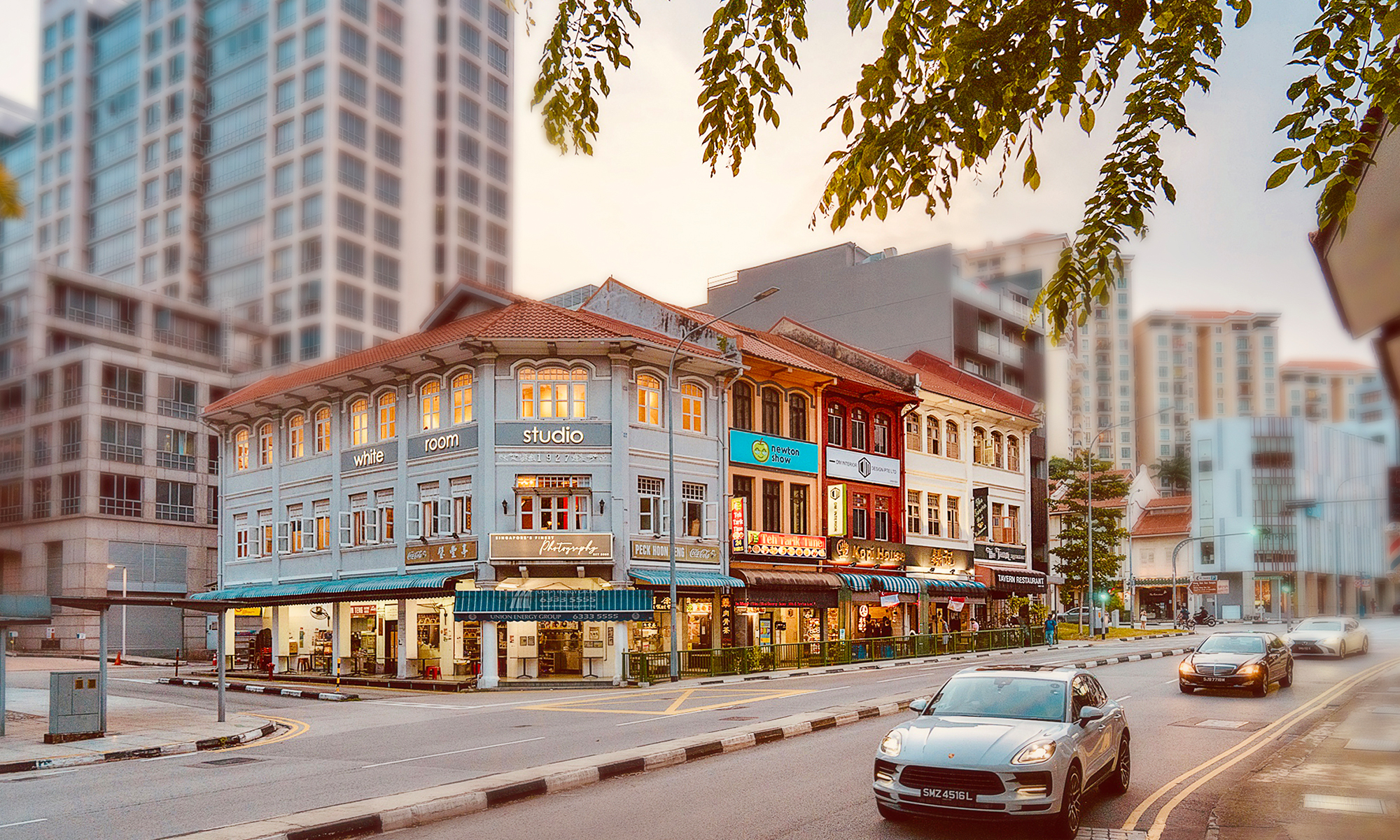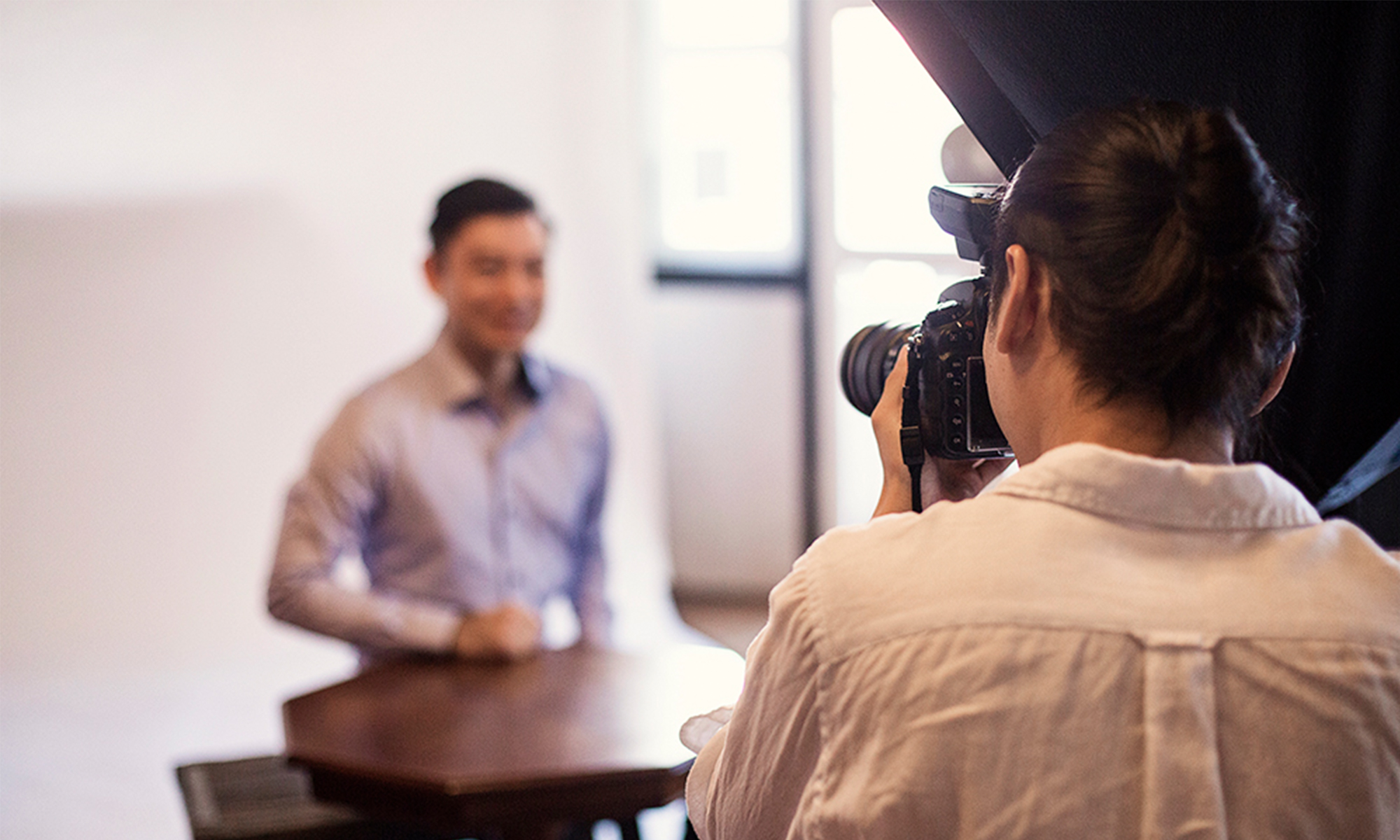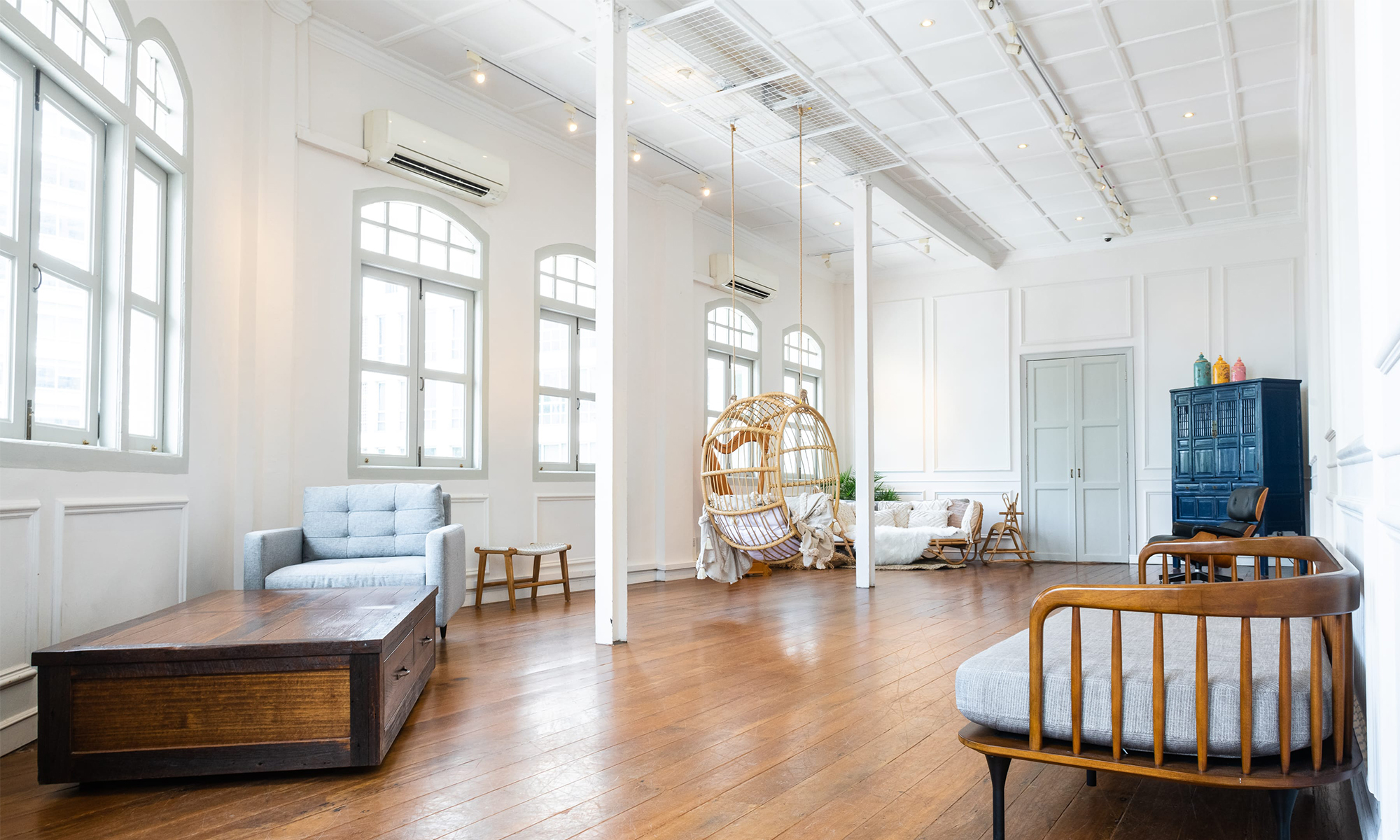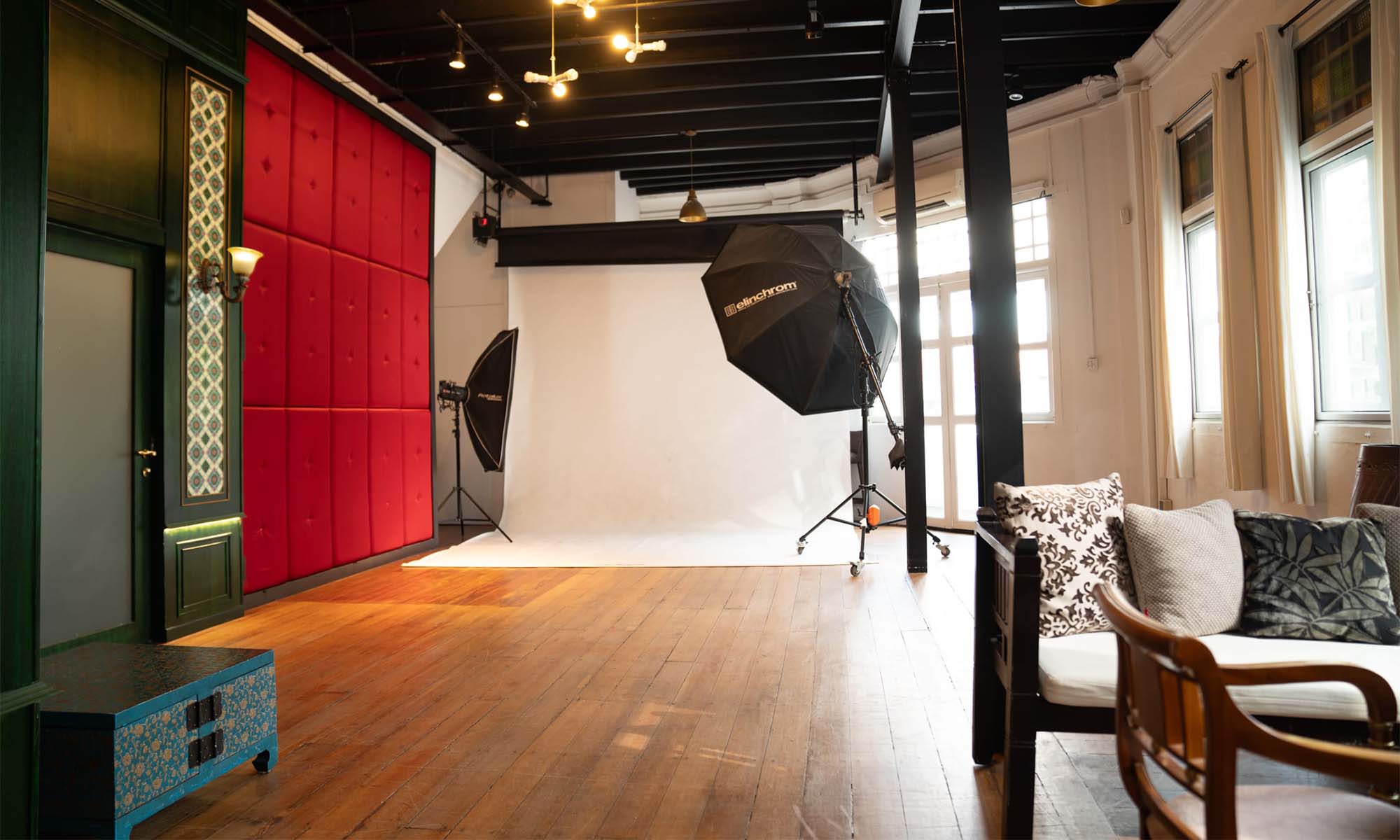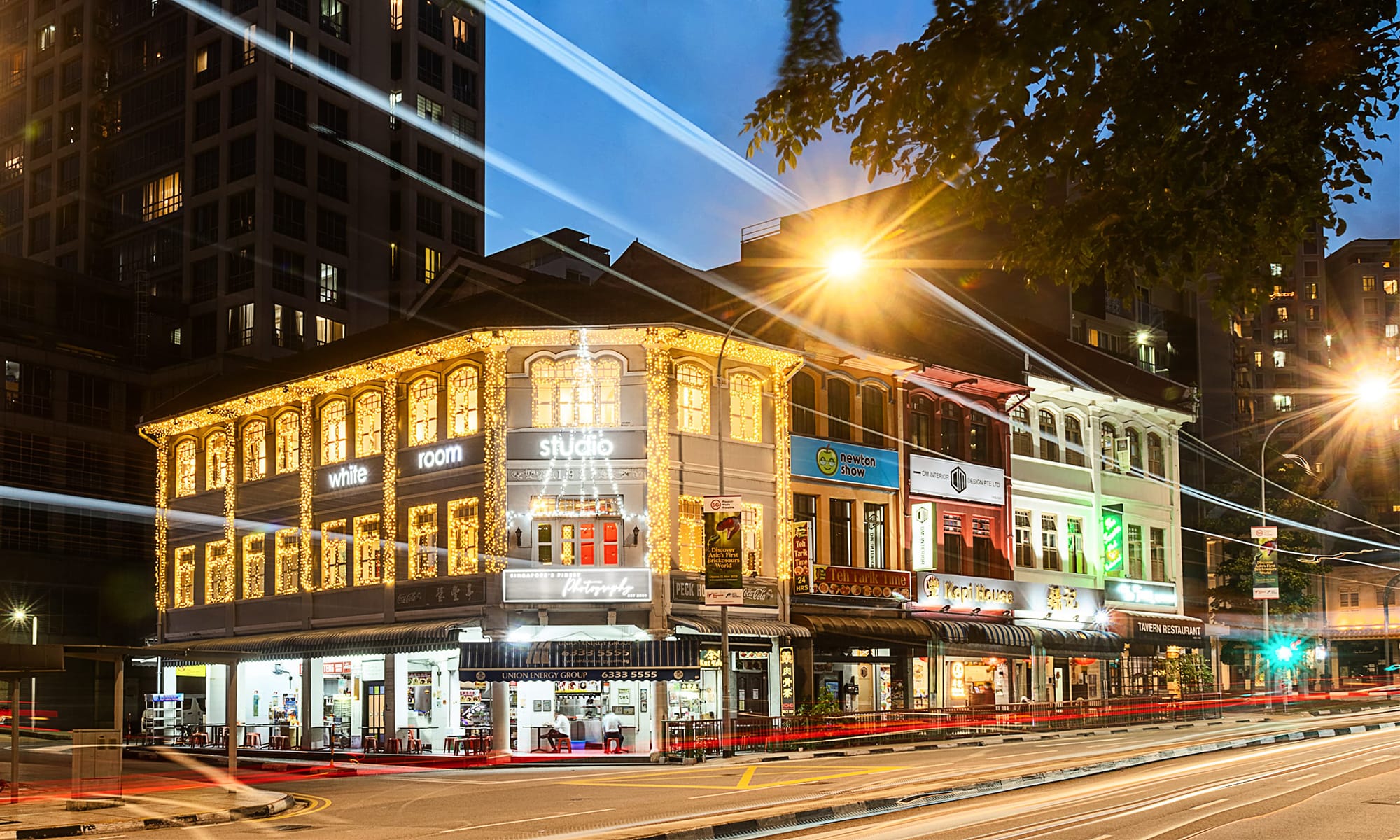 NO ORDINARY PORTRAIT
Your one-stop studio for corporate photography
 Always putting you in the best light  
It all begins with the White Room Studio difference: paying attention to what you want and making sure that you'll have an extraordinary experience, right from your first hello.

Come visit our studio
 in River Valley, Singapore, as we explore a wide range of natural lighting and modern surroundings during your corporate photoshoot!
We value every client's experience and will take care of every aspect of the photo session for you, so you don't have to. 
Together, our award-winning team has over 75 years of portraiture experience. We will ensure that you only receive the best outcome, whether it's your personal headshot or corporate photo.
So all you need to bring is your smile and your peace of mind. Our photographers are here to bring out the best in you.
For inspiration on the unique portraits we could create for your next shoot, get to know us below!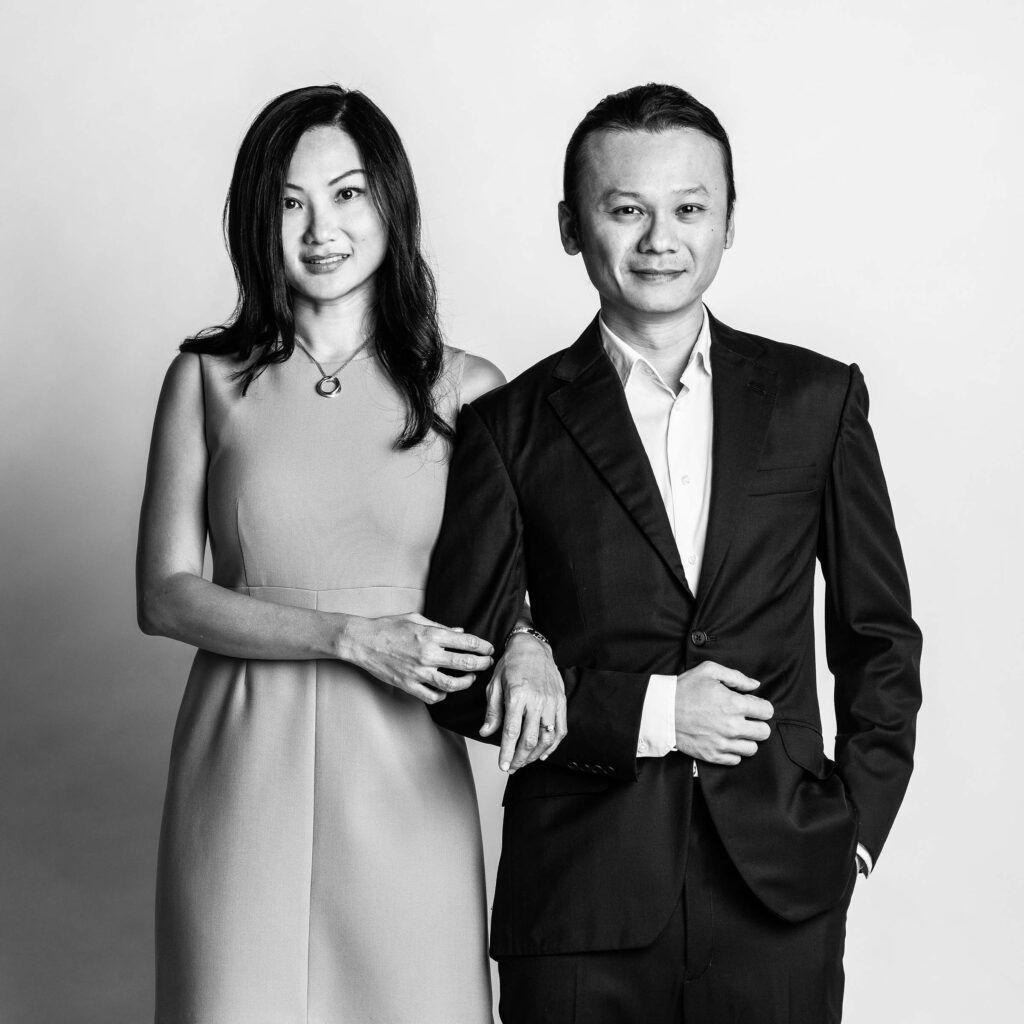 ELAINE & DAN         Directors
As the driving forces behind White Room Studio, Elaine and Dan uphold a high level of professionalism in the studio's portraiture services. 
Elaine's prior expertise as an architectural photographer and production manager at a leading Sydney fine-art photography gallery has earned her a reputation beyond Singapore's shores. She has also won 2 international awards. Combined with her artistic talents, Elaine's
 specialised skills have shaped the studio's award-winning approach to lifestyle and commercial photography.
Dan's expertise in portraiture is in creating quality images of professionals from all walks of life. This translates into powerful images across different corporate photography genres.
Dan's strength in connecting with people translates to visually dynamic photographs through the lens. 
His calm disposition makes him a good listener, which invites people to open up to him naturally. People who come to know Dan know him not just as their photographer, but also as a confidante in expressing their inner self to him.
DELUN       Photographer
Through his years with White Room Studio, Delun has evolved from a background of journalistic and wedding photography to become a well-rounded, professional portrait photographer. 
Delun's professionalism has amassed an impressive following of White Room Studio corporate clients as well. Renowned international and local companies trust Delun as their corporate photographer – be it for headshots, outdoor or office photoshoots, business-in-action images, or company group portraits. His keen eye for photographic compositions produces images that are equally inspiring and 
compelling. He does not compromise on the standards of photography, working to achieve the best outcome instead.
His expertise in high-end lighting equipment is remarkable, and Delun's high degree of flexibility and confidence creates an instant rapport with his corporate clients as he understands their ideas and produces the results they want naturally, which is the professional, yet approachable side of their corporate image.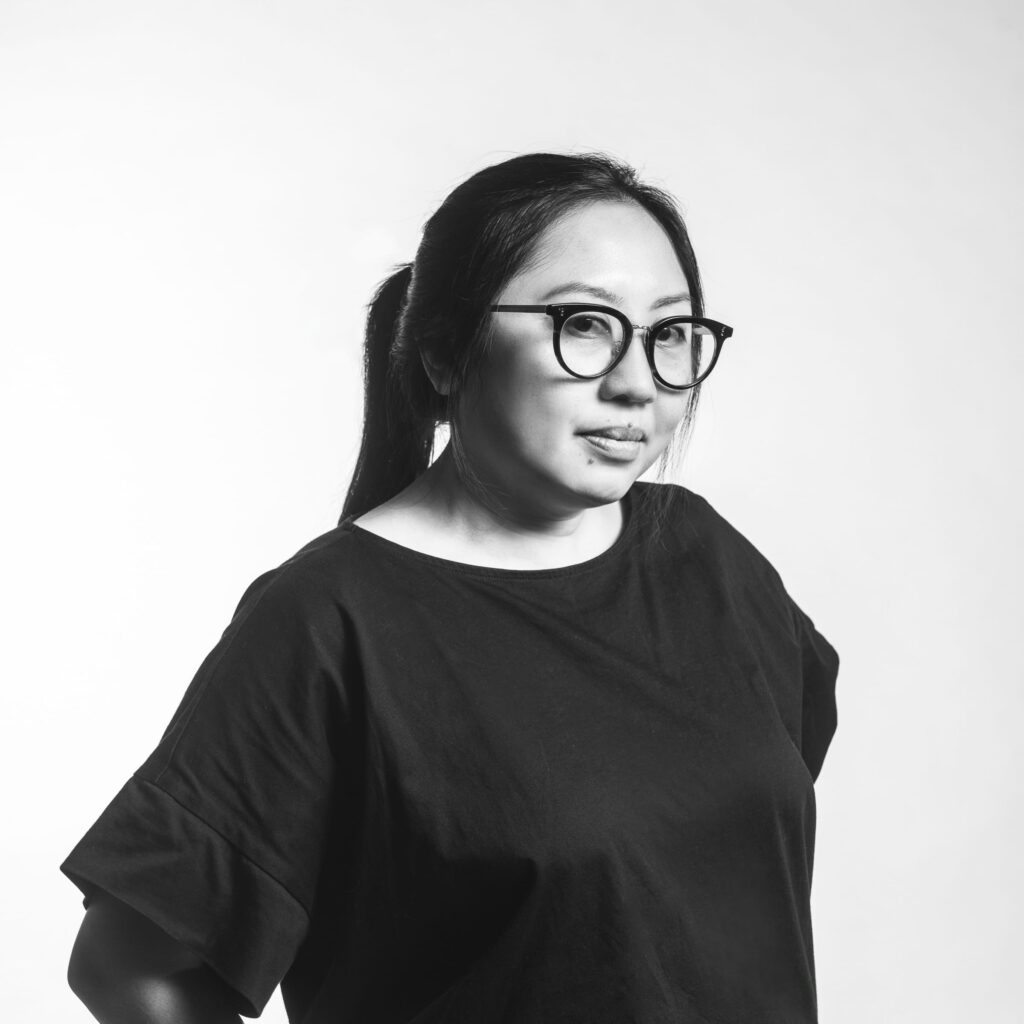 YAN       Photographer
Yan has been a photographer since 2005 with a pioneering family photography studio in Singapore. A LaSalle-SIA BA Honours alum, she began her photographic journey with Kids Pictures, and went on to become the chief photographer of the studio for 15 years before joining White Room Studio.
Yan has been known to make strangers feel at ease completely, with her quick wit and bubbly demeanour. She spares no effort in creating a welcoming atmosphere that connects clients to a deeper side of themselves. As a result, many have commented that their corporate images turn out respectable, warm, and full of charisma.
Her longstanding presence in the portrait industry and excellent repertoire with all kinds of individuals is testament to her dedication in capturing the moment for you and your brand.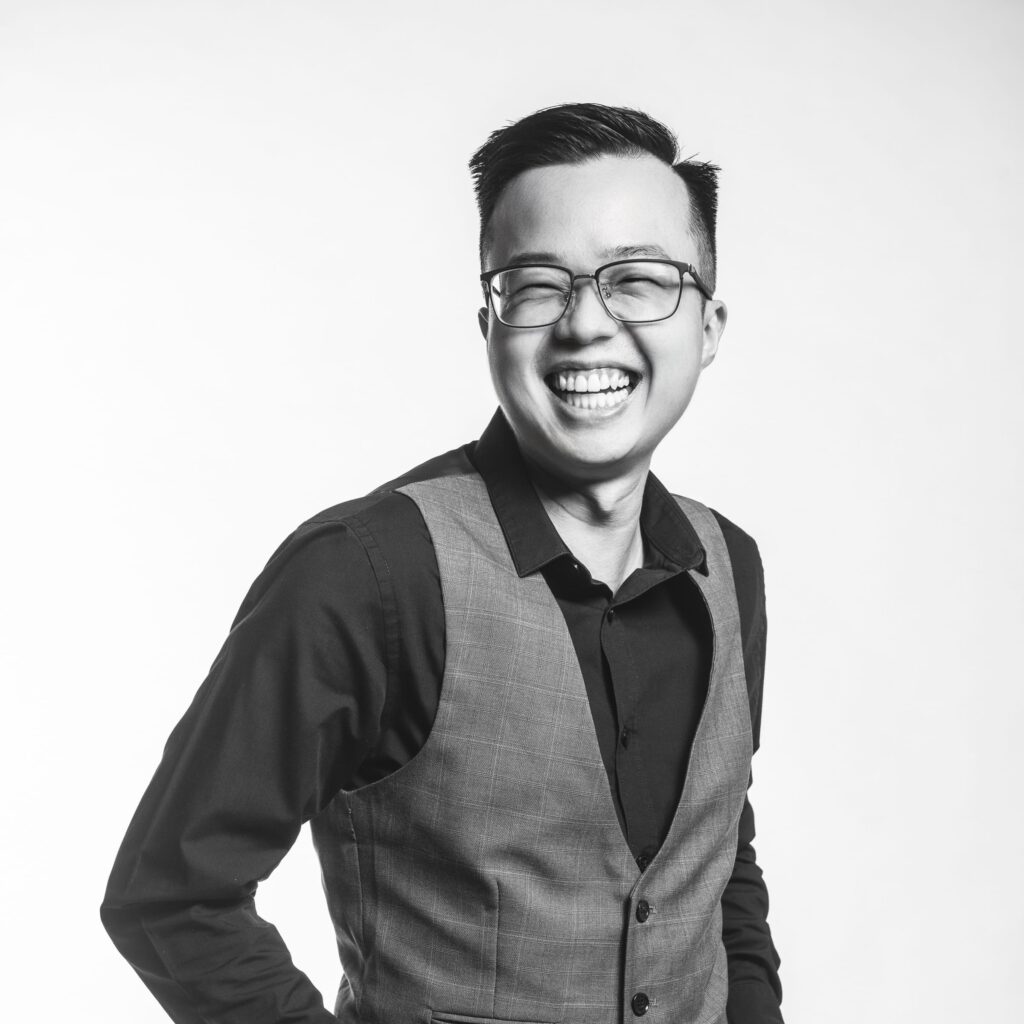 RANDY      Photographer
With 11 years of photography experience in corporate events and commercial genres, Randy has polished his craft to further develop a unique approach of presenting his portfolio to his clients.
He was also awarded the Specialist Certificate of Conceptual People Photography & Certificate In Studio Photography in Nanyang Academy Of Fine Arts.
Fuelled by his creative passion and his capabilities in understanding the needs of his clients, Randy is capable of capturing the best of his clients and he is adept at accentuating the nuances of their portraiture moments and unleashing individual styles and expressions.
Randy's attention to detail and good nature give his clients a peace of mind during their corporate photography sessions with him.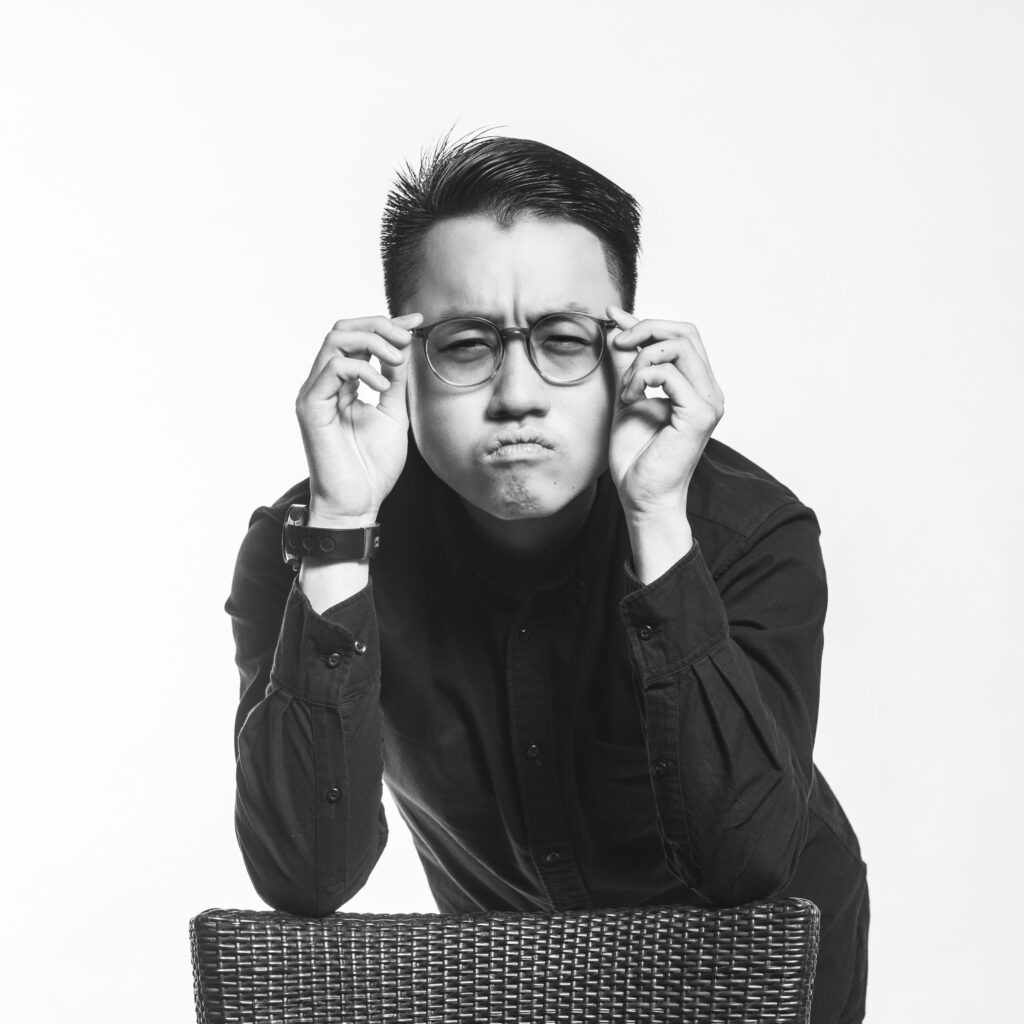 JIA MENG     Photographer
Armed with his father's DSLR since the age of 16, Jia Meng has since then dived into the world of photography and art in many forms such as fine-art portraiture, corporate and commercial photography, and videography.
His passion towards photography leads him to be curious about everything which involves the camera. Jia Meng loves interacting with the people he meets, closely listening to their stories and experiences.
His personable character allows him to quickly build an affinity with a vast clientele, who convey their emotions and entrust their professional lives to him through his photos. 
Jia Meng believes that corporate photos need not be boring and stiff – he strives to capture the dynamic and unique side of each client he meets.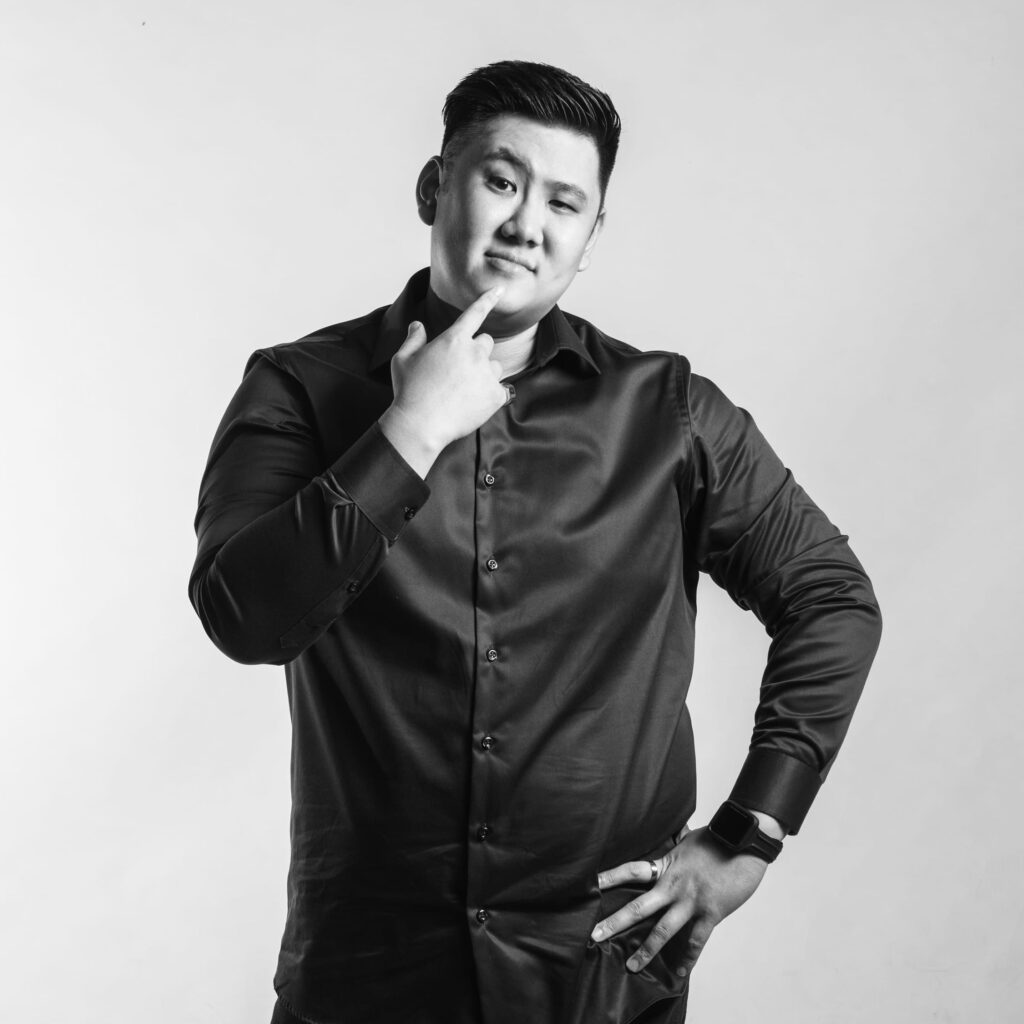 JUSTIN     Photographer
Justin has found his calling in photography after being formally trained in various art forms such as videography and video editing.

Before joining White Room Studio, Justin was the lead photographer at a local studio, specialising in family portraiture. His meticulous execution extends beyond family shots, and corporate clients who come to White Room Studio find themselves becoming comfortable in front of the camera easily.

Justin's prior expertise in media production also makes him proficient at directing large corporate groups both indoors and outdoor.

Always with an amusing anecdote up his sleeve, Justin's affable disposition shines best when he's hard at work – there's never a dull moment with him in the studio!
"

In preparing to embark on my new journey as CEO of Singapore Institute of Directors, it is important to me to have an updated professional headshot so that I may communicate appropriately the brand of the organisation and what it does – empowering directors to champion corporate governance. In this regard, I'm glad I engaged the photography services of the White Room Studio. Not only did they provide professional advice and captured exactly the kind of corporate look I wanted to portray, they acceded to my request to have my photo sent to me speedily so I could use it in time for the organisation's official announcement. Thank you to the team that assisted me that day at the studio, and special thanks to Jia Meng for the professional shot.
"
— Terence Q., CEO at Singapore Institute of Directors 
"

I believe photos are priceless treasures that celebrate beautiful stories of life's memories. So when I started a new chapter in my career, I chose White Room Studio to capture this moment, and the overall corporate portrait experience had been nothing short of amazing. Not only was the studio well-equipped, the staff are professional and brought a consultative approach which made me feel guided yet comfortable, bringing out my best self and (smiles) throughout the process.
"
—Jona O., APAC 40 Under 40 – Country Manager for South East Asia and Korea, Leading Global Digital Advertising Technology Company

"In order to maintain the trust of our clients and attract new customers, it is important for us to communicate that we are a reliable partner. High-quality photos are essential for a professional appearance. White Room Studio manages to create a pleasant experience and an impression that lasts!
"
— Dominique H., Managing Director of German Centre Singapore
"

A professional headshot is essential to create a strong impression on your online and offline audience. White Room Studio delivered exactly what I needed in a personal portrait.
"
— Ian L., Chief Technology Officer at NTUC Enterprise and Active Adjunct at Singapore University of Technology and Design (SUTD) 
"It is always a great partnership with Dan and his team at White Room Studio. Their expertise and professionalism always ensure that the corporate photoshoot for our organisation is a stress-free and enjoyable experience."
— Ewan S., Director, Strategic Communications, L-Bridge Capital
"I learned about White Room Studio's professionalism and creativity first-hand during my corporate photoshoot. Their services are outstanding and my headshots convey my passion for driving change and leading people with heart."
— Nicholas M., Regional Senior Director, Development & Operations, Asia-Pacific, Wingstop
OUR ACCOLADES
White Room Studio has been named the 'Best Corporate Picture Photography Studio Singapore' in the
We are also humbled to receive the 'Best Photographer' award by Tatler Singapore for the 7th Consecutive Year (2017-2023)!
This accolade affirms our commitment to capture the best version of you, and we will continue to give you an extraordinary experience.