International Women's Day is celebrated on March 8th every year and is a day to celebrate the social, economic, cultural, and political achievements of women.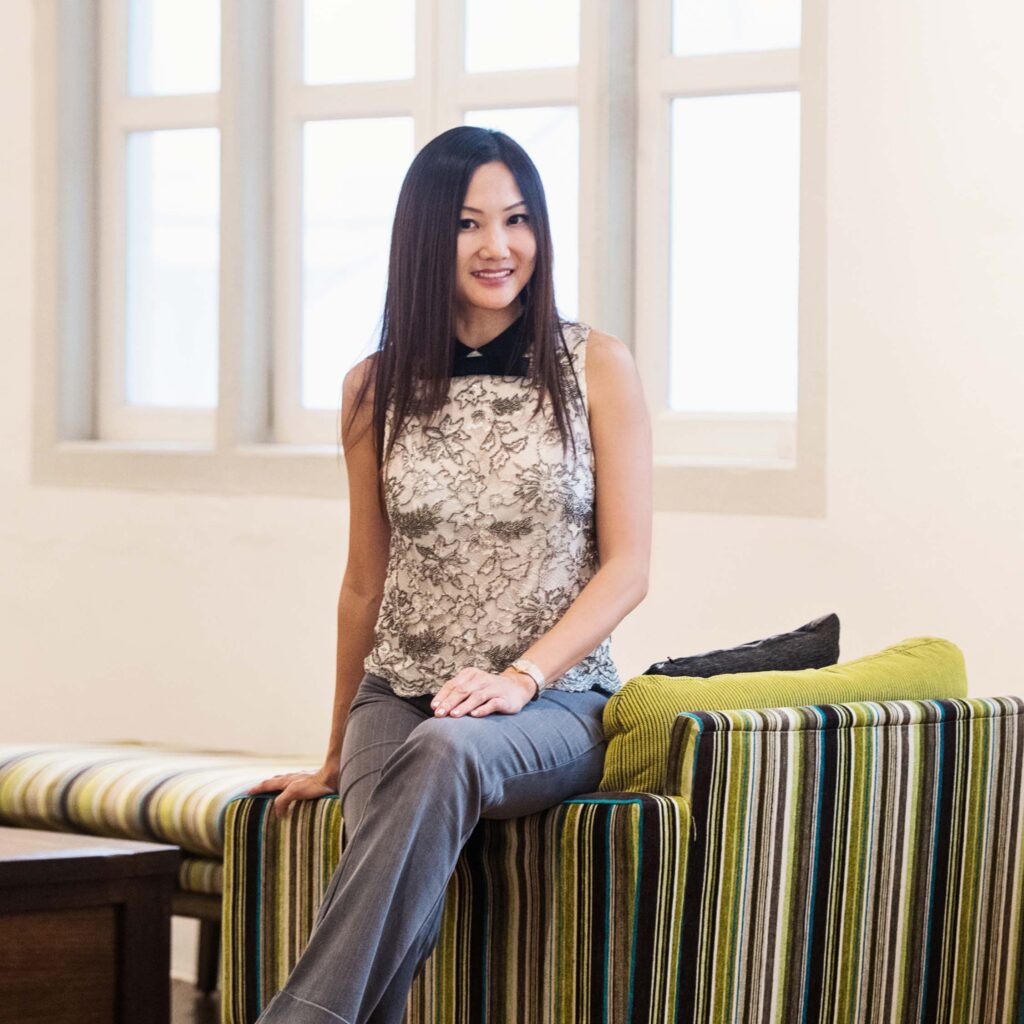 This year's theme is #EmbraceEquity. This theme is a call to action to acknowledge and highlight the need to create a world where women have equal opportunities and are valued and respected for their contributions to society.
Embracing equity means actively working towards gender equality in all areas of life, including education, employment, healthcare, and politics.
Elaine Lim, Director and Founder of White Room Studio, adds, "IWD is a day to recognise the vital role that women play in our families, communities, and societies as mothers, sisters, and wives. To embrace equity requires us to examine our own beliefs and biases.
It requires us to speak out against injustice, even when it is uncomfortable or unpopular. It requires us to listen to the voices of women and support their leadership and activism."
At White Room Studio, we believe every day is a reason to celebrate women. Through the power of photography, we will uplift each other.
Today, we toast to these trailblazers from all walks of life.
From breaking glass ceilings to opening new doors, here are the amazing women and the portraits we have crafted for them!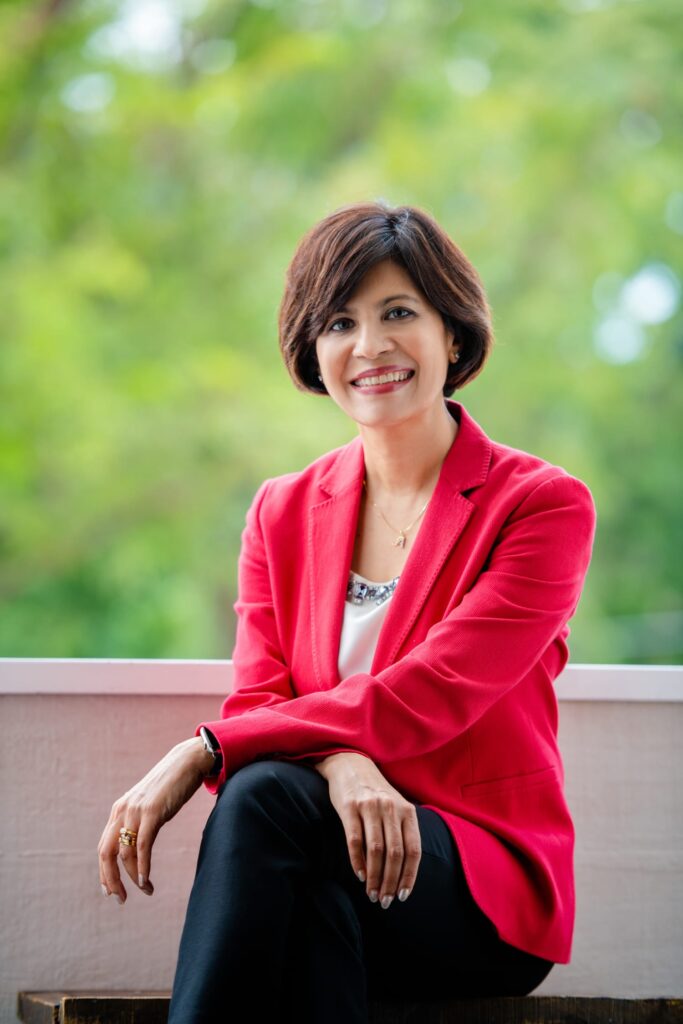 Meet Asha Gupta,

Regional President, Asia & Chief Strategy & Corporate Development Officer of Amway



I always say that being a woman leader is a responsibility and not a mere privilege. Those of us who have made it to the top must ensure to keep the door open and remove the obstacles so that more women of caliber can come through our doors.

However, it is easy to get caught up in the day-to-day demands of work and sometimes important issues such as gender equity get overlooked.

IWD is a time to take stock, reflect, re-prioritize and ensure we keep progressing on efforts to support women at the workplace.

The early years growing up in India and establishing myself as a female executive in a sales career was fraught with difficulties. It took a lot of courage to stay the course but I had the benefit of great mentors who believed in me.

As I became an MD at a very young age and the first female at that, I was often the lone female leader in many conferences and couldn't wait to see more women attain those roles.

This made me resolute about championing female talent within my company and providing them both opportunity and guidance to succeed.

My mother always encouraged me to pursue my dreams – I never grew up with any form of gender bias at home."
Meet Serene Ong, Mother of 6 kids, 2 dogs, Co-founder of My Little Gems Preschool, Founder of Phoenixus, VP Global Sales Operations/VP Commercial Operations, APAC at Marken, a UPS Company

IWD is a day to recognise the achievements of the women amongst us who play multiple roles as mothers, daughters, bosses, employees, wives, bosses, sisters while making a positive impact to the cultural, economic, social, political and business environment globally.

When I was younger and starting out in my career, managing the region in a male-dominated environment especially while in countries like Japan, or Korea, was difficult.

I had often been mistaken for the admin staff or the secretary due to my age at the time.

It was only when I asserted myself as the leader did my colleagues or clients who met me for the first time realised that they have made a mistake.

My way to overcome gender-related challenges is to just be confident about our own abilities and give them a reason to respect you as a leader.

My greatest inspiration in my life is my mother, who have showed me how resilience, a strong will and belief in ourselves can go a long way to becoming the person we have always wanted to be.

The secret to being and looking confident in portraits? Always be ourselves and be truly authentic!"
Meet Tanya Thomas Vadaketh, General Counsel at Ascenda

IWD is an important day to stop and take stock of the progress we, as women, have made over the last 100 years towards recognising the female and her value in the scheme of history.

It is also a day to consider what more needs to be done to enhance the status of women in the world. Even today, in many parts of the world, women remain and are seen as the second sex.

After all, IWD began in the early 1900s in New York. Since then, this movement, over the last century, has spread all over the world. Initially developed as a strategy to promote women's suffrage, this day and consequently this movement has expanded its reach to continually highlight issues facing women across the globe.

We place a lot of pressure on ourselves to be perfect (whatever that means) which, within reason, may not be bad, but left unchecked can cause needless anxiety and productivity losses.

I am constantly inspired, for different reasons, by the women in my own life. My grandmother who grew up during WW2 made sure she was independent and worked as an English teacher her whole life while juggling 4 kids, being a leader in the community all while still having time to knit, cook and care for her whole family.

My own mother who always valued her career and achievements and showed me that loving yourself makes you a better spouse, mother and material contributor to home and work!"
Meet Pamela Wigglesworth, CEO, Communication Consultant and Corporate Presentation Coach

IWD is one day where the world gets to unapologetically acknowledge the accomplishments, or the work and contributions that women make for others and for themselves.

We get to shout out to the world, 'this woman is special and today I want to recognize her and give her the kudos that she deserves, even if it is just for this one day!'.

One woman who totally inspires me is Ruth Bader Ginsburg, a Supreme Court Justice who fought against gender discrimination. Her life story is truly amazing.

The things that she was able to accomplish for herself and her family is an admirable example.

To me, confidence is an inner and outer game. The inner game is about being clear on who you are and what you bring to the table.

It's about knowing what you stand for, what are your points of differentiation and what makes you compelling.

Put another way, it is your value proposition. When you are clear on who you are and your value proposition, that comes through in your actions, the outer game.

Confidence is letting who you are come through in your actions and demonstrating your value proposition!"
Meet Lipika Subbiah, ICF Coach, PROSCI Change Practitioner, LinkedIn

The stories shared by these women on International Women's Day serve as a reminder of the struggles, challenges, and triumphs that women face every day.
Their narratives are a testament to the strength and resilience that women possess, and how they continue to push boundaries, break barriers, and pave the way for future generations.
Let us continue to amplify their voices, support their causes, and work towards a more inclusive and equitable world for all!
So let us help you present the best version of you – full details below!
PACKAGE DETAILS
Our Personal Branding Portraiture Package is priced at $390 for 1 pax and it includes 2 outfits photographed and 2 settings of your choice!
You will enjoy 30 minutes of artistic photography in our two-storey shophouse studio, be it headshots or a personal branding session.
From a selection of corporate headshots, half-body and full body shots, you will receive 3 retouched soft copies ideal for LinkedIn, CV, or your website!
Pamper yourself with a personalised hairstyling and makeup session. At White Room Studio, we also have a fully equipped changing room with a garment steamer, plus a spacious executive guest lounge and pantry for you to get ready before your shoot!
If you wish, we recommend that you bring along any props that may highlight your profession and expertise.
Send us a message via the form below and we'll get back to you shortly!