We are delighted to announce our partnership with One Tree Planted—a dynamic collaboration aimed at addressing critical environmental challenges.
As White Room Studio, a leading photography studio in Singapore, we are committed to making a tangible impact on the planet.
Our mission is clear: together, we will combat deforestation and promote reforestation initiatives globally.
This partnership aligns perfectly with our shared values and the urgent need to protect and restore our planet's precious ecosystems.
Our partnership with One Tree Planted is a powerful testament to our unwavering commitment to sustainability. Together, we're not just planting trees; we're nurturing a sustainable future for all. We believe in the profound impact of collective action, and this collaboration exemplifies our dedication to safeguarding the environment for generations to come." — Elaine Lim, Director, White Room Studio
For every three photoshoots booked with us, we will plant one tree in collaboration with One Tree Planted.
This initiative signifies our belief in the broader ethical responsibilities of our industry. It's about more than just capturing moments; it's about ensuring a vibrant, green future for generations to come. We understand that we are not only photographing families but also preserving their legacies. This, in turn, inspires us to do the same for our clients, capturing their cherished memories while also contributing to the preservation of our precious natural world.
For our clients, this partnership presents an opportunity to be part of something bigger. When you choose White Room Studio for your photography needs, you're not only getting stunning images but also contributing to a greener planet.
Pictured: Planting a tree in Singapore in support of the NParks OneMillionTrees movement, which aims to restore nature back into our city over the next 10 years.
We've chosen to plant trees because we recognise the vital role they play in safeguarding our planet's health, rejuvenating habitats for diverse wildlife, and mitigating the detrimental impacts of climate change. Reforestation consistently emerges as a crucial solution in addressing the climate crisis, and the trees we plant through this initiative will actively contribute to achieving the United Nations' Sustainable Development Goals.
We are also proud to share that since the inception of our partnership with One Tree Planted, we have already planted an impressive 3,000 trees. These trees stand as a testament to the collective impact we can achieve when we prioritise sustainability. It's a milestone we celebrate with gratitude towards our clients and our team.
Join us in this meaningful journey to make a difference. To get involved or learn more about our tree-planting initiative and how you can be part of it, visit our Sustainability page today.
Together, we can create a greener, more sustainable world for all.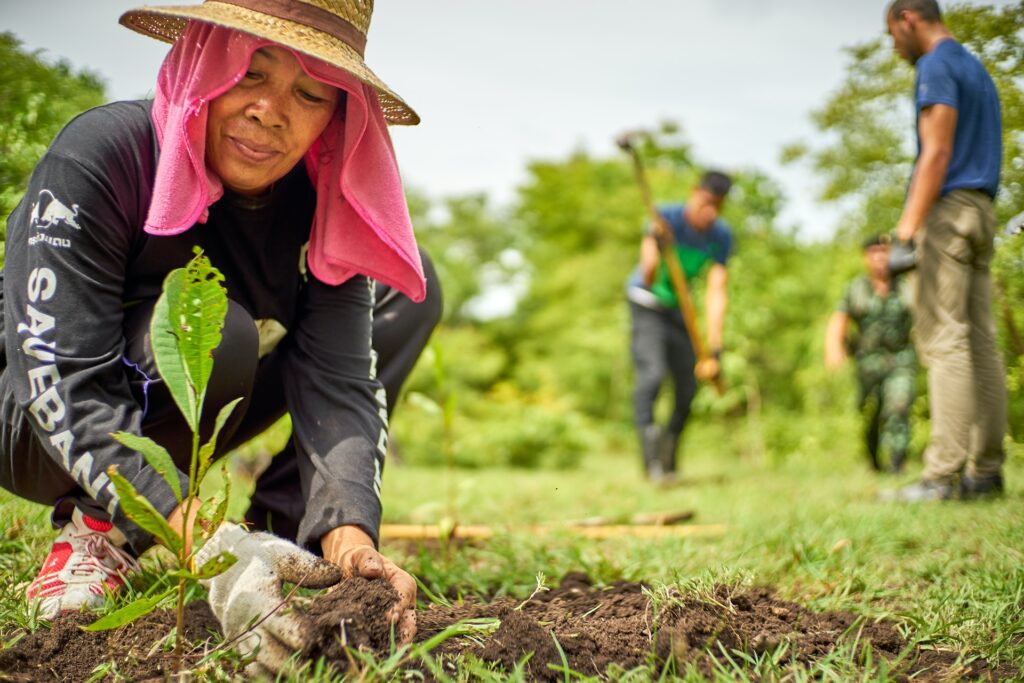 One Tree Planted is a 501(c)(3) nonprofit on a mission to make it simple for anyone to help the environment by planting trees. Their projects span the globe and are done in partnership with local communities and knowledgeable experts to create an impact for nature, people, and wildlife. Reforestation helps to rebuild forests after fires and floods, provide jobs for social impact, and restore biodiversity. Many projects have overlapping objectives, creating a combination of benefits that contribute to the UN's Sustainable Development Goals. Learn more at onetreeplanted.org.