I
t's that BIG day where your little one officially graduates from kindergarten! These 6 years before they move onto the first year of formal education, passed by in a flash.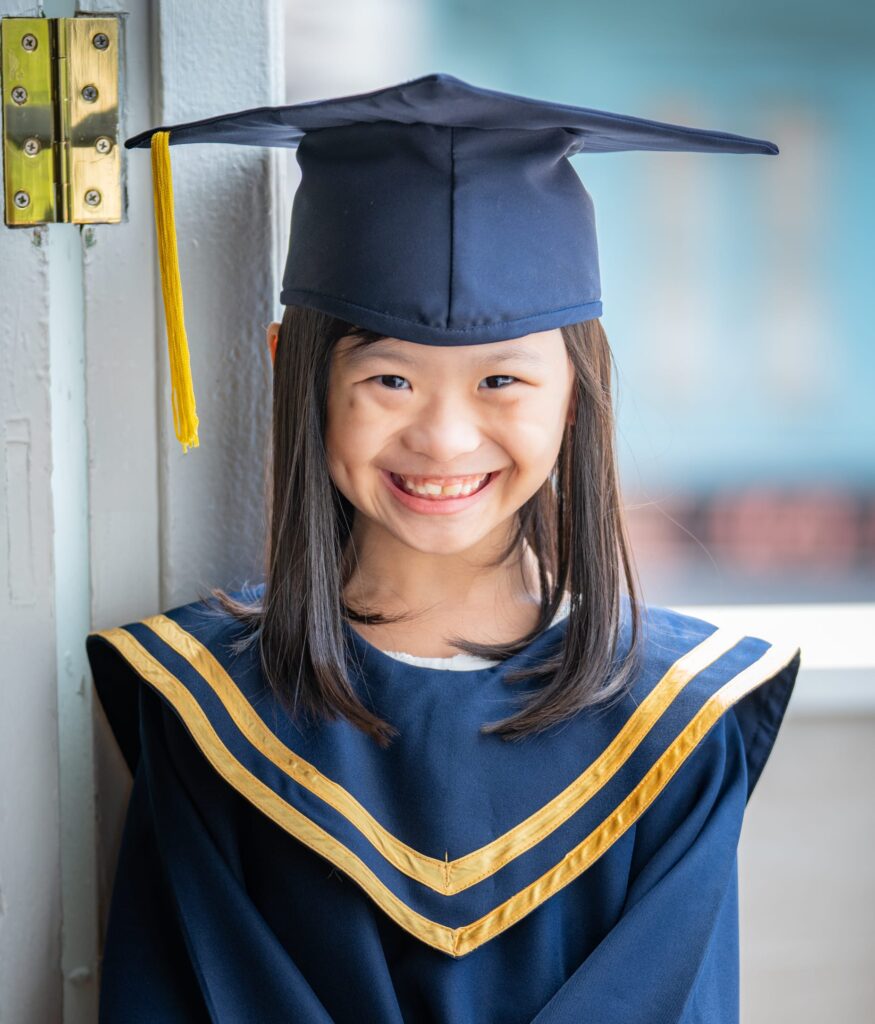 Pictured: Enxi in her K2 graduation gown and cap taken at our natural light balcony 
As parents, we always find that our kids grow up too fast… And every moment with them, counts.
With K2 graduation concerts being scaled down and converted into virtual performances, it's hard to feel the excitement of graduation day.
Younger siblings might even feel disappointed that they didn't get the same chance as their older brother or sister!
White Room Studio began taking K2 graduation photos since 2018 and is Singapore's leading photo studio specializing in giving you the best K2 graduation photoshoot experience you can find.
As Singapore's finest natural light photo studio, witness how we bring nature into your photos within the comforts of our amazing 2-storey 2400 sqft Peranakan shophouse.
Read on to find how to make K2 graduation meaningful for your kid!
1. Take Professional K2 Kindergarten Graduation Pictures
K2 kindergarten graduation is the year-end ceremony that marks every kid's first academic milestone in life. For Weixiong, it also marks his personal achievements together with his daughter.
It was a double celebration – they're both graduating from NUS and K2 at the same time! Weixiong's wife, Bee Ling, couldn't resist joining in the celebration by donning her graduation gown, even though she had graduated some time back.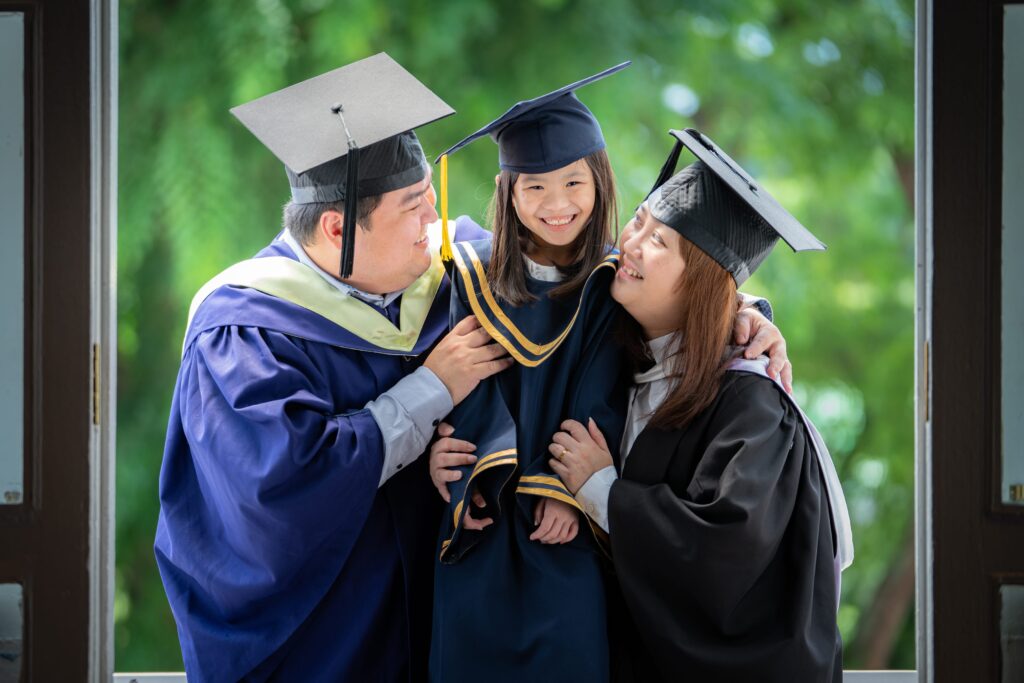 Together with their daughter Enxi, they enjoyed a very memorable graduation photoshoot, and they even got to carry out the tradition of "tossing the mortarboard"!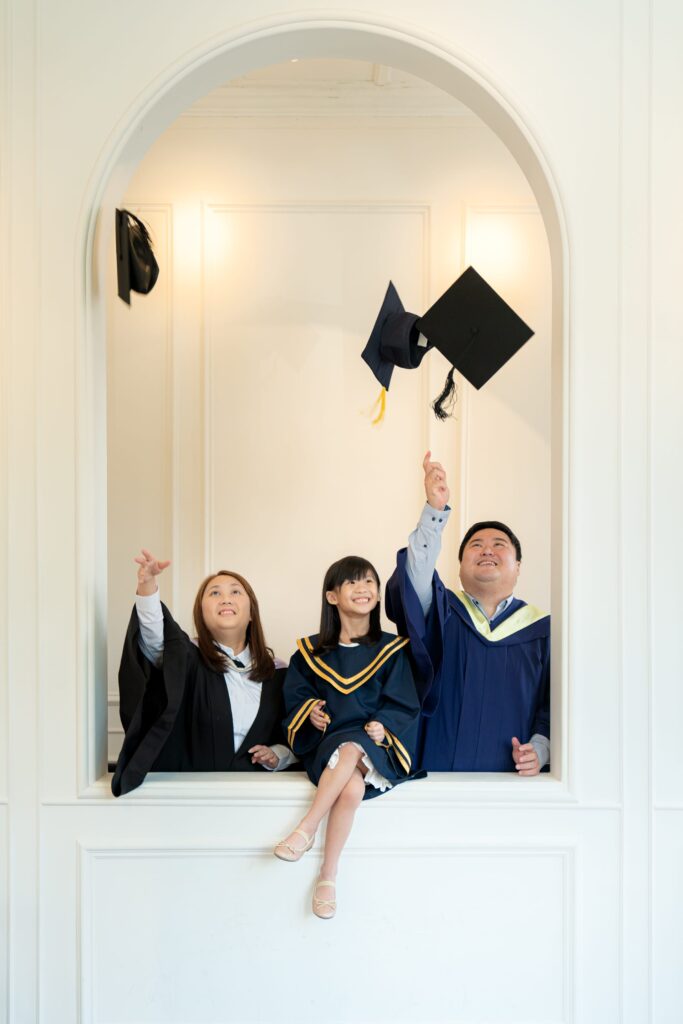 A K2 kindergarten graduation photoshoot is the perfect opportunity to get professional family photos taken, plus it also adds to the nostalgia when your kid finally graduates from university in the future!
2. Spend Quality Family Time Together
How often we wish for more family time. Not just normal family time, but quality family time.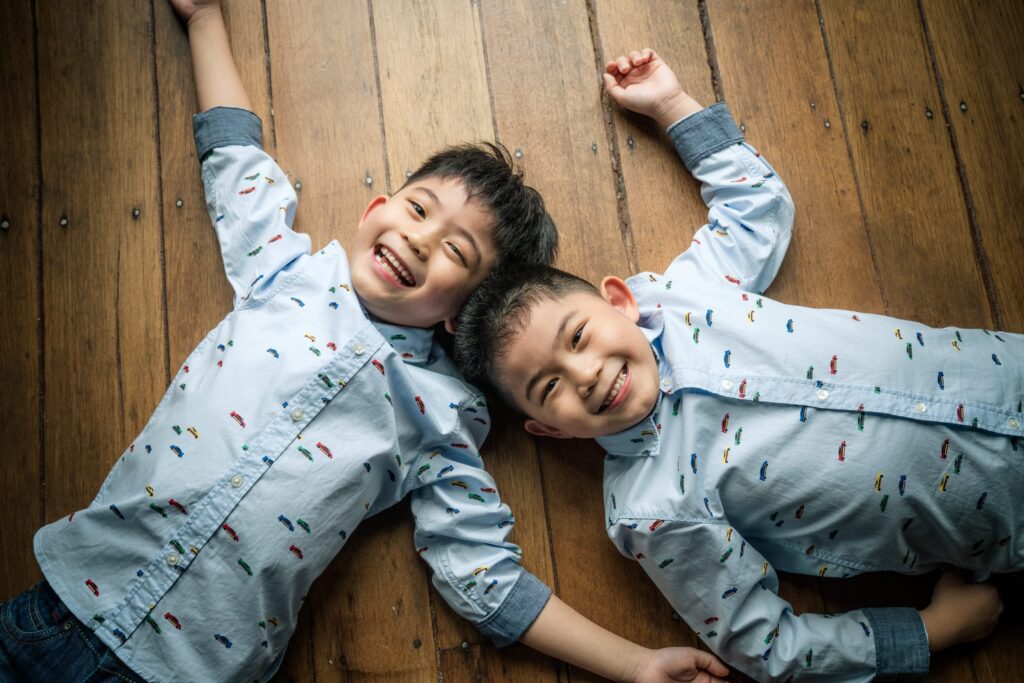 During your photoshoot, you can expect 1.5 hours of quality fun and laughter in our studio. With diverse themes and decors to explore across our 2400 sq ft shophouse studio, you can look forward to visually exciting family and kindergarten graduation portraits!
What's more, enjoy your K2 graduation and family photoshoot captured in White Room Studio's signature European hall. Drenched in warm soft sunlight and lines by an entire row of colonial windows, look no further if you love variety within your 1.5 hour family photoshoot, only at White Room Studio.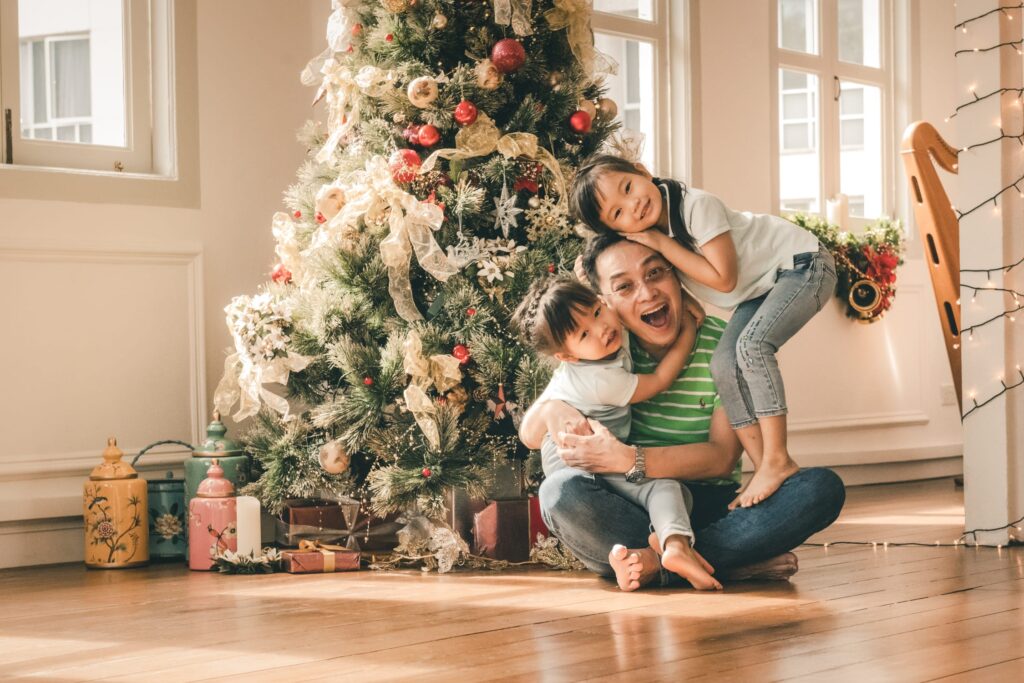 3. Choose White Room Studio
We are renowned for all-day natural light in the studio, which is great for casual kindergarten graduation photography! Take a look at these cute graduation photos below!
A photoshoot at White Room Studio is natural and relaxed with minimal posing, so instead of rehearsing choreographed K2 performances, you can drop by and get comfortable in our soon-to-be newly renovated guest lounge before your shoot!
We also provide K2 kindergarten graduation gowns free of charge when you book with us!
Want to know more about celebrating K2 graduation? Read more about it here!
What To Expect
You can expect 1.5 hours of photoshoot with a choice of 3 settings (backgrounds) and different group shots – for example, family with K2 grad, mom with grad, dad with grad, K2 graduate solo, etc.
We recommend bringing 2 outfits (1 formal to wear under gown, 1 casual) to photograph in.
The shoot will start with family and kid in K2 graduation gown, with each setting to last about 20 to 30mins. Afterwards, you can change into casual wear for more photos. Rest assured that our fully equipped changing room has everything you need to prep for your shoot!
Make your kid's preschool graduation experience a meaningful one today. More details below!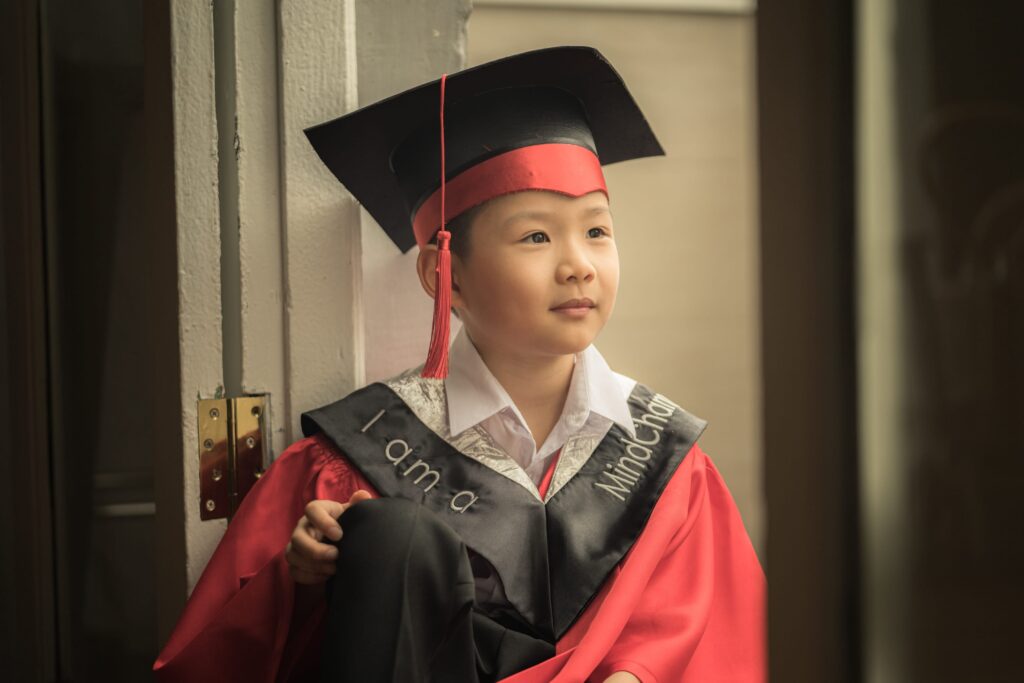 White Room Studio's K2 Graduation Portraiture Collection starts from $490 for up to 4 pax ($20/extra pax). Capture your kids looking their best on print or frames and canvases; with their images professionally retouched in our signature style!
Call us at +65 62357037, WhatsApp +65 87696003 or email info@whiteroomstudio.com.sg to book a graduation photoshoot today! Meanwhile, have a look on our website and facebook page.
"Our K2 kindergarten graduation photoshoot experience at White Room Studio was really fun. The unique heritage style decor plus the use of natural backgrounds and sunlight are definitely the best advantages when taking professional photos here

. 

Our photographer, Yan, was friendly and very engaging, which definitely contributed to us being able to relax and therefore able to present the most natural side of ourselves!"

– Lin Weixiong and family