Has anyone seen a printed picture of history's most photographed generation?  The answer to this question may be a resounding NO if it is asked in a distant future, 10 to 20 years from now.
Why not? You may ask.
After all, today's generation is indeed the most photographed generation ever. Armed with a plethora of smart, digital devices from phones or tablets to computers easily becoming more available to everyone than before, more than 52 million shots are uploaded on Instagram globally every day and 350 million more to Facebook. It is estimated that about 1.2 trillion pictures are taken by humans with smartphones in a year; many which are shared on social media, but many more which will simply be forgotten. Some will make it onto your digital devices to be liked, or swiped left and right, but very few will make it into the form of a physical print.
Right here in our backyard, about 91% of Singaporeans (that is 5.3 million!) are smartphone users and of this number, roughly 55% use their devices to take pictures or videos. This can easily translate to hundreds of millions of pictures of our friends and family floating around on a cloud server somewhere. With the pervasiveness of social media and ease of sharing photos online, people are finding it less of a need to print out their photos. Indeed, businesses like photo-printing shops are getting harder to find, and people younger than 30 years of age almost never own a physical photo album anymore.
So will this mean that physical prints on paper, acrylic, canvas, wood or metal will be lost and forgotten in a few years' time? After all, there are a host of reasons why people are opting to go digital – like low cost, being easily editable, easily replicable and accessible with any internet device.
Not really.
Physical prints may still be relevant today, despite the obvious arguments for digital prints. Read on, if you are curious to find out how physical prints are still the best way to go to preserve those precious memories.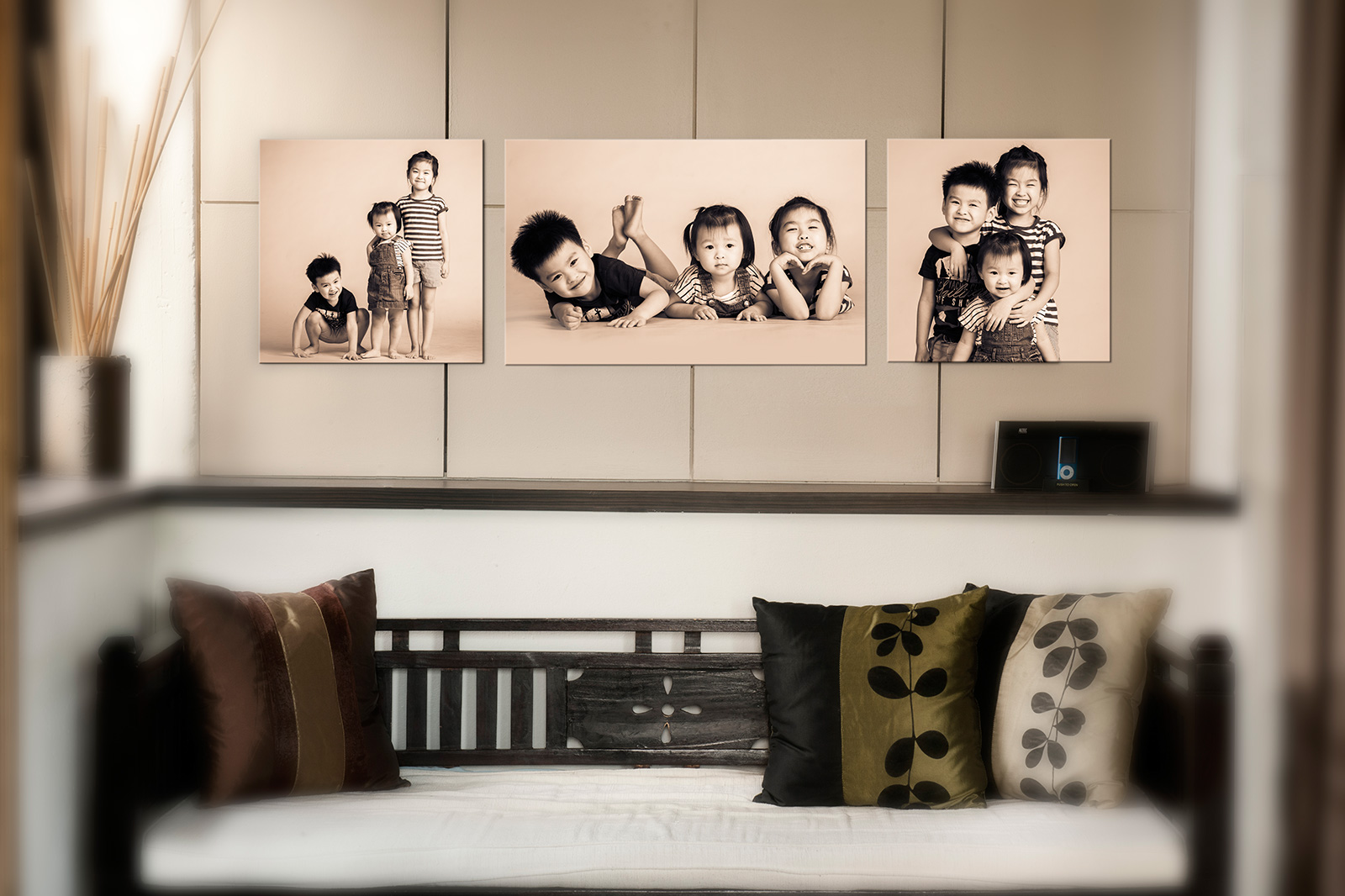 1) Digital Images are easily "misplaced" – According to a survey by Samsung, 34% of respondents say they lack the time or knowledge to download and store a digital photograph. This means of the nearly 1 trillion pictures taken with a smartphone, a staggering third of these Digital images will end up inaccessible or lost in the great internet cloud due to technical obstacles like forgotten passwords or obsolete hard drives.
2) Digital and Printed media can complement each other's strengths and weaknesses due to certain technological advancements.  While the strength of Digital media lies in its multimedia versatility, low cost and wide audience reach, prints are proven to enjoy higher levels of engagement and brand recognition due to its tangibility.
In other words,  Digital images can be edited before printing, in the right hands, to produce prints of superior image and color quality. Digital images are also useful for communication purposes especially in photography studios. However, it cannot be denied that the touch & feel of a framed picture or canvas brings a different level of satisfaction to the beholder.
3) A Professional photographer cares about selling you a full service and not just a DIY experience. They are usually dedicated artisans who go through a complete process of ensuring your pictures look as perfect as humanly possible from the actual shoot, to delivering a finished product.  They are serious about using their best photography, editing and printing equipment to deliver these final products to you because the photos you put on display in your home should reflect the character and beauty of your family and be captured in the best manner possible – being reproduced on fine quality professional photo paper or canvas.
On the other hand, if they only sell you the digital images, the process stops there. The final product is no longer properly managed by the photographer so it is likely editing will not be done with a properly calibrated monitor with proper software, and a professional lab will not be used to physically print the images on the right material. This usually results in completely lackluster photos which do not reflect the money spent and painstaking effort taken to shoot them in the first place.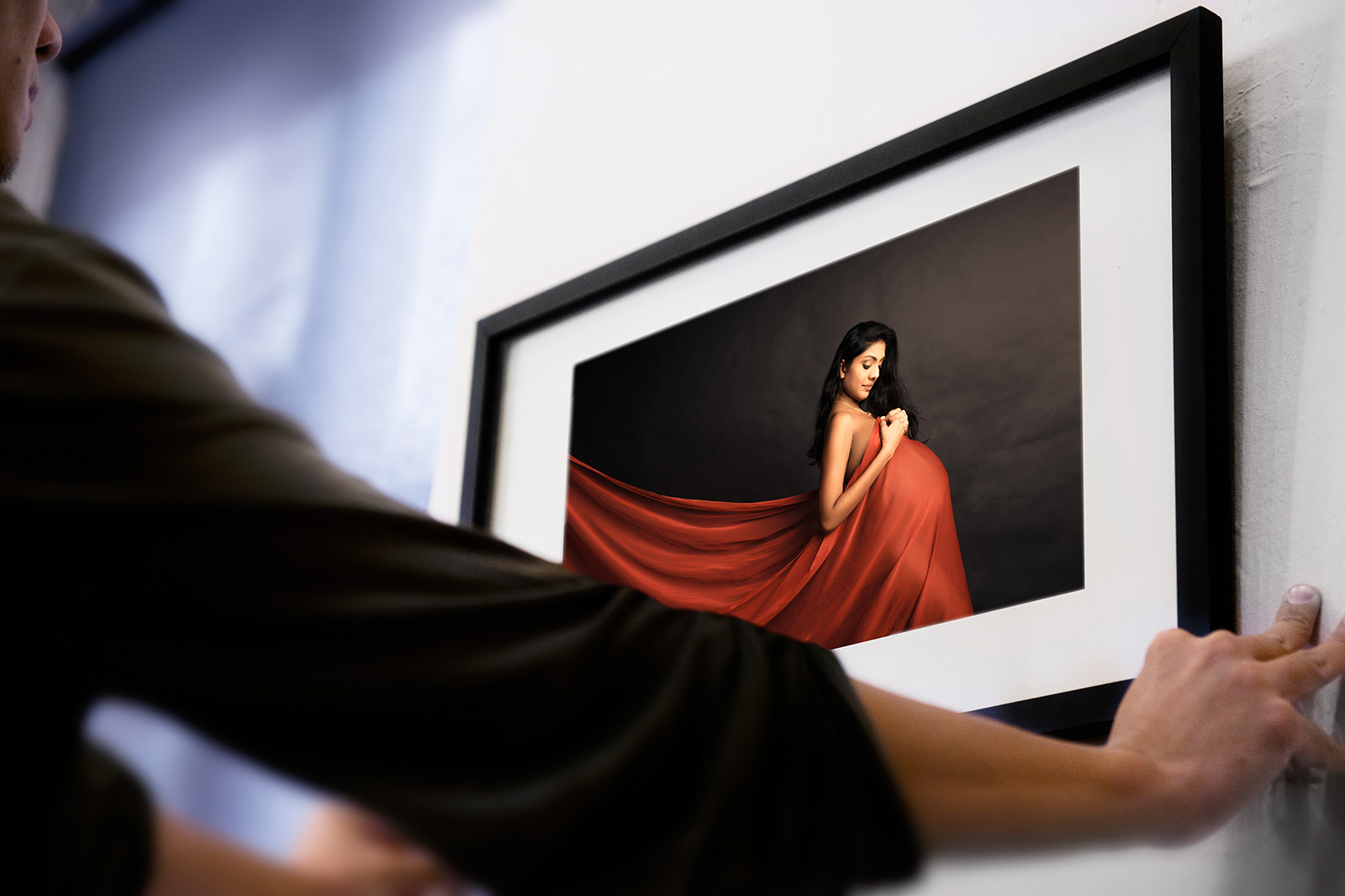 4) Storage of Digital Images may not be as safe as you think. Printing is still an important medium for archiving your images. That photo-album on your table stand and that Wall-Art Canvas on your wall will still be there, while the way a computer reads or stores an image can change once every few years. Has anyone from this generation even seen computer with a floppy disc drive before?  Optical discs like DVDs are almost a thing of the past, and the USB storage drive has gone through several generations already.
There is a chance that the computer of tomorrow will not be able to read the digital images you take today – unless you constantly upgrade your digital archives. Cloud services may be a solution, but there are no guarantees that the companies hosting them will be around forever.
On the other hand, an archival print framed or on canvas can last for nearly 100 years if stored properly and is a very good form of redundancy.
5) Digital images contain embedded information which can be leaked or hacked. Privacy can be an issue when digital images embedded with information of the location and date which it was taken are posted on social media. Digital images can be remotely hacked from even the largest social media company in the market by a person with the right skillsets as well.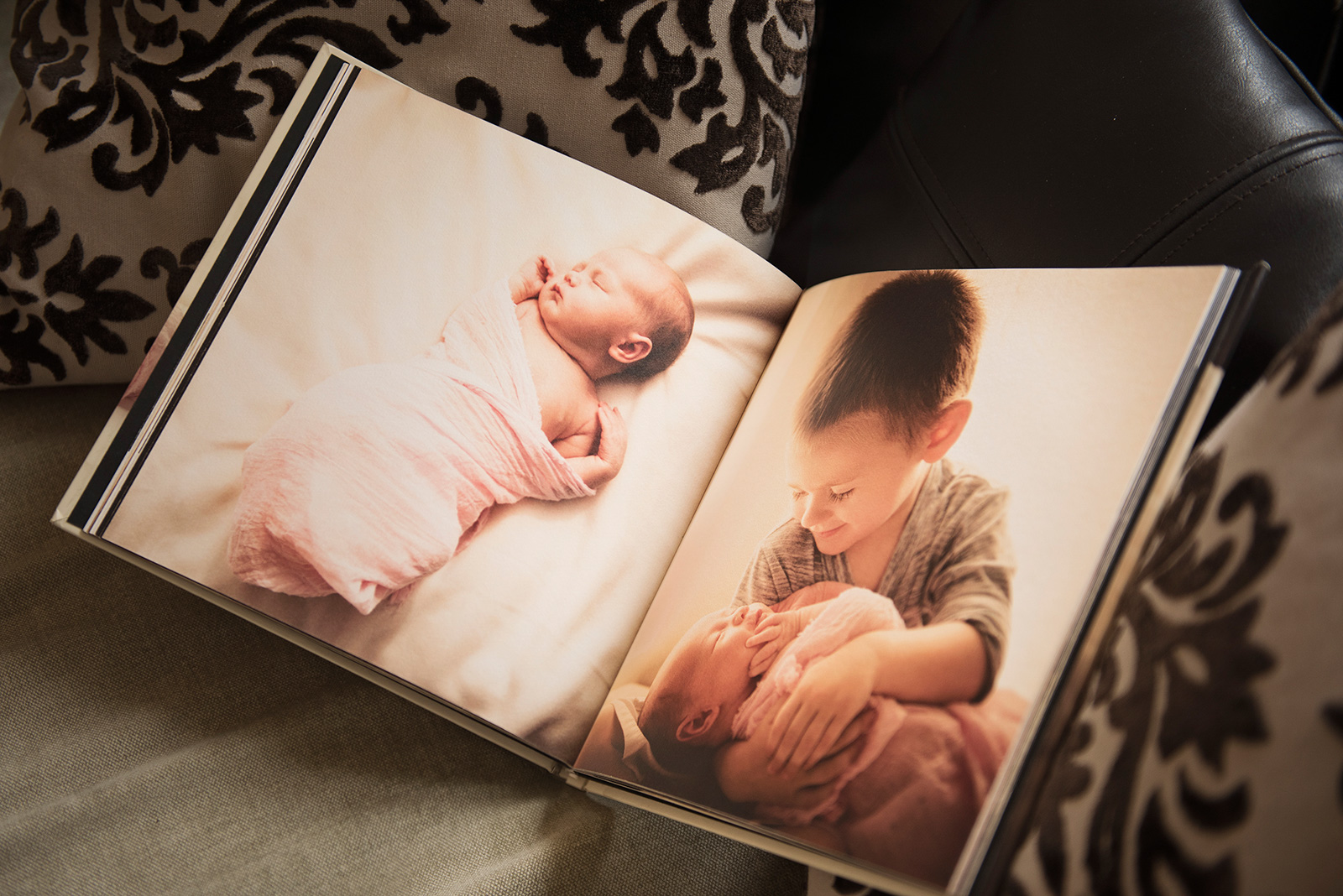 6) Due to the potentially sheer number of digital images taken, companies or even some families might experience soaring monetary and time costs incurred in storing, managing and securing (from leaks and hacking of) millions of digital images as compared to the management of archival prints.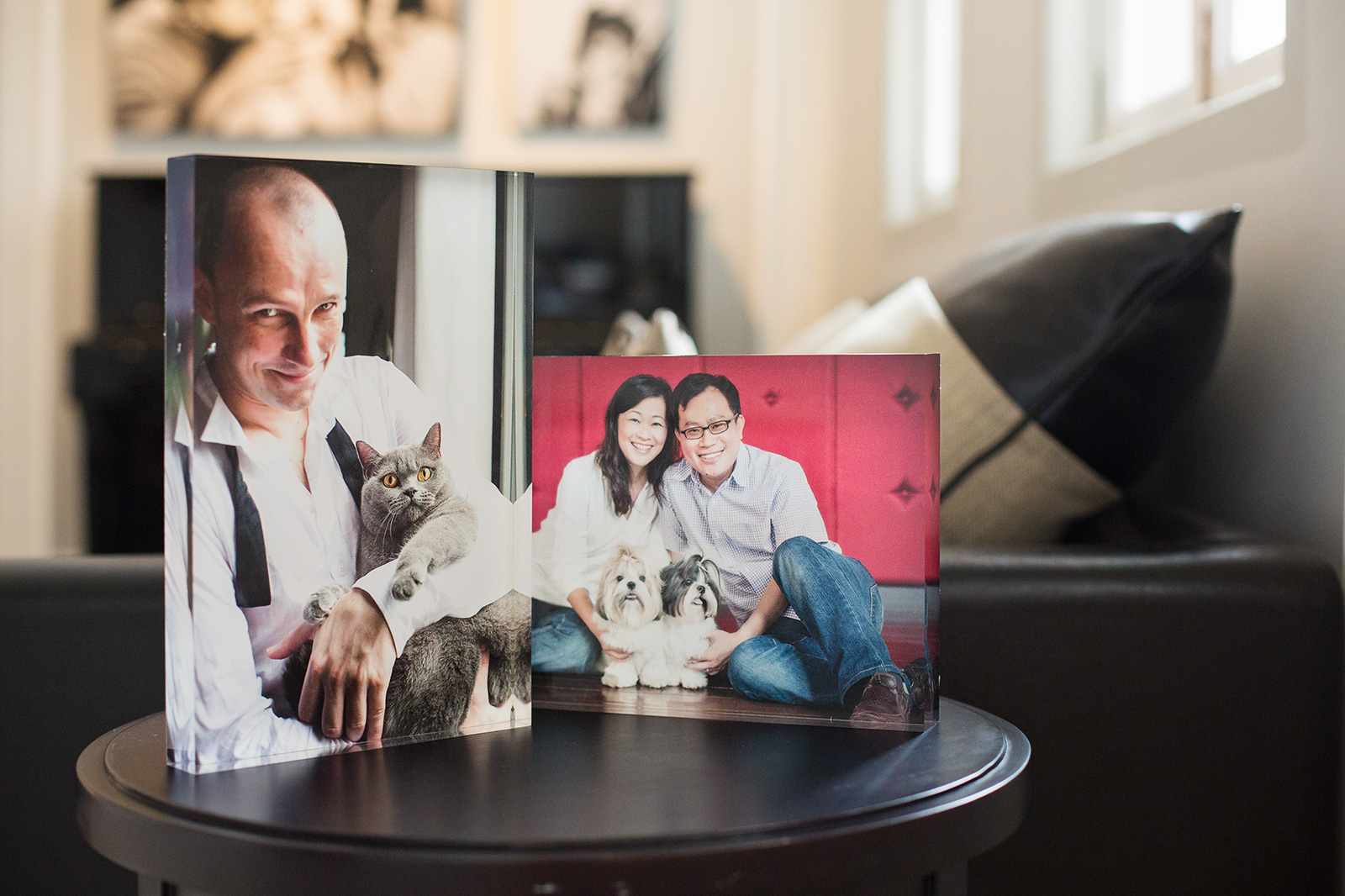 Here at White Room Studio, we arrange a viewing session after each shoot for our clients to facilitate the process of choosing the best photographs to adorn the walls and shelves of their homes. We offer various options in physical print that clients can choose from to showcase their preserved memories in their homes – especially handy during festive seasons like the approaching Lunar New Year.
Related: PEOPLE FROM ALL WALKS OF LIFE
White Room Studio is the full service stop for all your portraiture needs and offers the following physical prints for your archival needs:
Coffee Table Books (Photo-albums)
Call us at +65 62357037, whatsapp +65 87696003 or email info@whiteroomstudio.com.sg for more information! Meanwhile, have a look on our website and facebook page.
You may also browse through our amazing gallery and feel the experience our clients have with White Room Studio.
[/vc_column_text][/vc_column][/vc_row]