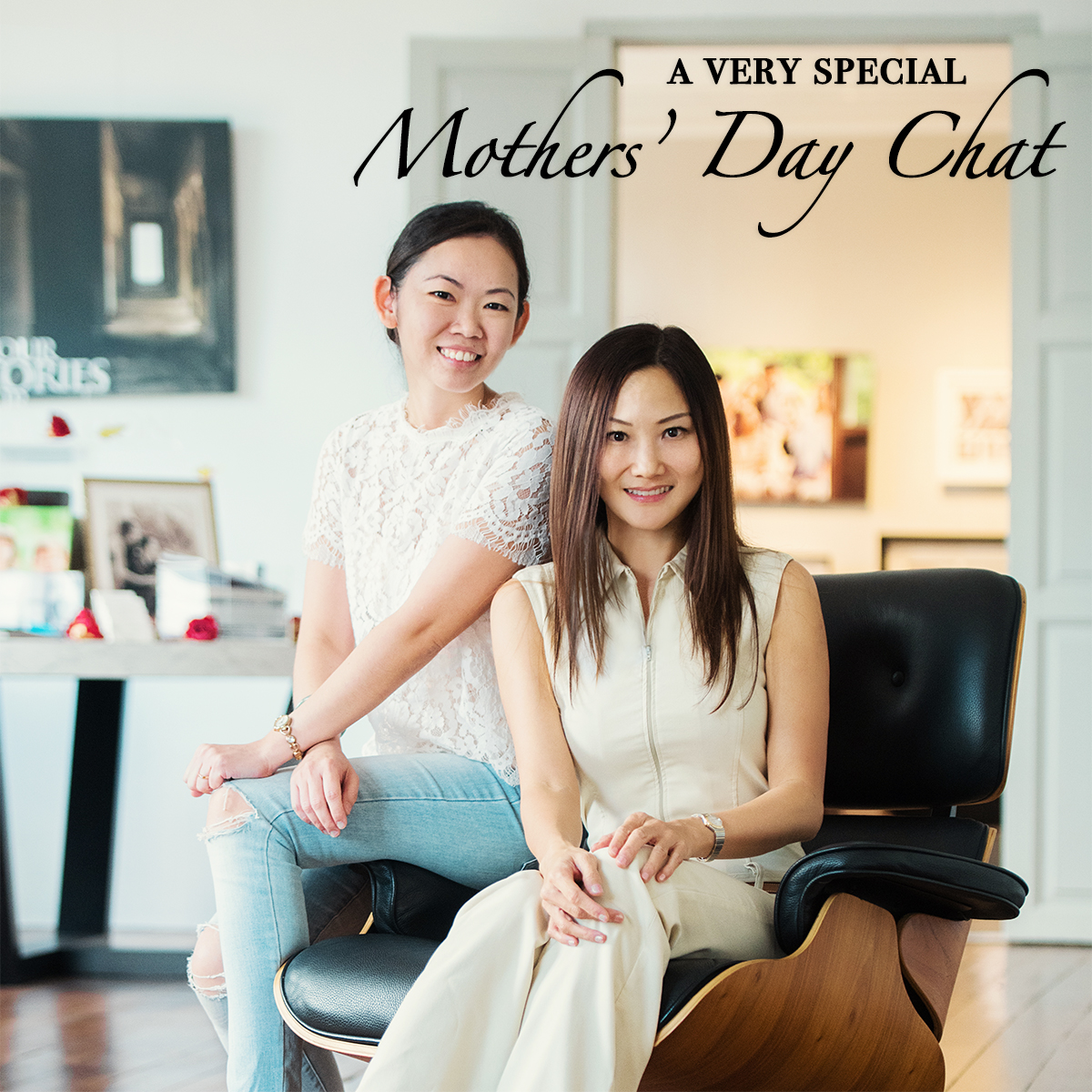 On Mother's Day, Motherhood and the maternal bonds that hold families together are honored. This year, we look at our 2 quintessential mother figures working at White Room Studio itself to find out more about the sacrifices they put in to balance between both family and work, as well as how being mothers (of both children and fur-kids) help in their photography work.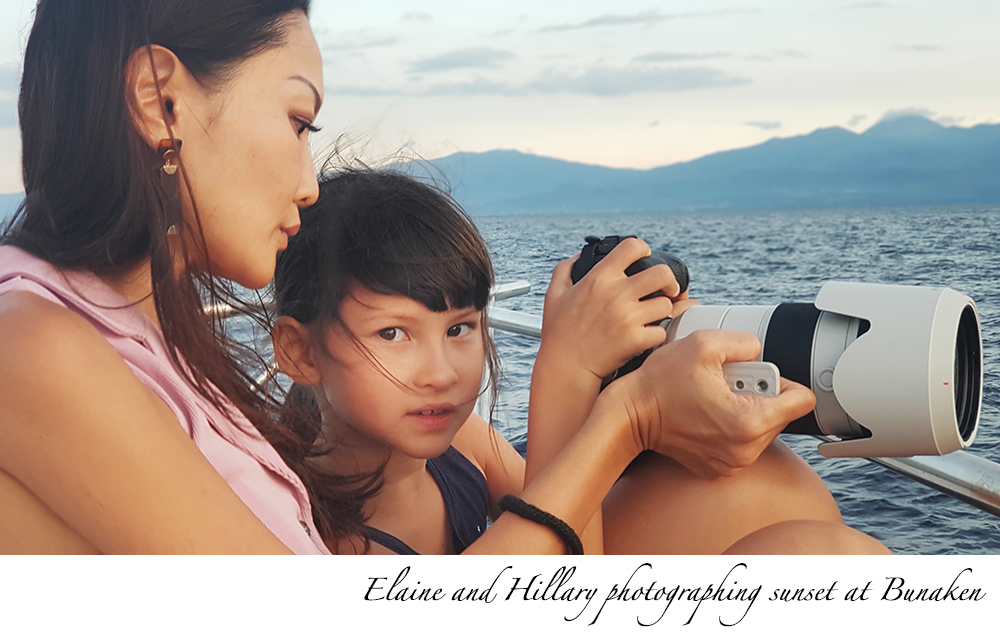 Elaine has been a mother for 8 years now, and she is inseparable from her little jewel of joy – Hillary. We speak to Elaine to find out how being a mother has affected her work at White Room Studio.
How do you juggle between work and motherhood?

I learned to be creative in time management, arranging my work schedules to coincide with my daughter's school hours. We also plan holidays in advance and discovered that holidays become so much more meaningful with creative goals in mind. For example, I've taught Hillary some photography basics, and our overseas trips sometimes centre around little photography projects. This kind of doubles-up the significance of holidays.
I'm extremely lucky to have the best team in the world doing good work in the studio, which allows me to to spend more time with my 8yo daughter Hillary. I do at times get those heart wrenching calls from her saying she "wants me right now" while I'm busy in the studio, and sometimes I wouldn't see her for 2 days straight due to work schedules and her early sleeping patterns. All the more, we enjoy the best hugs when we can!
How does being a fur-mom help in taking pet portraitures?
Having several dogs and a cat named Bailey in my life, I kind of get an understanding on what goes on in the minds of pets; sometimes just by looking at their eyes!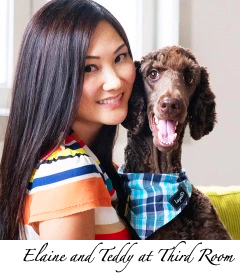 Dogs get it from the start if you like them or not, and they always respond in a positive manner not just to me but to all our photographers in White Room Studio.
Cats are trickier to understand if you've never owned one before! I learnt to let cats be, and handle them physically in a reassuring manner without risking getting scratched by an anxious cat in the new studio environment. A lot of the time, the camera follows the cat, you can't dictate to them where to sit and stay.
What photography tips does a mom have for other moms?
We have to remember that the time during a photo shoot is not the time to discipline or reprimand our children, no matter how you feel you have to!! For the best results in a photo shoot, it's good advice to withhold scolding just for a while, even if they are being very naughty. Promising them a reward for good behavior at the end of the shoot is a better approach. Also remember that you are being photographed as well, so positive, happy feelings will help to make the photos look warm and relaxed. Another thing I've so often heard from clients is how they were so worried that the photos wouldn't turn out nice as they felt their children didn't perform well during the shoot, and were pleasantly surprised that the photos spoke a different story! That's because our photographers know when and how to capture those spilt seconds of great shots even in the midst of chaos 🙂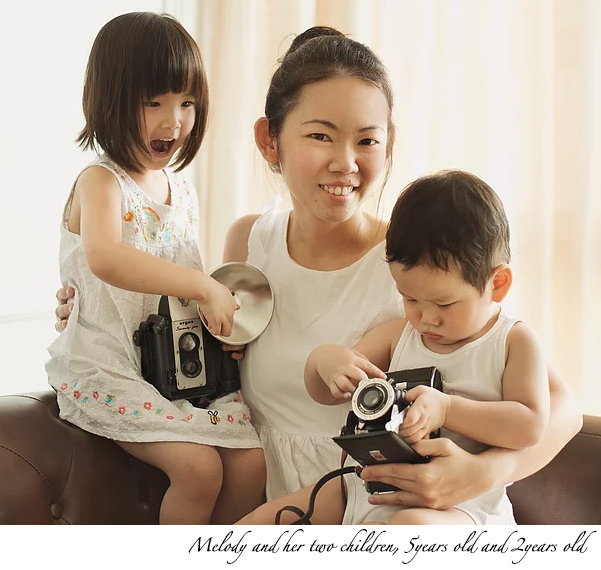 Melody is arguably the most senior photographer here after the studio's founders. But deep inside, she is still that young, effervescent mother who has been balancing between work and 2 kids for years – putting unlimited passion equally into both endeavors.
How do you juggle between work and motherhood?
They say it takes a village to raise a child, couldn't be more true. Im extremely lucky to have understanding co-workers and bosses whom had been most patient and accommodating to my needs- from needing to pump to special timing arrangement.
I cherish all time spent with my two kids and I try my best not to bring work home so I can give them my full attention when I see them.
My elder is especially interested in learning photography and hence we had been photographing her 2-year-old little brother together. I found out that it is so refreshing to view the world through the eyes of a 5-year-old.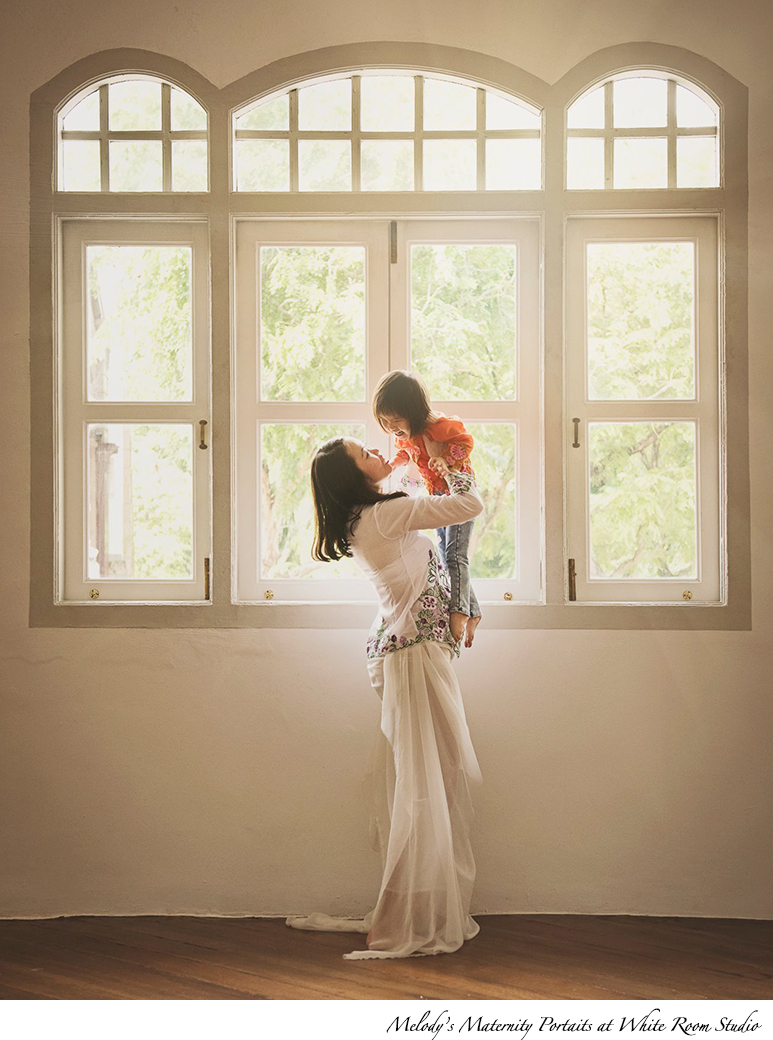 How does being a fur-mom help in taking pet portraitures?
I have had different pets throughout my childhood, from rabbits to chickens, in fact I'm right now in the mist of getting a Polish Chicken! Being a fur-mom teaches me patience and not being afraid to get dirty. I have learnt to be more sensitive to the moods of the fur-kids I'm photographing, knowing when to give them a small-break when needed or time for them to explore the studio to set them at ease.
What photography tips does a mom have for other moms?
To have fun! Often, moms are nervous about their kids not smiling for the camera or being 'all around the place', but I say let kids be kids! We can sing songs, be silly, dance around the place and these often produce the most natural and candid shots.
I tend not to ask for smiles, instead I always put on a goofy face, telling them 'not to smile', and these always results in big cheeky grins from the little kids.
Snacks and tiny gifts (like stickers or balloons) go a long way in making friends and they are what I always offer during my sessions.
I also like explaining what Im doing to the little ones, e.g. "This is a huge flashlight Im setting up" or enlisting their 'help' like "Could you help me kiss your baby brother?", this way they feel in control of the situation and needed. As such, they are a lot more happy to be photographed.

So there you have it – Here in White Room Studio, we have 2 mothers who understand intimately what is required to get that perfect mother-child shot. They care about children and really get them; and so they know exactly what is required to pull off that successful family or pet photography portraiture in our award-winning studio. If this is what you are looking for, contact us to find out more at: info@whiteroomstudio.com.sg.
Wishing all mommies out there a great Mother's Day!