FAMILY PORTRAITURE is traditionally viewed as the formal photograph of a family together, capturing their personalities with the use of effective lighting, backdrops and poses – in a professional photography studio. It is also about capturing sincere emotions and family relationships. Family portraits capture a perfect moment when you are with your loved ones, and they are treasured memories which can be viewed anytime when placed on a wall or mantelpiece.
A little history on portrait studios in Singapore
The first photographer studios in Singapore were helmed by Europeans, who provided their services to other European personnels and families in Singapore. In the early days, the art of photography was possessively regarded as a trade secret. People were not able to learn the trade without first being an apprentice.
By the 1910s, Singapore, with a population of almost 200,000, was one of the busiest ports in the world, and regarded as the most cosmopolitan city in Asia. Photography studios operated by Chinese locals in Singapore slowly edged out their colonial European counterparts by offering good quality services at relatively lower prices. This enabled people from all walks of life to possess family portraits, and portraits became accessible for all. The migrants and traders who came to Singapore in the early 90s typically used photographs to capture aspects of their lives – like what they wore, who they worked with.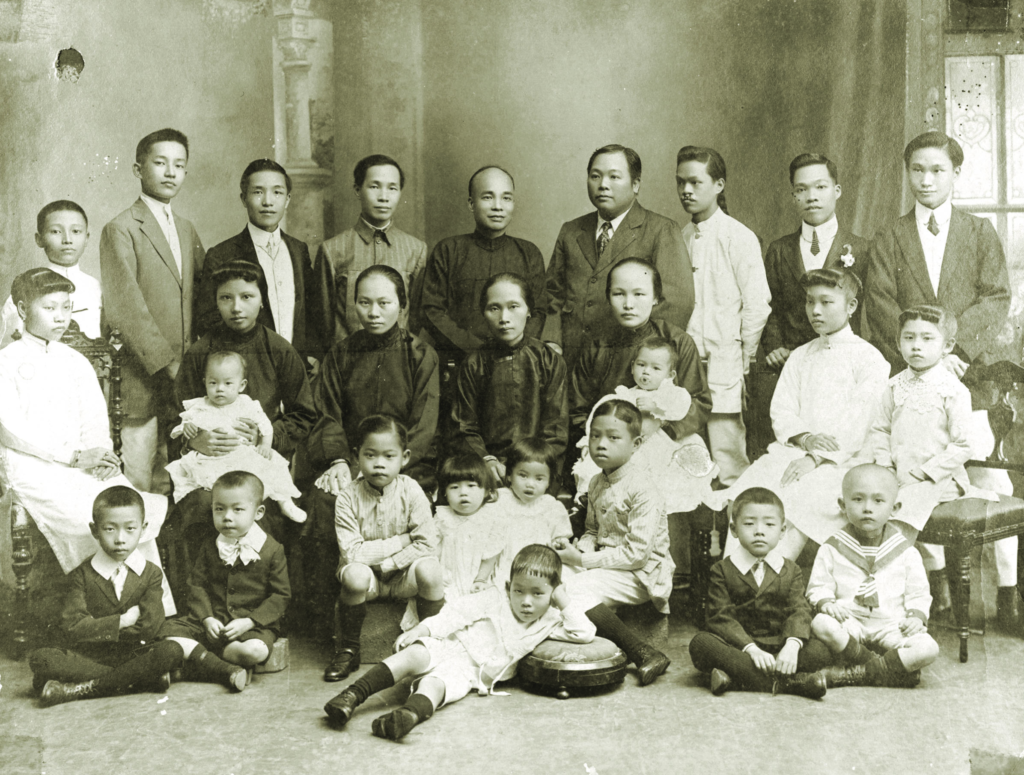 courtesy of National Archives of Singapore
As socio-economic conditions improved by the turn of the 20th century, the migrants started to bring their families to Singapore. As such, an increasing number of family studio portraits were taken, including more women and children. With affluence on the rise from the 1920s onwards, family portrait photography took on more diverse and important roles; documenting special occasions like weddings, newborn celebrations, festivals, funerals and commemorative events like school events and private organisations. In time, these precious photographs proved to be compelling snapshots of the lives of Singapore's inhabitants at different stages of the country's development.
Related: DAN YEO : IMPROVING LIVES WITH FAMILY PORTRAITS
Create positive vibes through a family photo shoot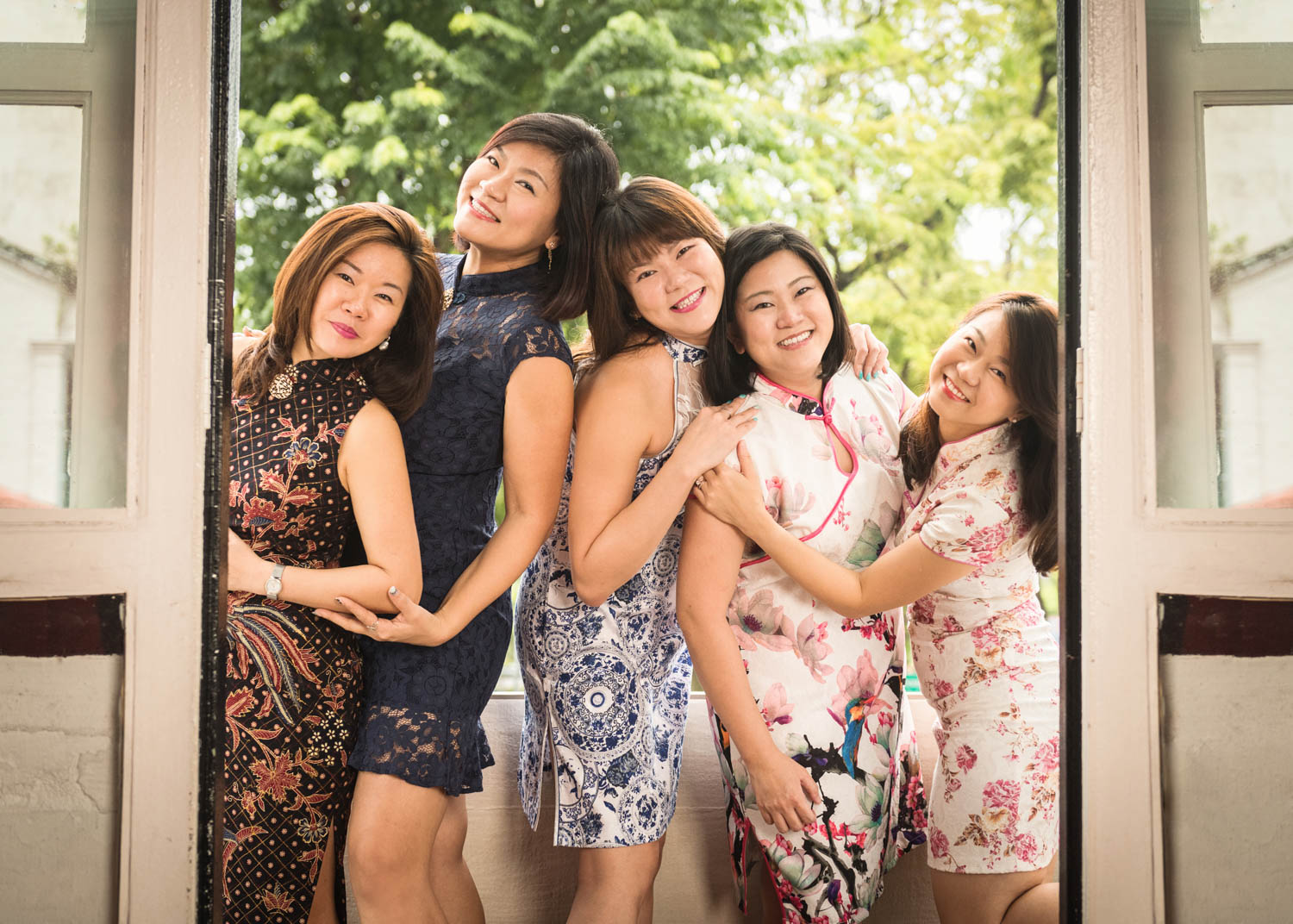 Today, family portraitures are popular as ever, especially here in Singapore, and here are the reasons why:
1) Memories are important! The captured images of those perfect moments with your loved ones will only become more valuable as time goes by; especially when family members live abroad, or when children grow up and move out. Preserve those memories now! The right photographer from the right studio can create precious portrait displays and family albums that can last for generations. Such exquisite works of art then become family heirlooms that can passed down from parent to child, which cannot be bought anywhere else! They turn a house into a real home, beautiful memories preserved!
2) A photo session is an awesome family bonding time! Family portraits can, and should be fun! For families looking for fun family experiences, a photography session can be a great bonding activity. Think of it as a gathering, a get-together in a beautiful studio!
3) Children can see themselves as a loved family member It is psychologically healthy for children to physically see your family as a unit, and to see themselves represented as a valued member of that unit – thereby building their self-esteem. By having family portraits hanging on your walls at home, your children grow up knowing that they belong and they are loved.
Why Chinese New Year is the best time to organise a family shoot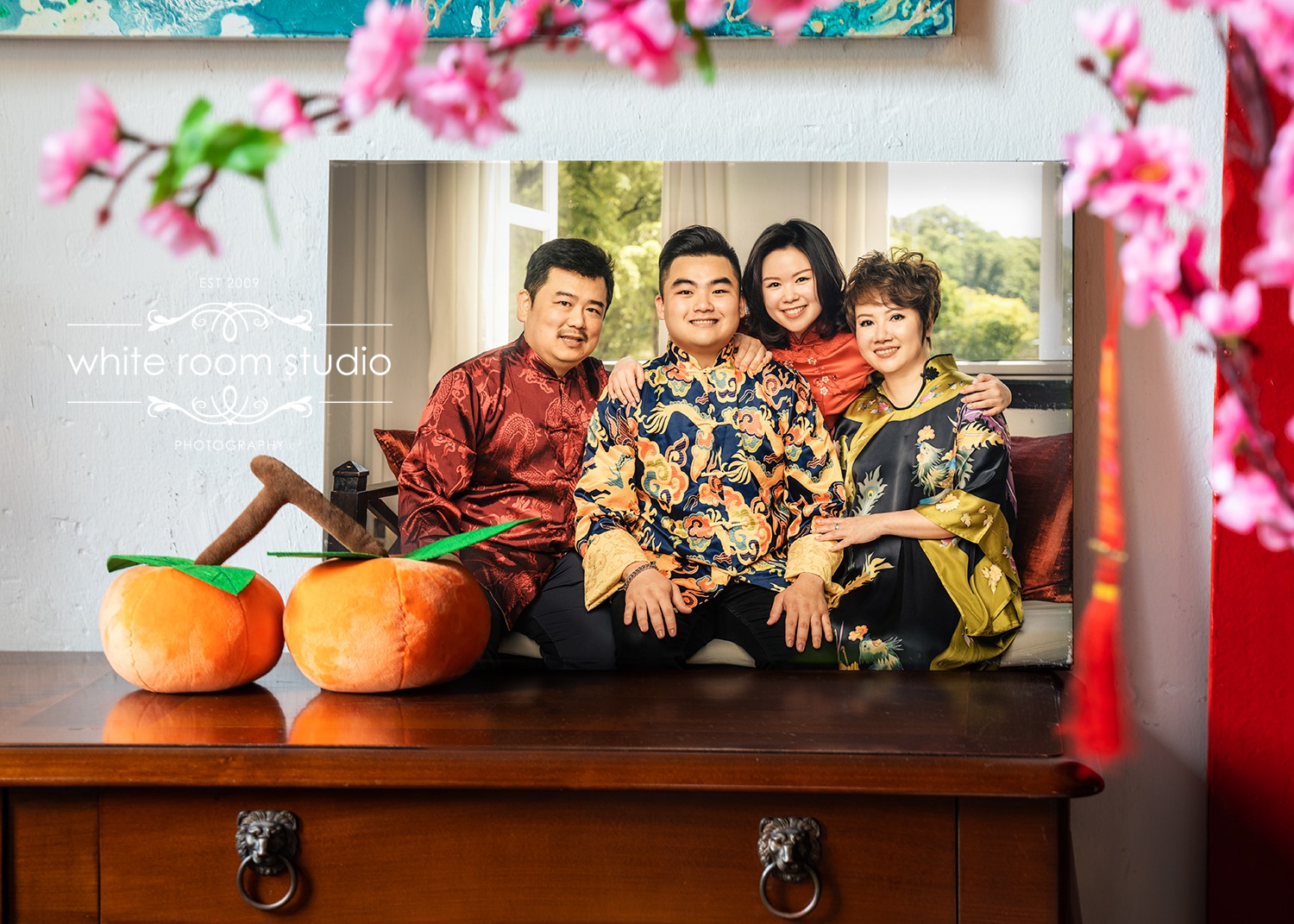 A popular saying goes: Harmony in the family leads to prosperity in all undertakings, which translates to peace in society and the nation.
Chinese Lunar New Year is one festival where families come together. Relatives who live abroad will generally make a trip back home for a reunion dinner, presenting the unique and ideal opportunity for families to take portraits at a studio with everyone present.
The anticipation, dressing-up, and the spirit of togetherness of three to four generations, gathering from all over; makes it such a fun pre-CNY activity. It is also part of Chinese traditional culture, a gesture of respecting the elderly whilst loving one's children and documenting growth.
In Conclusion
Early Chinese photo studios in Singapore offered an essential service to their clients : Individuals, families and friends could present themselves dressed in their best, and capture the special moments of their lives with the help of professional photographers and studios with the right equipment to deliver perfect and timeless photographic works of arts.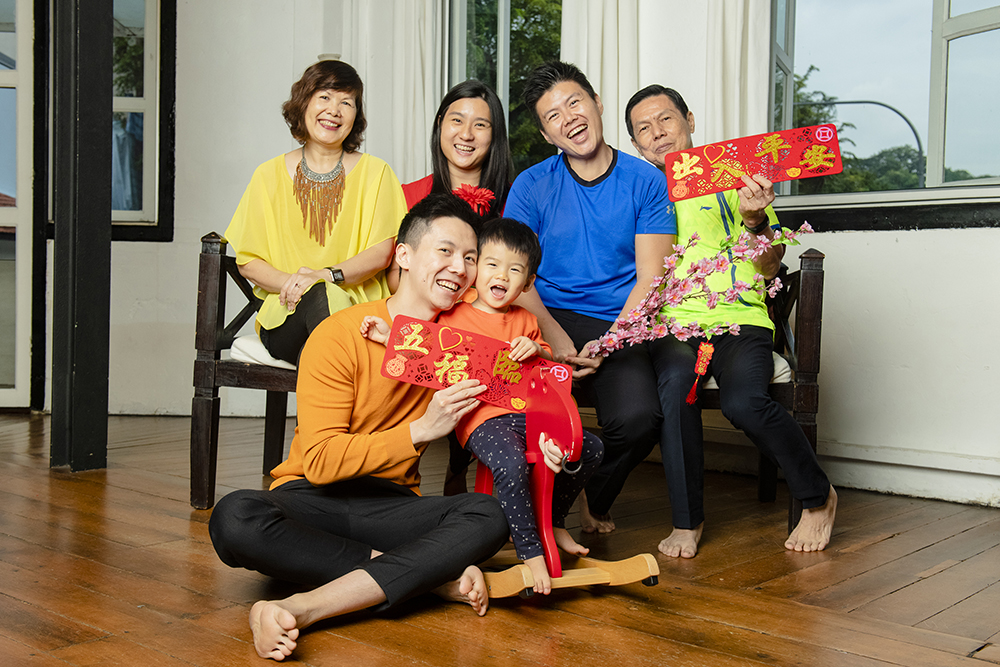 Today, the same services are still provided by well-known photography studios like White Room Studio to hundreds of families in Singapore. With a team of highly-experienced photographers equipped with the best software and equipment to digitally enhance and edit photographs, White Room Studio goes the extra mile to bring out the best version of every single individual. Additionally, it is also a one-stop shop for a vast range of collections and displays – from frames, canvas to exquisite coffee table books.
*check out the displays and collections available at White Room Studio here.