THE BEAUTIFUL SPACES OF WHITE ROOM STUDIO
W
hat if we told you that we have the perfect studio space for your family photoshoot? Look no further because we have what you are looking for!
Occupying two floors of a corner Peranakan Shophouse unit along River Valley Road, White Room Studio has gone through a few face-lifts but our most recent one is the best yet. After months of extensive studio renovation in 2020, we are excited to unveil the new spaces we have specially created for our clients!
Our studio is a hidden gem and located unassumingly above a famous coffee shop. As soon as you walk through the door and make your way up the stairs, a wave of fresh nostalgia will transport you back in time of treasured memories.
Check out our most recent video below for an experiential journey of our 2400 sq ft shophouse studio space. You will find something that will be perfect for your photography session!
To set us apart from other photography studios, we have created genuine concepts and themes that are rich in the cultural history of Singapore as well as with nature: Art Deco, Cool Studio, Nature and Greenery, Peranakan, Plush and Lux, Rustic, Classic European, and Seasonal Themes.
We had high expectations, especially browsing through the portfolio. White Room Studio didn't disappoint! Felicia was very patient and engaging, despite having to chase after my four kids. We love how the photos turned out and how they captured the moments. 5 stars! 

– Boon Hui & Family
ART DECO

Creatively using the use of space, our changing room doubles up into a gorgeous art deco inspired corner. The teal colored walls are well contrasted with muted gold panel imbues a slightly decadent feel. Perfect corner for Portrait and Glamour Photoshoots!
COOL STUDIO
We have various canvas studio backgrounds to choose from for a more contemporary and clean background. Great for professionals looking to refresh their Corporate/Linkedin photos.
NATURE AND GREENERY

Our studio's balcony overlooks into the greenery of Fort Canning allowing you to be close to nature yet sheltered in the comfort of our elegant abode.
PERANAKAN
Our Peranakan Corner is fitted with original Peranakan tiles and a beautiful coat of emerald green with gold paneling. The lighting fixture is also specially handpicked to suit the background and the warm light adds an instant cosy, homely and romantic atmosphere.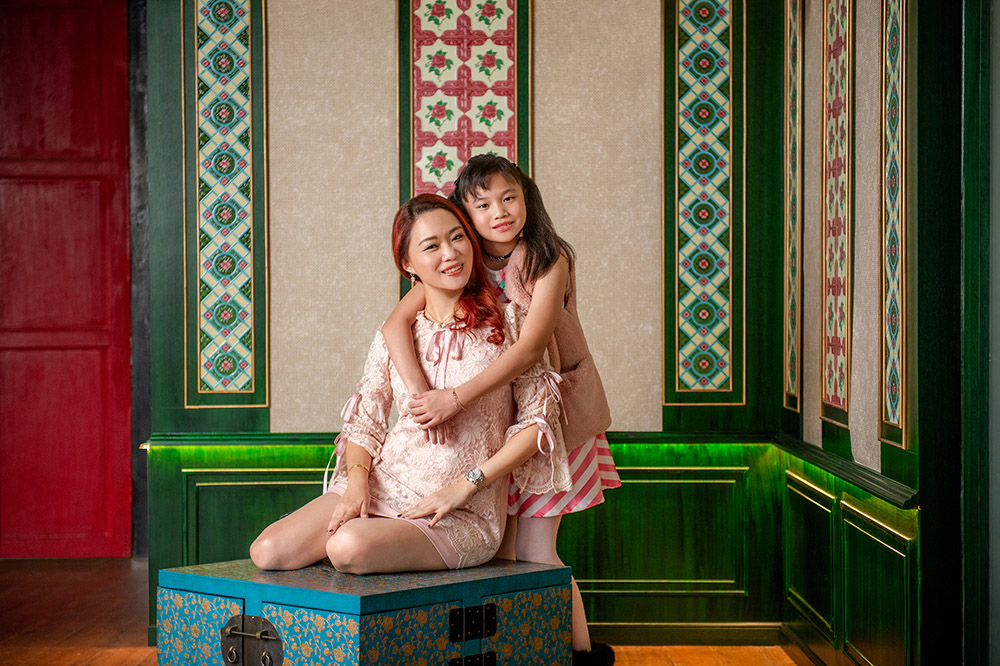 PLUSH AND LUX
If you're looking for something more bold, our red wall will add a plush and lux feel to your photographs.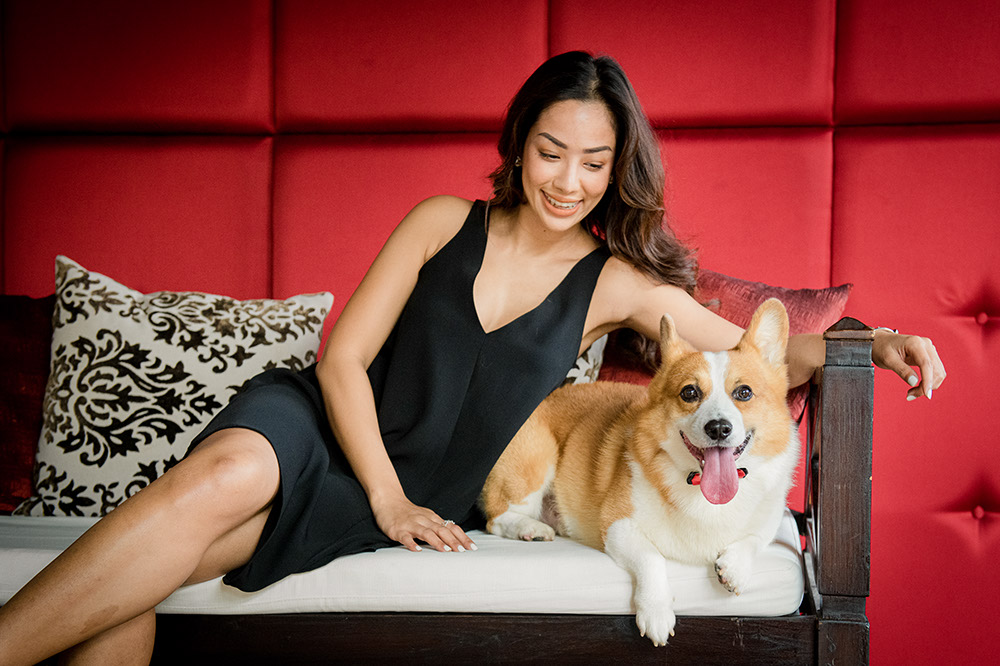 RUSTIC
We have also restored the original floorboards of the shop house to retain the rustic and natural look for those who prefer natural lighting and simplicity.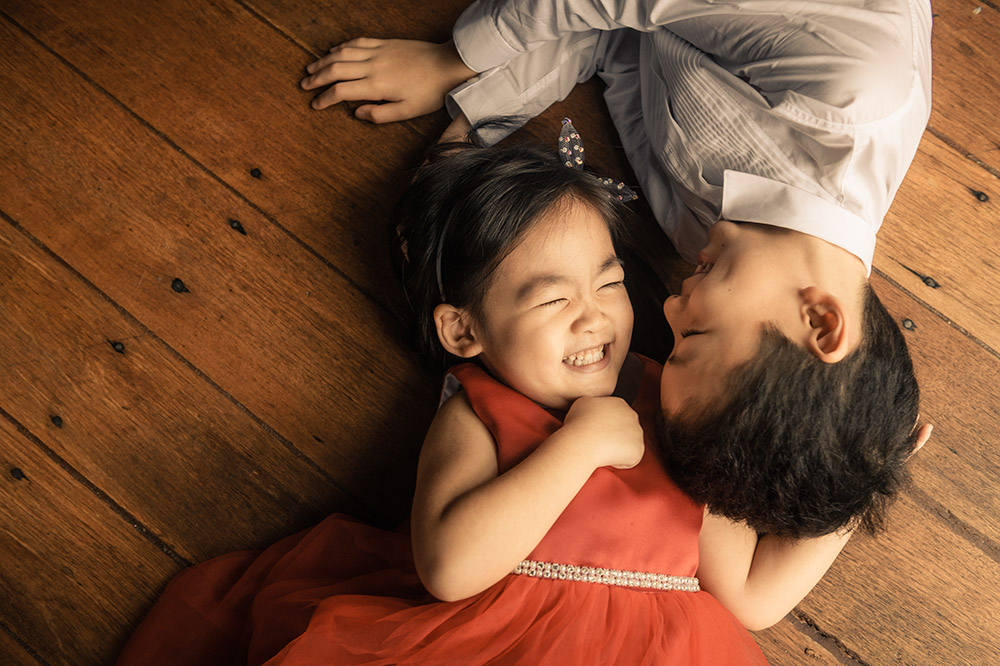 CLASSIC EUROPEAN

Moving on to the third floor which is also called "The Third Room Gallery", you will find a beautiful interior arch overlooking the black wooden staircase landing of the French Classic area. The plain white walls are decorated with graceful full-height French-style wainscoting. The finished look is sufficiently formal for photographing families and individuals in a classic setting, yet intimate and homely enough for elderly and young to relax and be at their natural best during a shoot.
On the other side of the third floor, the natural sunlight floods into our gallery space through the curved row of our grand colonial window; portraits taken here hardly need more than a fill flash to create the required mood.
SEASONAL THEMES
We make holiday seasons extra special by curating and installing tasteful decorations to add a cheerful and festive feel to your family photographs. Our most recent Chinese New Year installation involved suspending rainbow coloured lanterns from our ceiling!
With all our furniture specifically curated to be consistent with the heritage character of the architecture, it is indeed a dream come true for our boutique studio to be the perfect stage to capture special moments and everlasting memories and we welcome you and your family to the beautiful spaces of White Room Studio!
PACKAGE DETAILS
Our Family Studio Package starts from $390 for up to 4 pax ($20/extra pax) and includes 1.5 hours of amazing fun and laughter in White Room Studio! Highly recommended to prepare 3 outfits changes, including a dressy outfit like suits for men and elegant dress for ladies and other more light coloured, relaxed outfits for casual family portraits! Bring along any other props you may like for the shoot to personalize the shoot the way you want it 🙂