Can a professional headshot make or break your next job opportunity? How important is it to have a photo on your CV?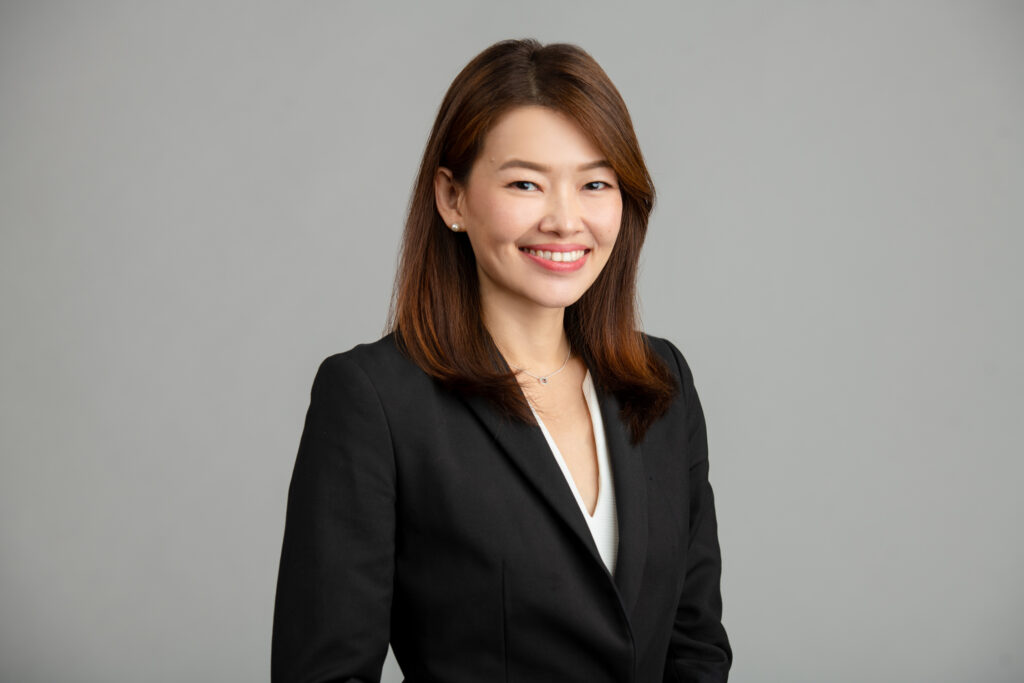 Pictured: Samantha Ding, Kerry Consulting
Whether you are a fresh graduate looking for an entry level role or an experienced professional making a career switch, we want to help you! The White Room Studio team has worked with clients in every industry from aviation to recruitment – now we get to share their expertise with you.
To find out more about how jobseekers can present themselves and network successfully, we spoke to Samantha Ding, Associate Director – Technology Practice at Kerry Consulting, a leading Executive Search & Selection firm in Singapore.
Samantha has worked with established international search firms, leading Asia Pacific assignments in the Banking & Financial Services, Retail, FMCG, Hospitality, Healthcare and Life Sciences industries.
Read on for the full interview below:
1. Having been in the recruitment industry for over 10 years, can you give us some tips about how a potential candidate can create a good first impression?
Research has shown that people formulate their view of you in the first 20 seconds. As soon as you walk into the room, you are first being assessed based on how you present yourself.
Grooming – An interview is also a form of networking, so your physical appearance plays a big part in making a good impression. Dress up based on the industry and the role you're applying for.
Regardless if it's casual or formal, do make sure your outfit is well-pressed and tidy. Hair should be neat, cleanly shaved for men, or light makeup for ladies will be good. Apart from looking professional, you also demonstrate to potential employers that you've put effort in the meeting and take the interview seriously.
Come prepared – Come with a list of informed questions, or relevant topics to ask your interviewer. An interview is a two-way street: you want to be engaged in a relaxed, comfortable conversation with the other party. You don't want to sound too rehearsed either, so just be yourself!
It also helps to do your homework on the company – this shows that you have a firm grasp on its business and understand their challenges.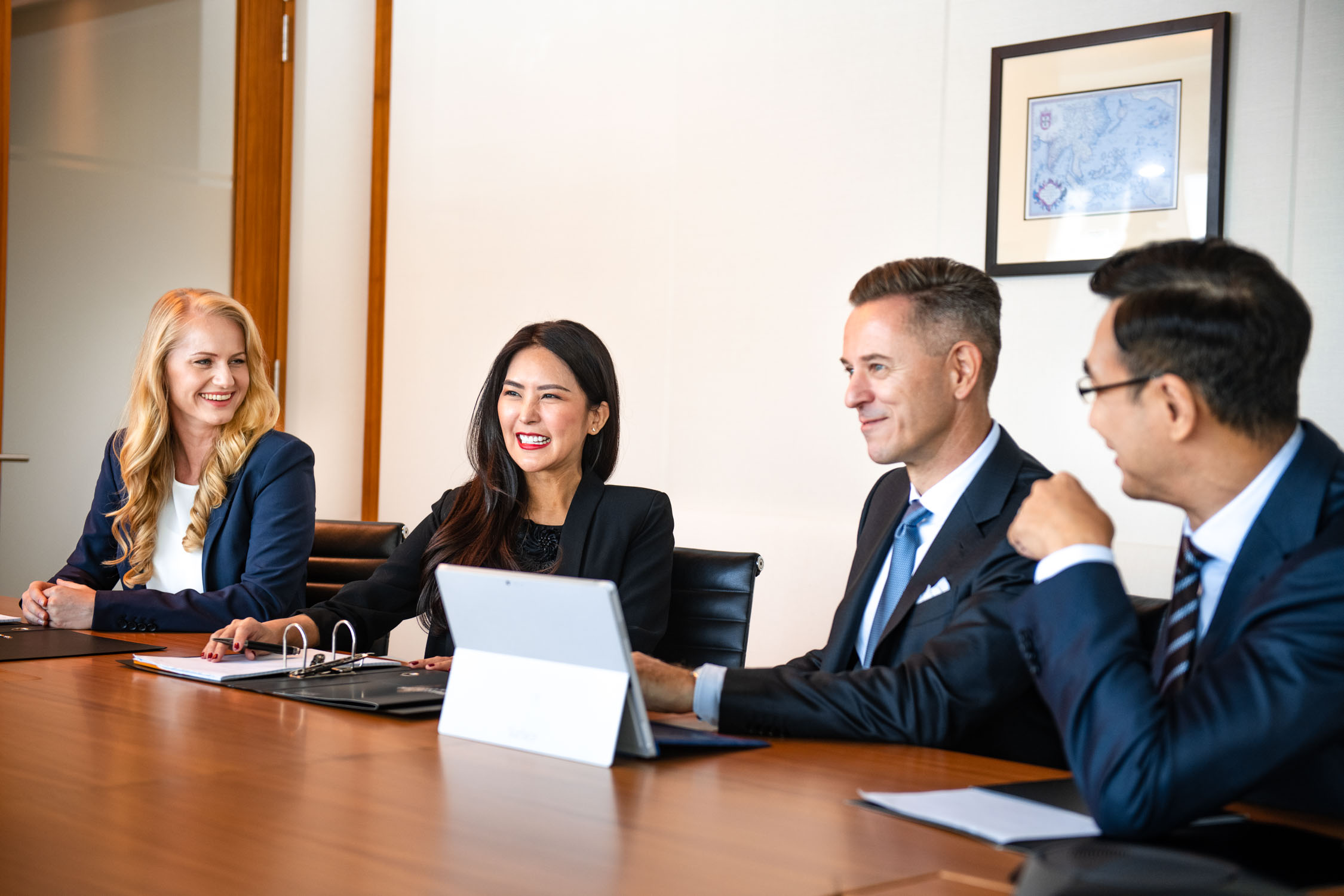 Pictured: Kerry Consulting professionals engaging in a team discussion
2. How important is it to have a professional headshot of yourself on networking sites like LinkedIn?
In this day and age, we connect with people professionally more online than offline. Our profile page on networking sites like LinkedIn is essentially our "name card", an important personal branding tool. A well-taken headshot is undeniably essential to showcase our personality while building trust and confidence with our potential clients and candidates.
Pictured: At White Room Studio, you can explore a variety of corporate headshots and backgrounds.
3. In the current age of online networking via Zoom calls and video conferences, how can a potential candidate stand out from the crowd and attract recruiters? 
Impactful headlines with a professional headshot on LinkedIn always catch my attention much better than a generic title with no profile photo or a selfie. A great headshot that shows your personality and confidence will definitely make a positive impression and set you apart from the rest.
Pictured: Headshots come in all sizes. You can also opt for professional 3/4 headshots to capture more of your style and personality.
4. Is it a must for potential candidates to include a professional headshot on their resume/CV? 
It is not necessary to include a photo. However, you just need to have a good headshot on professional networking sites like LinkedIn. Most recruiters and headhunters often use LinkedIn to search and select potential candidates, so don't underestimate the importance of having a well-established LinkedIn profile!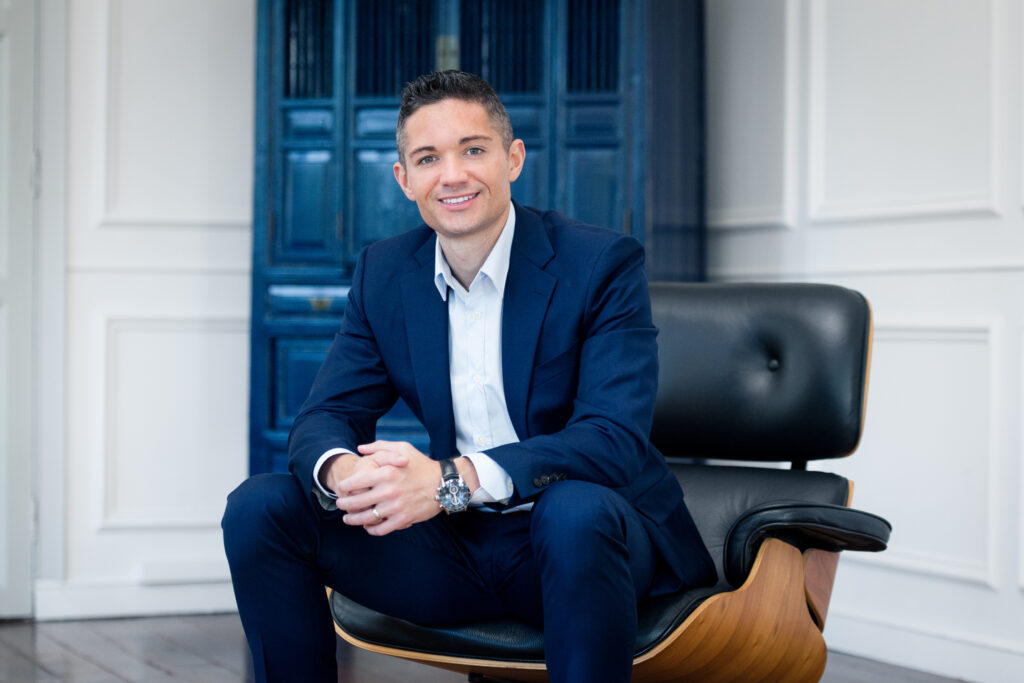 Pictured: Our studio also has office essentials to help you elevate your corporate presence in your headshot.
So put your best face forward and take your headshots today – more details below!
PACKAGE DETAILS
Our Corporate Portraiture Package is priced at $390 for 1 pax and it includes 2 outfits photographed and 2 backdrops of your choice!
You will enjoy 30 minutes of artistic photography in our two-storey shophouse studio. From a selection of corporate headshots, half-body and full body shots, you will receive 3 retouched soft copies ideal for LinkedIn, CV, or your website!
Personalised hairstyling and makeup services are also available if you require them. At White Room Studio, we also have a fully equipped changing room with a garment steamer, plus a spacious executive guest lounge and pantry for you to get ready before your shoot!
If you wish, we recommend that you bring along any props that may highlight your profession and expertise.
Send us a message via the form below and we'll get back to you shortly!