In the heart of 219 River Valley Road, the passage of time is not merely marked by the ticking of the clock or the turning of the seasons. Within these walls, memories have been etched, emotions have been captured, and generations have woven their stories into the very fabric of the space.
Once a residential haven above a bar named the "Golden Maid Bar," as if echoing tales of laughter and camaraderie from the early '80s, this space has evolved into more than just rooms and corridors.
Now, as we stand on the threshold of the past 14 years, it's time to listen to what this space itself has to share about its journey through countless family portraits and the intricate dance of emotions that have graced its existence.
In the quiet heart of these four walls, where time is captured in fleeting moments and emotions are crystallised in pixels, I stand witness to life's intricate dance. For fourteen years, I have been more than just a photography studio; I've been a keeper of stories, a vessel of memories, and a silent companion on journeys of the heart.
From the very beginning, I've embraced the nervous excitement that fills the air as families step through my doors. Couples holding hands, children with eyes wide like saucers, and parents with a mix of anticipation and nostalgia. Each step echoing with the footprints of generations that have walked this path before them.
The light that streams through my windows is not just illumination; it's a metaphor for the light that families bring into each other's lives. It's in the laughter that rings out during those candid moments, the stolen glances between grandparents who've witnessed the world's changes, and the pride in the eyes of parents as they see their legacy unfolding before them.
In these fourteen years, I've been a silent observer of the tapestry of life. I've seen newborns held gently in the cradle of their parents' arms, their innocence a reminder of the beauty that resides in beginnings. I've seen young children with boundless curiosity, their energy filling the room like an unstoppable force of nature.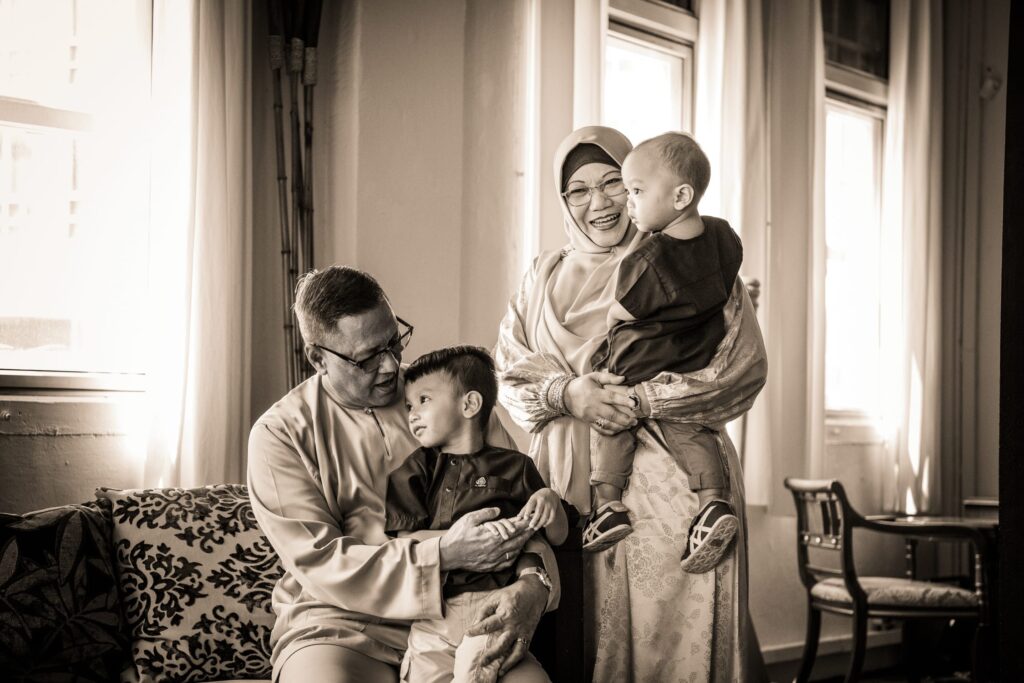 But it's the multi-generational gatherings that have etched the most poignant memories onto my walls. The wisdom in the eyes of grandparents, who have weathered storms and carried the weight of time on their shoulders, as they watch their children and grandchildren with a mixture of love and pride. These moments are a testament to the enduring power of family bonds, a reminder that love transcends generations.
Ronnie and Josephine recreate their first couple portrait together, five decades later. Credit: White Room Studio
My parents got married in 1964. They were married for 58 years with 3 children. 6 grandchildren in total. My dad is a shy person so it's very rare to see him smiling or laughing in photos.. These will be treasured memories. Thank you White Room Studio!" — Veronica Lim

Through countless sessions, I've learned that a photograph is more than a frozen frame; it's a doorway to cherished memories. It's the laughter that rings in the silence, the touch that lingers in the air, and the stories that echo long after the moment has passed. I've seen tears well up in the eyes of parents as they hold a photograph of their child, now grown, and I've witnessed the bittersweet beauty of remembering those who have departed through the photographs they've left behind.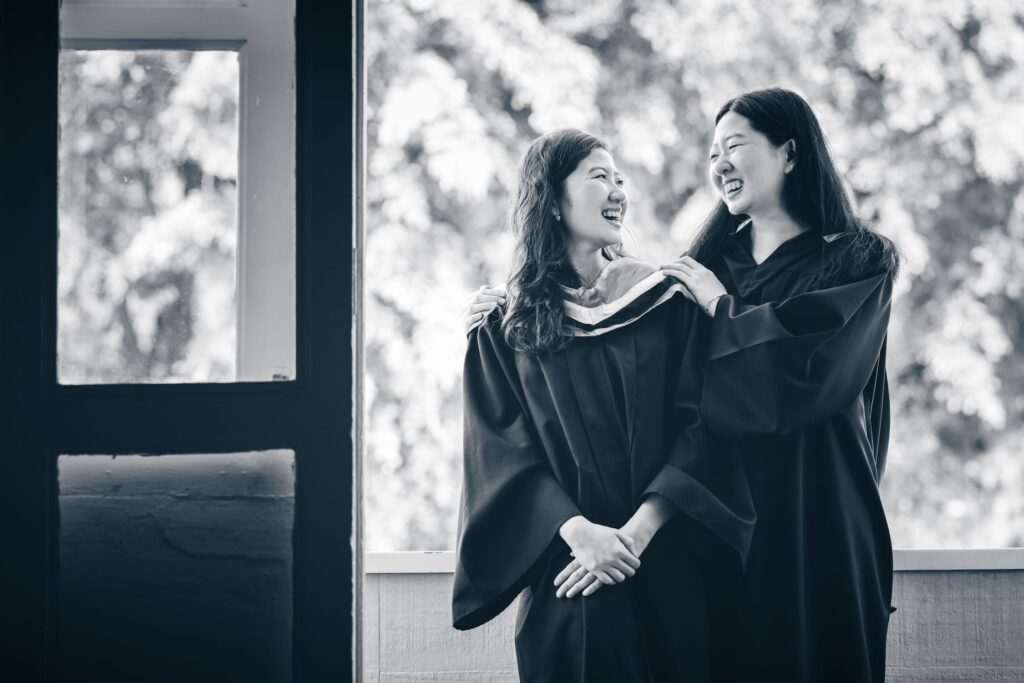 Life flows through my walls like a river, carrying with it joy and sorrow, laughter and tears, beginnings and farewells. And as I stand here, a sentinel of moments, I'm reminded that life's richness lies not only in the big events but also in the everyday connections that weave the fabric of our existence.
So, as I look back on these fourteen years, I embrace the privilege of being more than just a studio; I'm a vessel of emotions, a repository of love, and a mirror reflecting the beauty of life. I've learned that each photograph is a brushstroke on the canvas of our shared human experience, a testament to the enduring power of love, and a reminder that in the end, it's the connections we make that truly define us.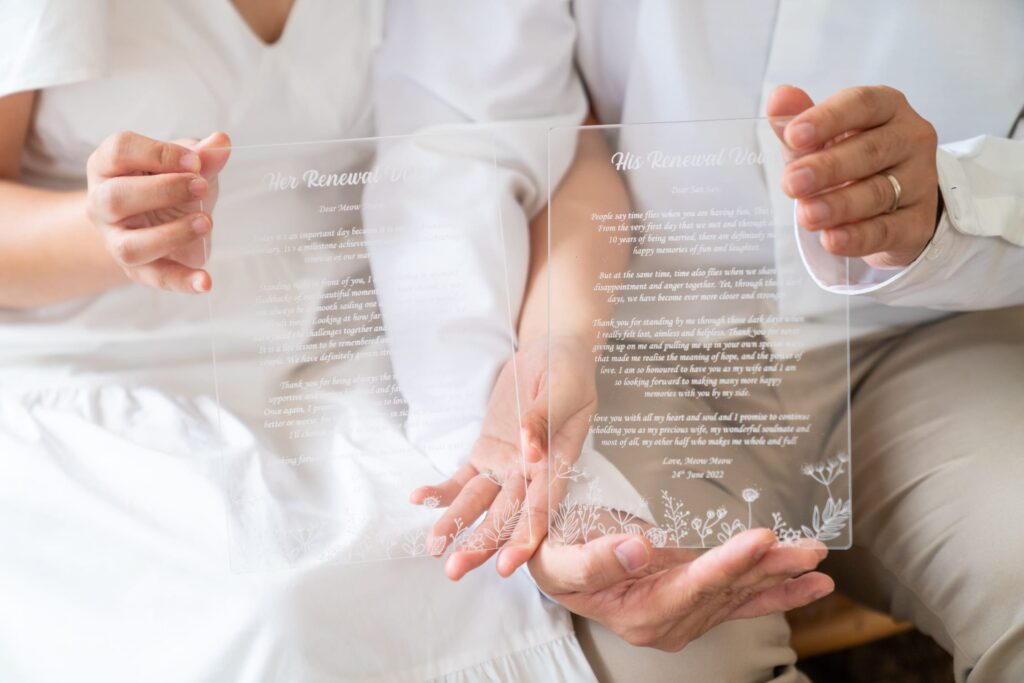 Melvin and Hwee San decided to renew their vows during their family photoshoot at White Room Studio, commemorating their ten year anniversary.