We have seen madly in love couples, cute looking couple, fun couples and happy couples. But what we haven't had for awhile was a funny kind of couple. Enter the Kleinmans. Jean knew what to say and when to say things to make Rachel laugh. She glows not only because their baby is coming, but because of the way her hubby makes her laugh.
Needless to say, they were a natural at smiling and playing around. Elaine & Rachel clicked really well and came in with all the jokes too, making the air light and cheery!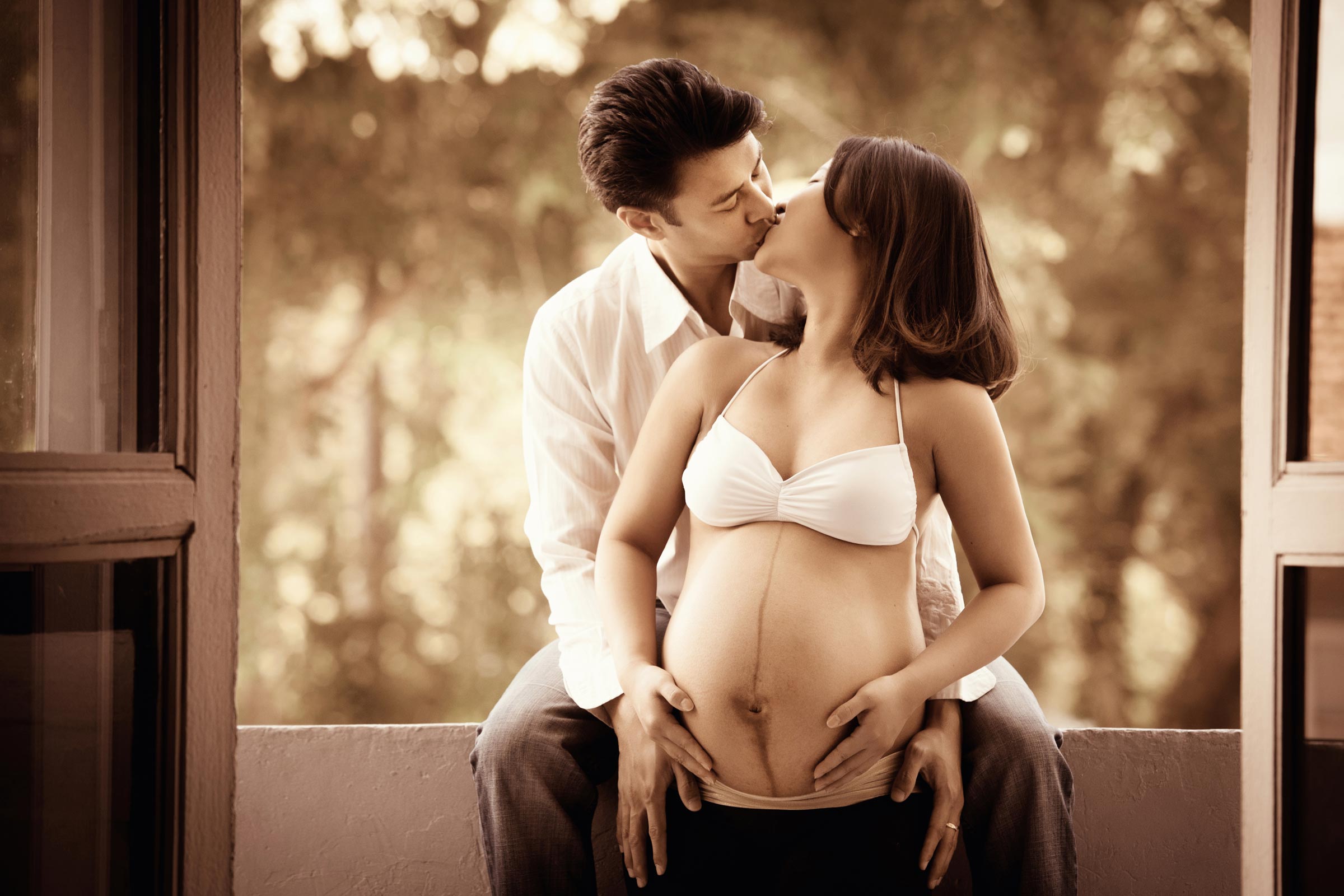 When its time for the semi nude shots, Rachel wasn't one to shy away. Even with two cameras, the air was still light with our playfulness. Tilting up the chin, slightly adjusting the hair and some posing guidance, there we have a sweet maternity photo!
Jean couldn't help but bring amusement into the picture. It made us all break up into laughter! Our favorite photo of the shoot? This one! Because not only was it shining with playfulness, it showed lightheartedness & love.
Related: HOT TIPS ON HOW TO TAKE MATERNITY PHOTOS AT HOME