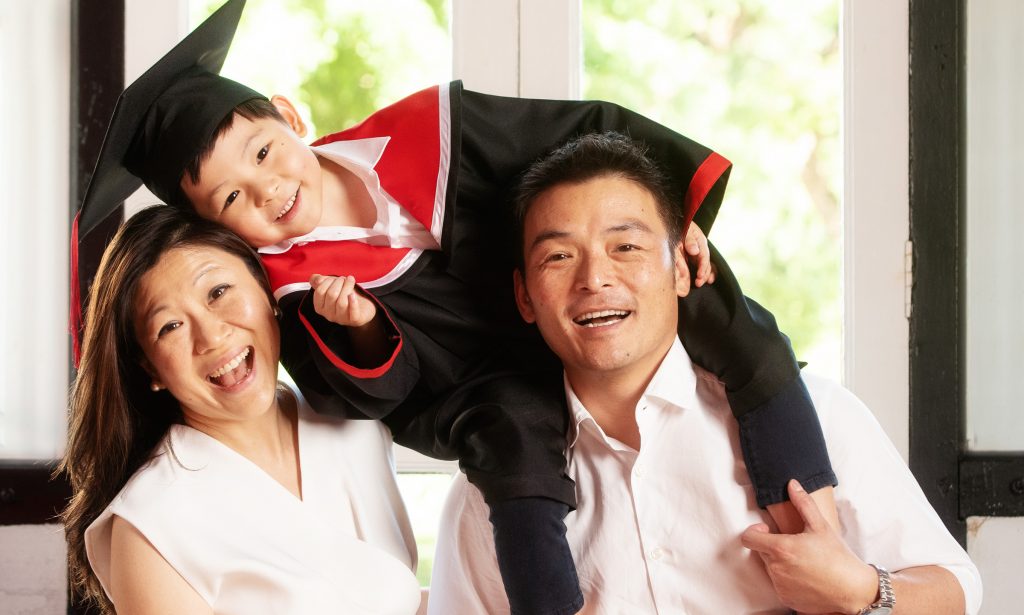 You simply can't beat the cuteness of 6-year-old kindergarten kids in adorable K2 graduation gowns! As you know, K2 graduation ceremonies and celebrations across Singapore has either been cancelled or hugely scaled down due to covid regulations, and in these strange times, what better way to make this occasion more meaningful than a K2 kindergarten graduation photoshoot at White Room Studio? We are specialized in photographing families and kids, and have done so for over 13 years in Singapore!
Celebrating Your Child's Milestone
It's a trend that is fast gaining popularity in Singapore these couple of months. Aside from the excitement of going to primary school, many parents and kindergarten school kids feel pretty nostalgic to have to leave their preschool where they had grown from 3 years old to 6 years old.
K2 kindergarten children of 2020 are not able to celebrate their graduation with the usual flair this year, but hey! Don't let that stop your child from celebrating the culmination of 4 years of kindergarten! Experience the joy and excitement in style with a studio photoshoot in Singapore's finest photography studio, White Room Studio!
Many families even thought of the great idea of organizing back-to-back K2 graduation photoshoots at White Room Studio with the family of their child's best friend. Enjoying the best of both worlds, you get to have family portraits taken with the graduation gown, as well as have the BFFs photographed together. That's right, what's cuter than a kid in cute K2 graduation gowns, is 2 or more graduates!
Whilst celebrating your child's K2 kindergarten graduation with an amazing photoshoot experience, why not also take family portraits without the graduation gown? For half the session, a different kind of relaxed & natural family portraits will be taken as well.
Voted Best in Singapore by Tatler for 6 years running, expect nothing but the best at White Room Studio! A fun-filled K2 Kindergarten Graduation photoshoot awaits in our natural light colonial shophouse. Located at River Valley, each photography session is personally tailored to your family's dynamics, and what's consistent are candid & natural photographs as well as timeless studio photographs. All sessions starts from S$490 and kindergarten graduation gowns are provided complimentary. Send us a message for a chat! 😊

Call 62357037, Whatsapp 87696003 or email enquiry@whiteroomstudio.com.sg to find out more! 😊