Christmas is finally here at White Room Studio!
Capture breathtaking newborn Christmas photos in our studio's natural light balcony!
Nestled in a rustic Peranakan shophouse at River Valley and overlooking the lush greenery of Fort Canning Park, this is the perfect place to experience the magic of a Christmas photoshoot here in Singapore!
Walk through our classical arch and along our European-inspired hall with natural light streaming in through the tall elegant windows, and look picture perfect in your family Christmas photos.
Whether you have young kids or big generational family groups, White Room Studio is the ideal place to spend Christmas with your loved ones.
Read on to find out how we bring the spirit of Christmas to you, right in our signature 2-storey studio!
To read this blog in Chinese, go to 邀您来新加坡White Room Studio欢庆圣诞节!
Experience Christmas Family Fun Together with a Christmas Photoshoot!
We are all about capturing that warmth and joy you share as a family!
Both adults and kids can also expect lots of laughter and loving fun during a Christmas family photoshoot, while exploring our 2400 sqft studio during this special holiday season!
Some families prefer to have Christmas photos as warm greeting cards for their loved ones in Singapore and abroad. Do let our studio professionals create these unforgettable portraits during this festive season for you.
As there are no lack of creative angles in our studio, you can be sure that our highly skilled photographers will be able to take you through this creative journey of photoshoot and curate the best photos for your family.
You will be able to receive your Christmas pictures in high quality resolution, ready to be printed out as cards, or simply send them across digitally! What's more, we have plenty of beautifully-themed props and decor for your kids to photograph with!
Check out these lovely family Christmas photos below to get inspired!
Bring Home More Than Just Christmas Family Photos From Your Christmas Photoshoot!
As an award-winning photography studio, we take great care with each photograph we create, giving you the best portraiture experience you can find in Singapore. Hear what our clients have to say about us here!
Our magical and festive Christmas theme will transport you to a different world just like a fairytale, with you and your family as the focus.
Our studio's interior design offers the holiday glamour and grandeur you have been looking for, a dramatic getaway from the usual cityscape!
Both kids and adults really love our Scandinavian-influenced props and furniture at White Room Studio, which takes inspiration from the best Christmas settings around the world!
"We had our mother and daughter Christmas family photoshoot with White Room Studio and they did not disappoint! We had a great time during our session in their very spacious and well-lighted studio. There were no fancy props… just a beautiful Christmas tree and a quaint ambience, and these were enough for our photographer to create meaningful Christmas memorabilia we will truly cherish for a lifetime. All the photos presented to us were really a result of a craft perfected by White Room Studio. I think a White Room Studio photoshoot will now be a part of our Christmas tradition!"

– Nanette Arboleda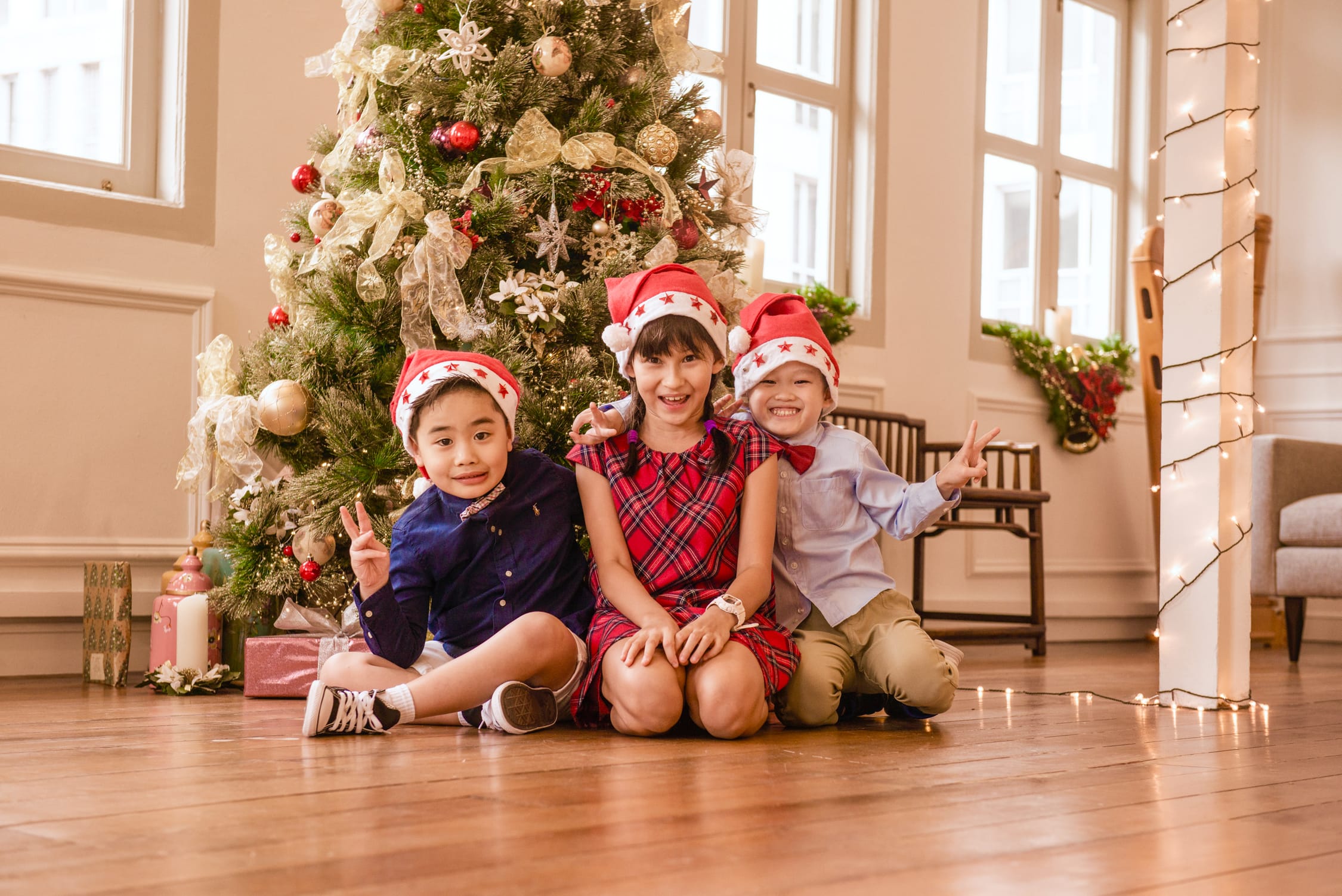 During your Christmas family photoshoot, we will also capture many other precious candid moments that will always put a smile on your face.
You are also welcome to enjoy our cosy guest lounge, with an attached pantry well stocked with refreshments. Feel free to let our team know if you need anything during your shoot and we'll be happy to help!
You can bring home fine-art portraits that are truly timeless and perfect reminders of your family's love – the ultimate Christmas gift ever!
Or discover our complete product catalog – canvases, coffee table books, frames, and many more.
Ready to book your Christmas family photoshoot today? More details below!
The White Room Experience
Taking a photo is not merely clicking on the shutter. For us, it is designing a photography experience meant to capture the best version of you and your loved ones. Have look at the White Room Experience below:
White Room Studio Christmas Photoshoot Details

Our package includes 1.5 hours of portraiture, for 4 pax ($20/extra pax). We recommend bringing 2 outfits (1 formal, 1 casual) to photograph in.
For more advice on what to wear and how to prepare, see our Family Portraiture Lookbook here.
If you'd like to have a personalised makeover session before your shoot, book a 1-hour private makeup & hair session ($150/pax) with our professional makeup artist who has been with White Room Studio for almost 10 years, in the comforts of our brand new vanity room!
Download our Rate Card: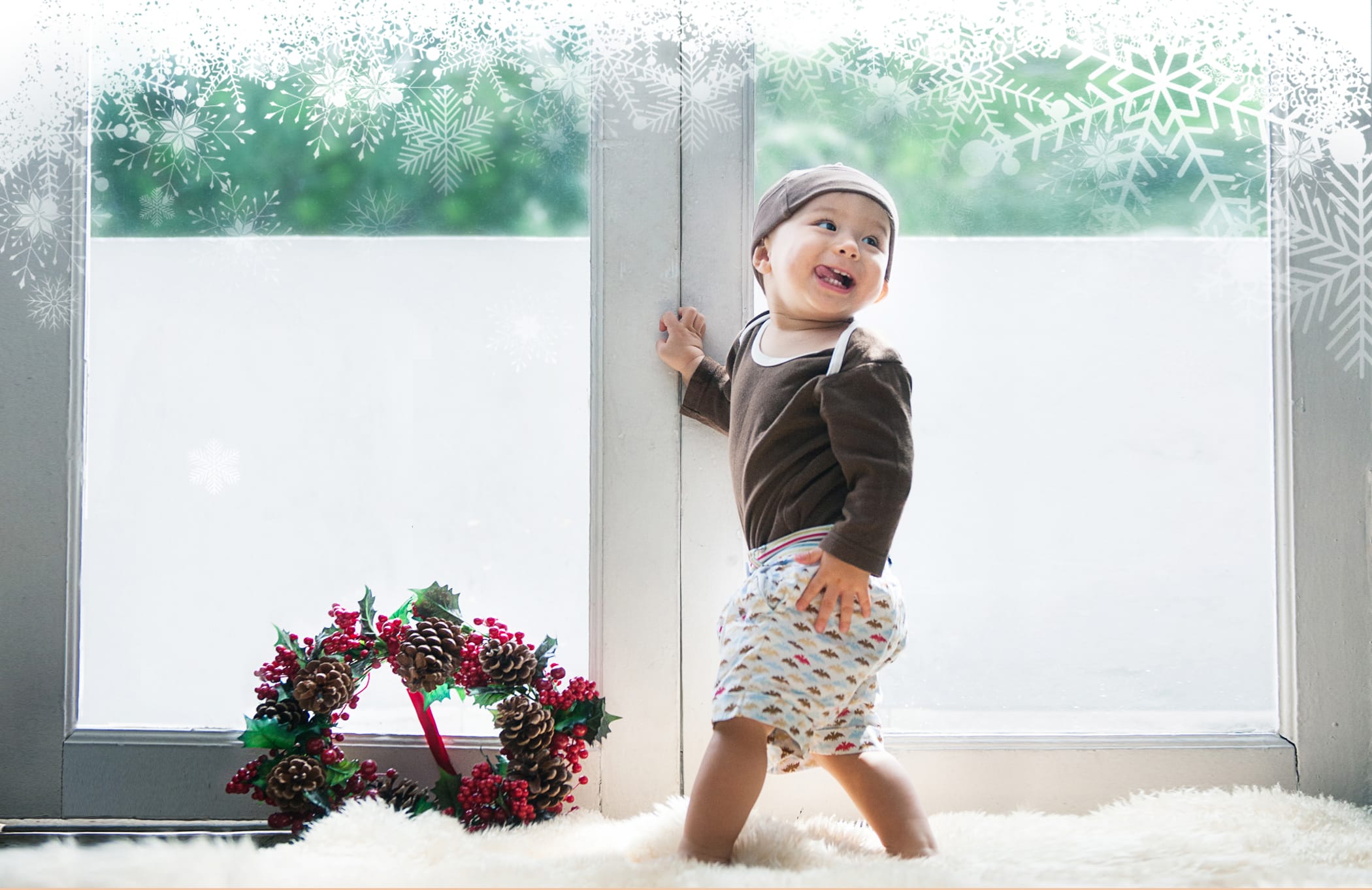 Contact us to book your shoot:
"Our Christmas family photoshoot at White Room Studio was super fun. We enjoyed it a lot, especially our little princess! She loved playing with her brothers and the family photos turned out magnificent. Thank you so much for the wonderful experience. We're definitely coming back for our family photoshoot for the third time… Highly recommended!"

– Joann Proulx and family