White Room Studio has partnered with EdgeProp, a top property news portal for buyers, investors, home-seekers, and professionals in the real estate industry.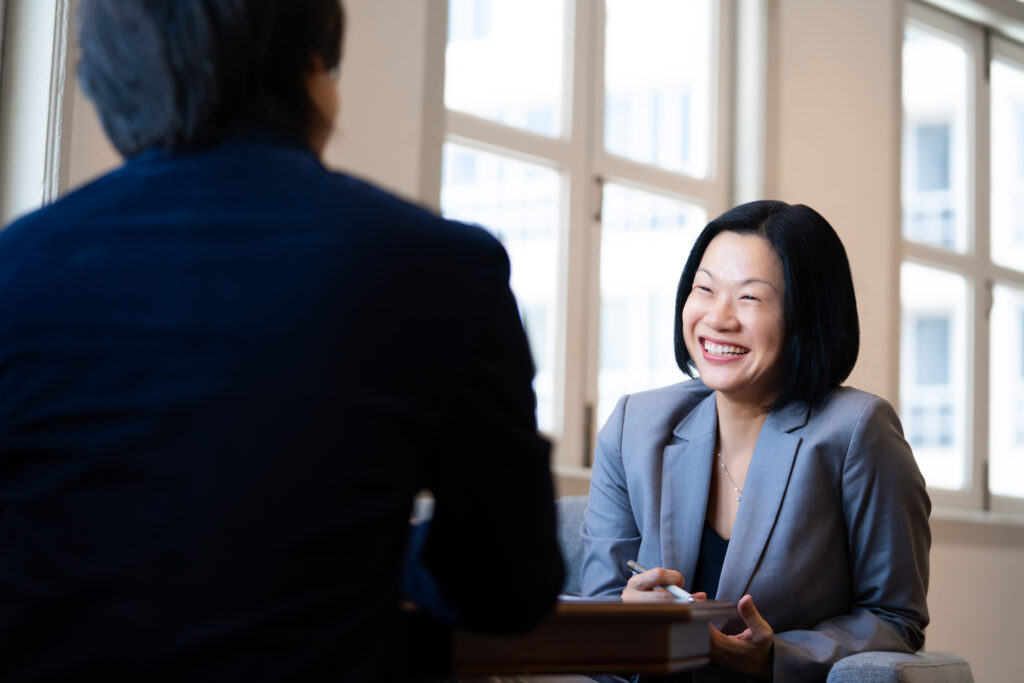 This partnership with EdgeProp establishes White Room Studio as the first choice for top-performing real estate agents and agencies. On this collaboration, Elaine Lim, Creative Director of White Room Studio, says: "We have watched the real estate landscape in Singapore grow exponentially over a decade. It is a privilege to have served thousands of real estate clients in this exciting industry, and we will continue to do so for as long as we can."
Dato Colin Tan, the Executive Chairman and Founder of Hatten Land Limited, is also featured in this editorial.
Read the article in full below: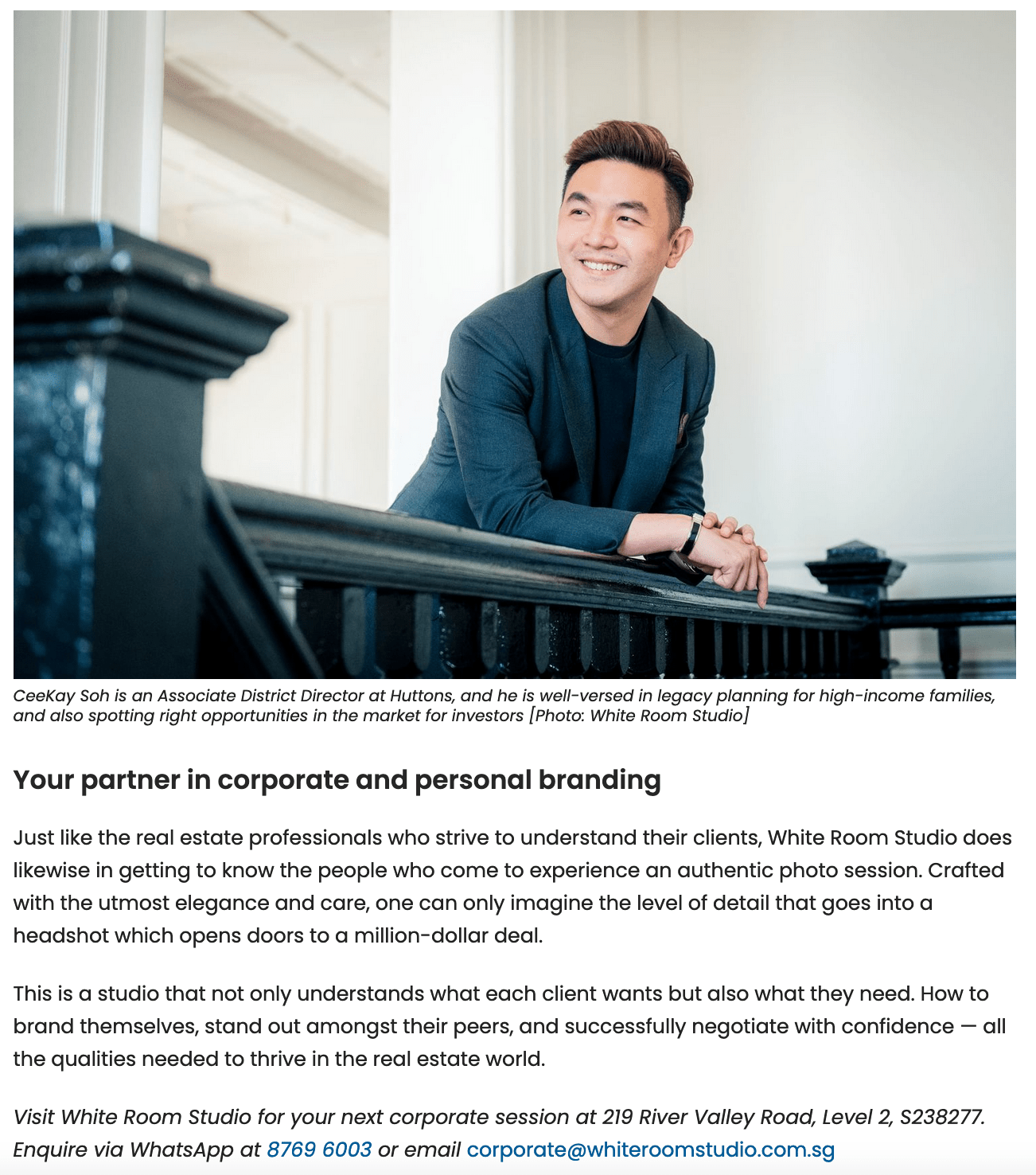 PACKAGE DETAILS
Our Corporate Portraiture Package starts at $390 for 1 individual and it's inclusive of 2 outfits photographed and 2 different settings of your choice!
Enjoy 30 minutes of fine-art photography in our two-storey shophouse studio. You will receive 3 retouched soft copies ideal for LinkedIn, CV, or your website from a selection of corporate headshots, half-body and full body shots.
If you require personalised hairstyling and makeup services, let our friendly team members know in advance and we will arrange a session for you in the comfort of White Room Studio's makeup lounge. A makeup and basic hairstyling session starts from $100.
We also recommend that you bring along any props that may highlight your profession and expertise.
For further enquiries or to get a specific quote, send us a message via the form below and we'll get back to you shortly!