It's more important than ever to invest in yourself and take charge of your career in today's competitive job market. Rapid technological advancements, globalisation, and economic changes have led to a market that requires individuals to stay current and adaptable in their fields.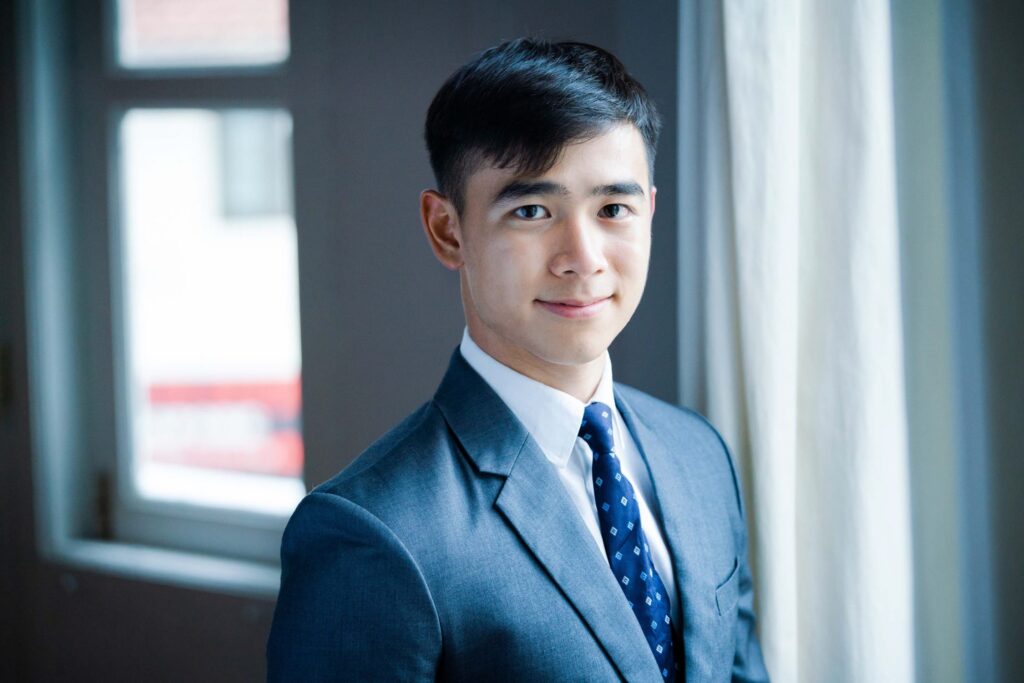 In this article, we'll explore the power of investing in yourself, and how professional corporate photography has helped real-life professionals in Singapore.
Career coach John Tan says, "I have worked with many professionals in Singapore who are looking to take their careers to the next level. One of the most common challenges that my clients face is how to create a strong personal brand that will help them stand out from the competition.
That's where corporate photography comes in – it's an essential tool for building a professional image that reflects your unique brand and personality.
Corporate photography is one of the most important investments that a professional can make. It's often the first impression that people have of you, so it's essential that it reflects your professionalism and competence."
Meet Dr. Desmond Ooi, Vascular and General Surgery

We recently had the privilege of meeting Dr. Ooi, a highly qualified and experienced doctor based in Singapore. He specializes in the field of vascular and general surgery, and is dedicated to providing his patients with the best possible care.
Desmond is well-established in his career and at the time, he was also creating a professional website to brand himself with the help of Spoilmrkt., a local marketing agency. He quickly realized he required quality portraits to add a personal touch to his patients, and to showcase his services.
Career coach John says, "Photos can help reinforce your personal brand. Including professional photos of yourself can help visitors trust you and feel more comfortable doing business with you, especially in healthcare."
Dr. Ooi shares with us on his experience:
I wanted my headshots to portray my expertise in my field as well as reflecting me as a person, how I work, and what I stand for, and The White Room Studio managed to do just that! It was important that the profile shots were able to complement my website to reflect me and my business in a professional and user-friendly way. It needed to be easy to navigate and informative, whilst reflecting my brand and what we stand for. I am very happy about the result on both accounts!
Pictured: Dr. Ooi used the professional headshot where he is dressed in scrubs for his Google Business profile, so potential patients can immediately can get a sense of who he is and what he offers.
Meet Lara Tan, Aspiring Opera Singer

We also had the wonderful opportunity of photographing Lara, who has sung with New Opera Singapore in various staged productions, galas, recitals, outreach programmes, and more. She will be attending Harvard College in September 2023, and looks forward to continuing her artistic journey both overseas and at home in Singapore.
We have carefully chosen different settings in White Room Studio to project Lara's youthful and vibrant image, even when she is not on stage. Eventually, these portraits will be used for promotional materials, audition submissions, and personal branding!
Red is a powerful color that can convey passion, energy, and intensity, which are all qualities that are often associated with opera singing. When paired with the right clothing and makeup, a red backdrop can make an opera singer stand out and capture the attention of viewers!
On the other hand, using a rustic setting with a blue painting creates a more subdued and elegant effect. The blue painting can provide a serene backdrop that complements Lara's performance. The second floor of White Room Studio also lends authenticity and history to the portrait, which can be especially appealing for artistes who are looking to showcase their classical training and expertise.
Meet Jai Thampi, Founder, CEO, Board advisor

When Jai had told us that APAC Entrepreneur wanted to do a 3-page feature on him as one of the 'Most Influential Entrepreneurs to Watch from Singapore', we knew the goal is to capture the essence of him. Highlighting his success and impact on the industry, while showcasing his personality.
On the right, as Jai stood in the open air balcony of White Room Studio facing a distant building, the sleek lines and modern architecture complemented the CEO's sharp suit, creating a sophisticated and powerful image. We used a wide-angle lens to capture the grandeur of the building and create a sense of depth and space as well.
In all portraits, we used natural lighting to create a warm and inviting atmosphere, highlighting Jai's approachability and friendliness. Playing with different compositions, we framed him in various ways to create interest and variety in the final images.
Jai shares more on his corporate photography journey with us:
I knew I needed a new set of headshots as soon as I got the announcement. White Room Studio was my first pick. Yan, my White Room Studio photographer, took her time to choreograph the whole process with me, as though she knew exactly which shots and backdrops would highlight my profile and the ethos of Artha, my company.

I couldn't be happier with the outcome as the article has come out perfect. As busy executives we often think of the headshot as another photo, but the truth is far from that. A well thought out headshot will boost your profile and deliver impactful influence, and the creative professionals at White Room know it the best. Thank you team White Room!"
So there you have it – 3 different professionals from all walks of life who have made the effort to invest in themselves! John concludes, "Investing in yourself is one of the best things you can do for your career and personal growth. As a career coach, I have witnessed how the right photos and branding can showcase an individual's unique value proposition."
"By identifying your values and who you are as a person, and updating your professional image with corporate photography, you can position yourself for success and open yourself up to new opportunities," he says.
PACKAGE DETAILS
Our Corporate Portraiture Package is priced at $390 for 1 pax and it includes 2 outfits photographed and 2 backdrops of your choice!
You will enjoy 30 minutes of artistic photography in our two-storey shophouse studio, be it headshots or a personal branding session.
From a selection of corporate headshots, half-body and full body shots, you will receive 3 retouched soft copies ideal for LinkedIn, CV, or your website!
Personalised hairstyling and makeup services are also provided, starting from $100 for makeup and a basic hairstyling session. At White Room Studio, we also have a fully equipped changing room with a garment steamer, plus a spacious executive guest lounge and pantry for you to get ready before your shoot!
If you wish, we recommend that you bring along any props that may highlight your profession and expertise.
Send us a message via the form below and we'll get back to you shortly!