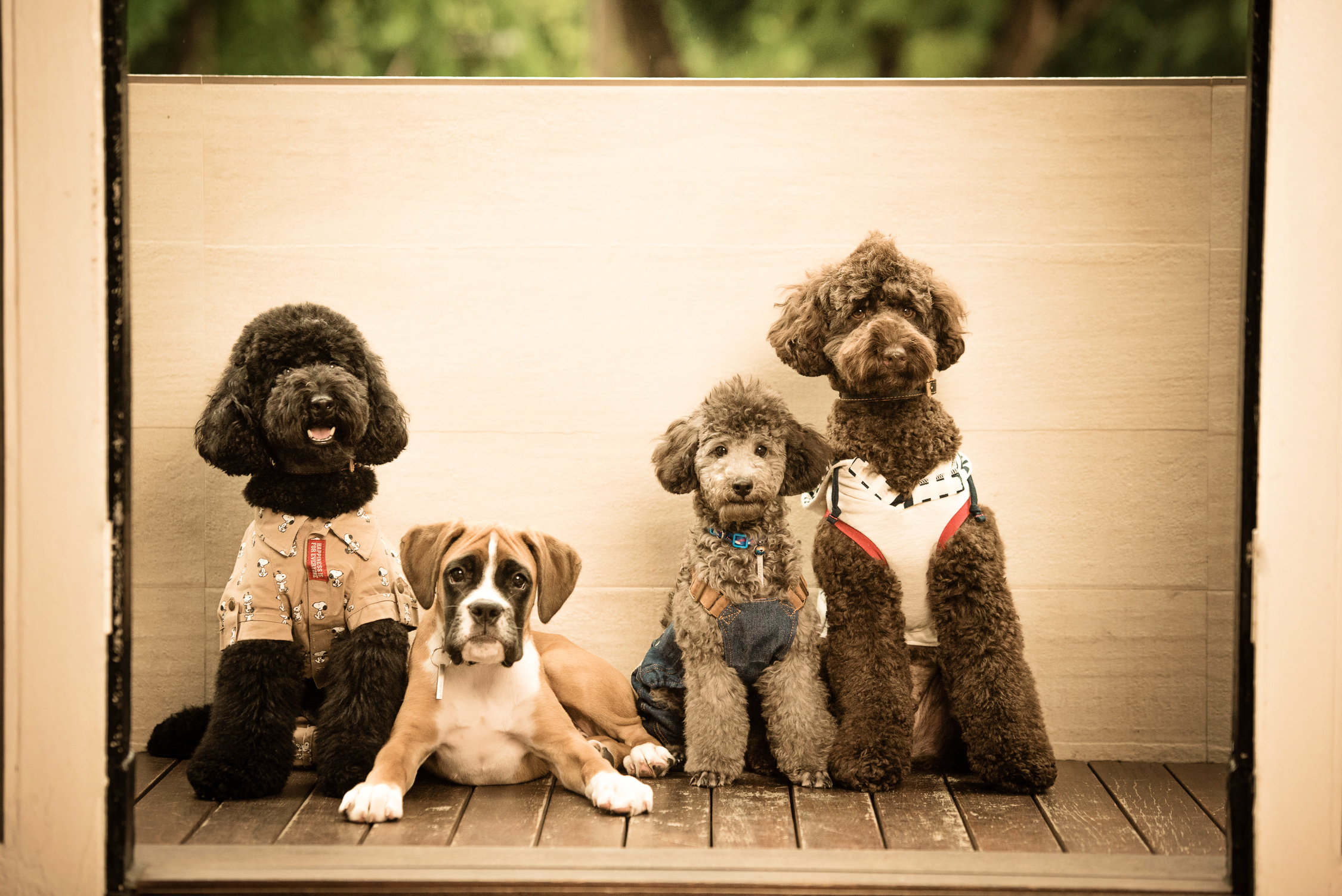 White Room Studio has been known to take stunning pet pawtraits for many families in Singapore. It is no surprise that of these, dogs are the most common of pets brought into our studio – be it a solo pawsome pawtrait or as part of a jolly family.
We understand that dogs can be a very special member of the family, and often capture that special place in our hearts as we grow attached to them over time. Sadly they cannot be with us furever, and that is why the professionals here in White Room Studio spare no effort in making every photoshoot with that special pooch perfect and extra-special.
Be it a large family welcoming the pawsperous Chinese Year of the Dog in 2018 alongside their dog for pawsterity, or just an intimate shoot with that furry extension of your loving family, White Room Studio has you covered with the following tricks and tips for getting terruffic shots with your pooch.
1. Scheduling the right time for the shoot
As they say, every dog has its (good and bad) days. Avoid scheduling the shoot on days when they appear to be sic or look like they had a ruff day, if you are looking for an energetic, action-filled session. On the other hand, if you are looking for a formal, sedate pawtrait, schedule times when the dog has just woken up, or feels rather sleepy.
2. Patience is not only a virtue, it prevents unnecessary cardio
A relaxed dog will not make you chase it around (too much). Take a paws and give the dog(s) time to get used to being around the photographer beforehand. A more relaxed pooch will not give the photographer too a ruff time during the shoot. Sometimes, the owner may even be more nervous than the dog, and a patient photographer will have to calm all parties down before the shoot.
3. Dog reconnaissance is necessary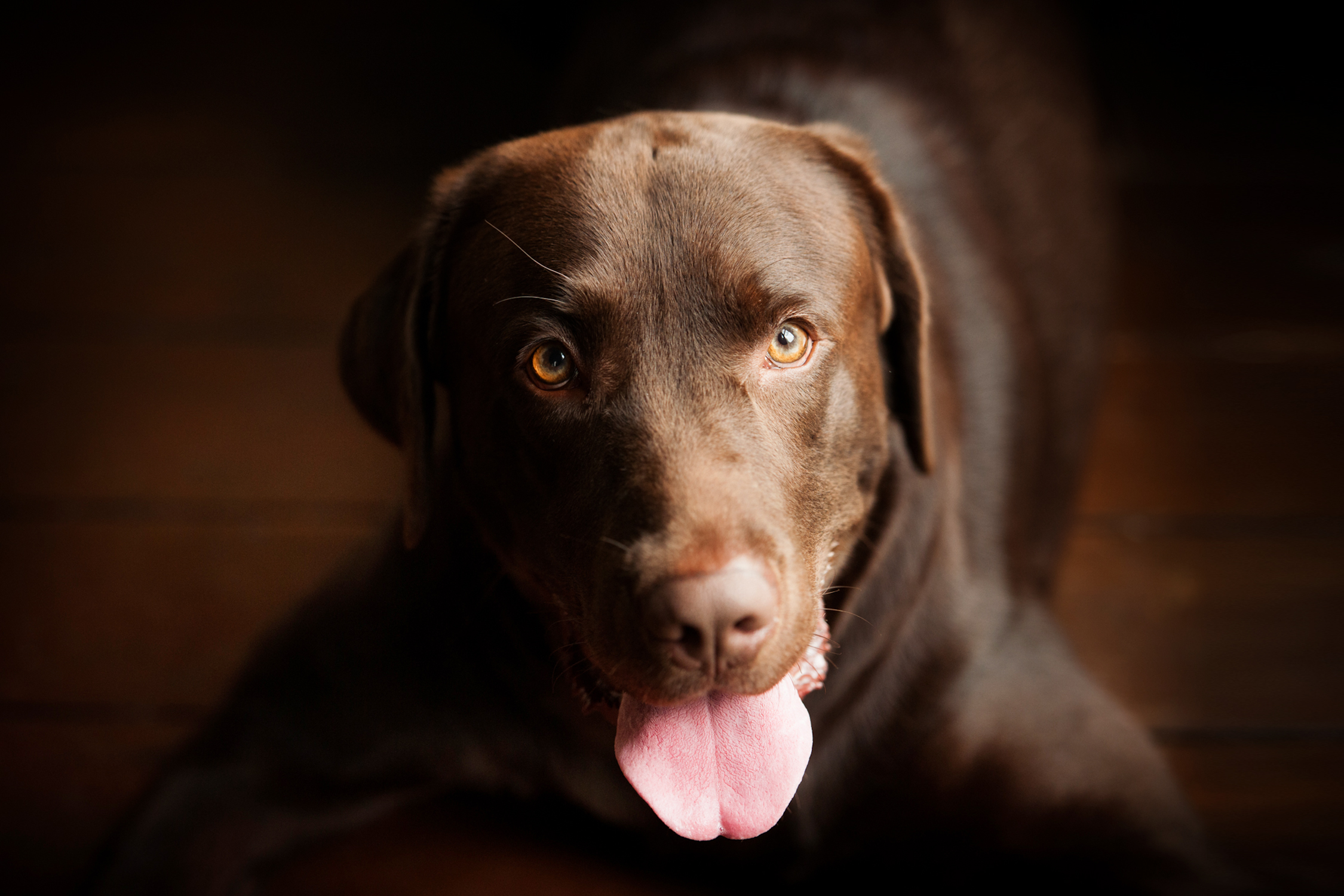 Let the pooch or pooches scamper and sniff around in their usual fashion of exploring and getting used to their new surroundings. At the very leashed, the familiarity helps them relax a little more.
4. Taking their picture, dog to dog.
A way to get the dog(s) to relax is to get down to their level. This entails a sitting or lying pawsition on the floor to meet them at their eye level. This will pawsibly get them to look at you (your camera) more as well.
5. Assistance on aisle 3 stat!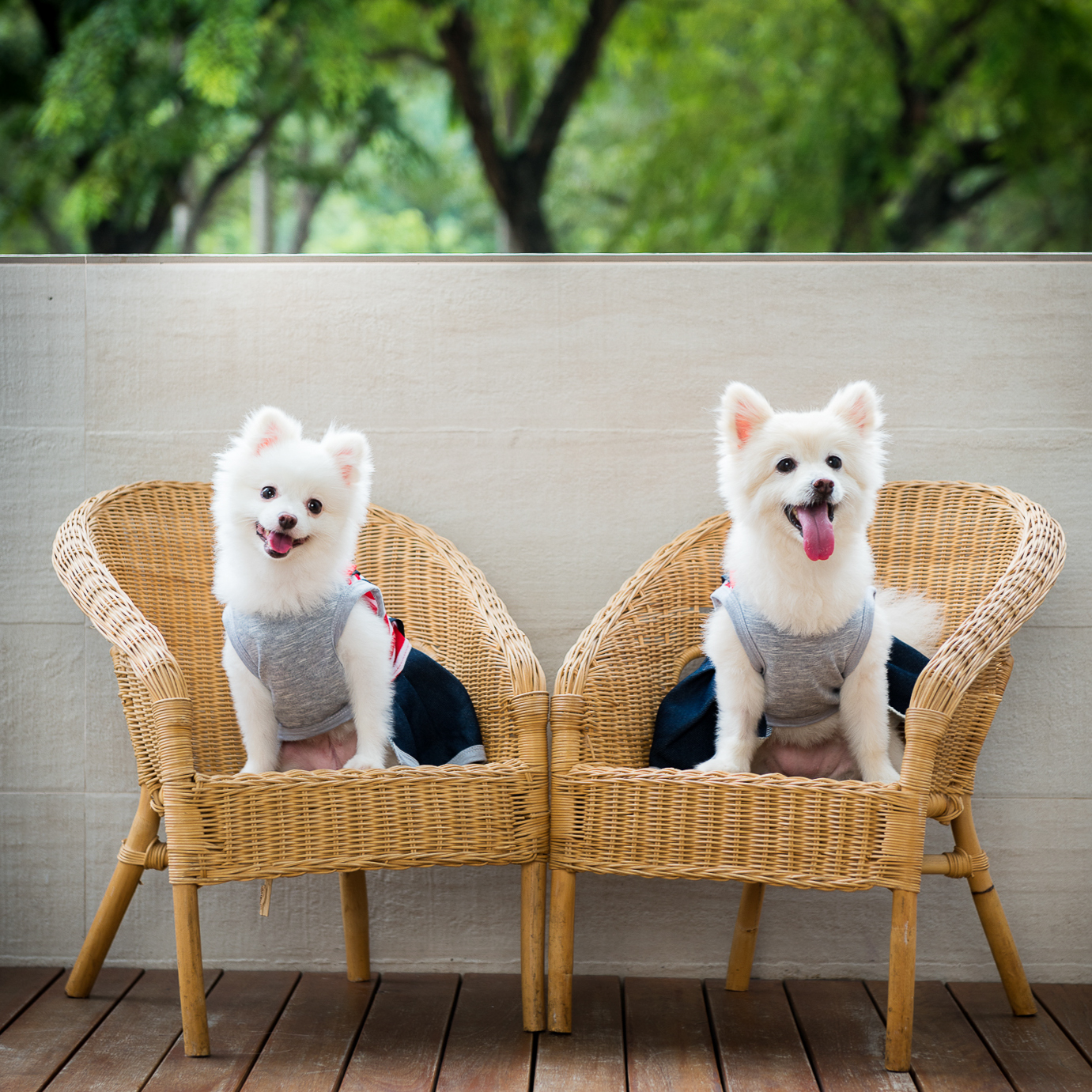 While that spontaneous, fetching shot is great to hope for, sometimes a shoot requires more predictable outcomes. Training aside, some pooches simply will not follow directions, pawsibly driving the photographer through the roof. You may then need an assistant (could be the owner, could be someone else) to help in your "direction".
6. Have a dog's best friends on standby
Ask the owner to bring the dog's favourite toy or its favourite pack of treats as a special incentive or inducement to encourage better reactions and behaviour. Even if most dogs are trained to various degrees as a bonus, it is pawsible that the pooch still has a mind of its own and its opinions of the shoot may differ from that of the photographer's. However, try to use these as a last resort. Gauge the dog's cur-rent mood and temperament first, and you will know when to bring out the "big guns" for motivation.
7. Get their attention with sounds
There are times of utter melon-collie as well that treats and toys doggedly will not work. This is when it might be woof it to get its attention with a squeaky toy (squeezed by your assistant mentioned in tip number 5 behind you). Even then, things might get unpredictable as the pooch might suddenly jump towards the sound, ruining your shot. But at most times, you will get a surprised look from it, while staring straight at your camera.
Related: ZEE & GEORGE – TAX
To avoid barking up the wrong tree, you may want to test a range of options; from downloading certain apps that make peculiar sounds, practicing your best dog-bark, to simply whistling. Do not start off with a loud volume though, as it may scare the pooch off instead, resulting in a dog-gone situation.
8. Showcase their character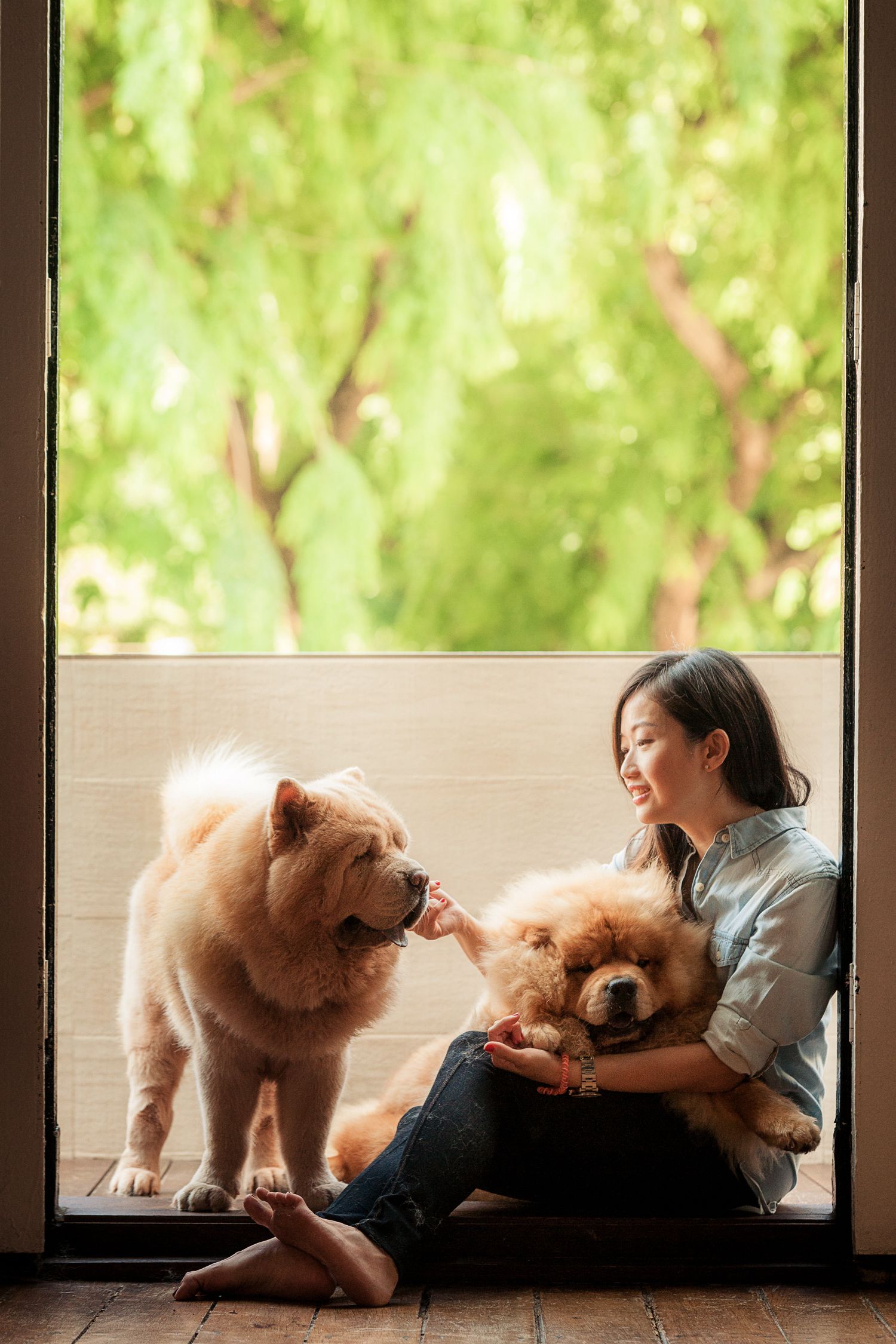 Some pooches are playful, so a photographer may capture their active, spontaneous sides; sometimes in mid-motion. Some just want to sleep the day away, then take them lying in their most relaxed poses. Every dog has its own character, and pawtraying them in their most pawsitive element goes a long way in creating great shots.
In conclusion, there is no need to be dogmatic about how you take dog pawtraits. At times you just need to think out of the box and be pawsitive on how you can get that great shot.
Interested to capture great shots with your pet in an unique studio concept, under Perfect Natural Lighting by Professional Photographers? Call us at 82357037 or email us at info@whiteroomstudio.com.sg now to know more!