White Room Studio is not your average photo studio — it is the birthplace of many cherished memories. Founders Dan and Elaine have spared no effort in providing the best portrait services to families and high-profile individuals who return year after year for their photo shoots. Their outstanding customer service and repertoire of priceless photographs have earned them the trust of a diverse clientele.
Slowly but surely, White Room Studio found itself as the mainstay of Singapore's ever-expanding photography scene.
Even as the recipient of many awards, the studio has remained down-to-earth, like a familiar friend, for the past 14 years.
Look around the studio and you'll see that their photographic creations are more than just decorative – they echo life's deepest emotions.
Today, it is no secret that the portrait industry heavily relies on editing programs. Though skilful in image retouching, White Room Studio does not compromise on natural aesthetics.
Rather, a tight-knit team of photographers, assistants, and digital imaging artists lend their trained eyes to each photograph.
The portraits created celebrate the individuality of each person without yielding to the norm.
We speak to Elaine Lim, Creative Director and mother of one, to find out what truly makes the establishment one of its kind in this exclusive interview.
What's different for White Room Studio since its extensive renovation in 2020? How has the studio grown?
"Growth is not just a theme or an abstract goal. Growing the studio means being able to go above and beyond – this means anticipating the needs of our clients and constantly improving the service standards we set for ourselves," Elaine reflects. "Not only has White Room Studio grown to a team of 15 this year, we also have physically expanded our space for clients' greater comfort. Right across the studio, we have a head office solely for viewing and collection appointments."
"We view each photo shoot as a creative project and this lets us achieve the best pictures of people from all walks of life. This is why we also have dedicated studio assistants to ensure all shoots run smoothly, and we can always be present for our clients." She says.
Take a peek at White Room Studio's new head office at 5 Tank Road — enjoy a complimentary cup of tea or coffee while you select your photos in the comfort of the viewing room.
The theme of sharing "stories" is present in the studio's slogan "Your Stories, Our Imagination". Why stories, and what drives this particular word/theme of "stories"?
"Stories can change lives. The photographs we take tell stories. Through these photos, we get to learn so much about our clients and their life journeys! At the end of the day, you will realise that we are not so different from one another, and I believe storytelling, through sharing clients' narratives with the community, creates more empathy and brings everyone closer together," Elaine says.
How do you manage to get families to open up and share their stories with you?
Our photographers try really hard to capture real emotions and this approach results in beautiful, genuine and natural photographs. Even the editing is done very naturally so what families see are the real them and not a filtered version of themselves. This encourages them to open up to a deep and truthful personal journey of their lives. We leave a legacy behind for the future through portraits. In a way, we all want to be remembered, and a photo shoot is a rare opportunity to crystallise these moments. We really do our best to create memories worth preserving."
A fine-art portrait of two siblings welcoming their baby brother, taken within the unique settings of White Room Studio's colonial shophouse.

The end-to-end customer journey of White Room Studio is unique in the sense that people don't just come to White Room Studio for portraits but instead, it's a complete customer experience from photo taking, to choosing photos, to the final presentation of the photographic displays. What inspires this approach?
"When families and individuals come to White Room Studio, it is an emotional investment they have placed in us. We pay very close attention to the smallest details and go the extra mile in services to make sure families achieve their visions and goals before, during and after their shoot," Elaine emphasises.
"We do this because we believe in letting families know it is personal to us too. It is about giving our customers that extra reason to be with us. We take a long-term view on building enduring relationships with families we get in touch with," observes Elaine.
White Room Studio's premium photographic creations in the form of a table art block and a handcrafted coffee table book make beautiful displays at home.

More and more families are returning to WRS for their 2nd, or even 5th and 6th photoshoot! What would you say is the philosophy behind White Room Studio's enduring success?
"Our photographers' great personalities enable clients to feel relaxed and welcome in the studio. This allows us to draw out their most natural selves in a fun and casual way.
Families continually tell us how happy they are with our patience, understanding and flexibility, whilst our comfortable studio space lend the mood and environment our photographers use to capture moments which are genuine, enjoyable and fun," Elaine enthuses. "This is why clients do not feel the need to go elsewhere, year after year."
A spontaneous slice of life during a cake smash photoshoot | A touching father and son moment.

"Our team puts in 'the extra touch' for all of our clients: helping first time parents calm their babies, managing pets who behave differently in a new environment or adjusting hair and attire. They have put in a great amount of trust in White Room Studio, and it is our responsibility to deliver on all counts."
Families of all sizes come to White Room Studio to spend quality time together.

White Room Studio covers a wide range of genres of portraiture from family, to graduation, to maternity and newborn, instead of a particular category. Why does WRS cover such a comprehensive range of portraiture, instead of specialising in just one or two?

Simply put, how else can we be part of a family's growth, from the early days of expecting a child, till when they graduate, whilst parents celebrate their 50th anniversary with photos?"
"Our photographers are trained to photograph almost any genre in portraiture, and capture the natural intimacies of each stage of life. This is how White Room Studio becomes a part of families' journeys." Elaine explains.
"We feel a deep, irreplaceable satisfaction witnessing our clients' milestones for the past 13 years. "We hope our clients and their successors are able to inherit the photos as a cherished family memory."
White Room Studio has come a long way since it was established 14 years ago. What does the legacy of White Room Studio mean to you?
"White Room Studio is my first child. I wanted White Room Studio to be in the league of the best photography studios in the region. But it's also been hugely personal. I feel an enormous sense of gratitude, but also an enormous sense that you need to get it right. It is not an option to compromise and not be our best," she says. "Everything we do, we do it from the heart, and I believe that families and clients who walked through the welcoming door of White Room Studio can feel that."
Making moments count: White Room Studio capturing celebrations of academic achievements to the beginnings of new life.

While Elaine's daughter, Hillary is currently too young to decide on life's direction by herself, Elaine has begun to expose the 11-year-old to the studio's work.
"I started bringing Hillary to the office 2 years ago when she was 9, and she has been helping out with administrative duties, and also sat in client appointments to observe how our work creates so much meaning for families. Clients are truly touched by the photos presented to them for the first time, and she got to witness that too."
Elaine and Hillary out on a photography trip on the shores of Bunaken island.

Elaine hopes that her daughter will approach whatever she chooses, with a lot of heart and with respect for the people that she works with.
I want her to see White Room Studio from ground level so that she understands how important our work is in creating memories for people."
What is in store for you in the next couple of years?
"Marrying photography and music to promote awareness about our climate crisis. I began scuba diving in the 1990s as a teenager and since then, I learnt about the fragility of the marine ecosystem. Understanding how climate change would inevitably destroy the beauty of nature if we don't do something now, I am fully committed to make changes and build awareness about climate crisis in our younger generation."
"Photography has a profound impact on people and when you want to spread awareness on climate crisis, photography is truly an effective way of bringing about that awareness. Coupled with music, it becomes a powerful tool to reach the hearts of the community." She says passionately.
Elaine and Hillary share their love of music with the islander locals.

Piano by the Sea – Hillary delivers a riveting performance on a sandbank located on Fenfushi, Alif Dhaalu Atoll. The concert is part of a charity project supporting local children with an interest in music and art. A select number of children that display musical talent will be given sponsorship for formal instruction. The charity project will also include book donations to Fenfushi.

Giving her 11-year-old daughter Hillary the gift of music appreciation was one of the most fulfilling experience for Elaine. Recognised as a young talented pianist internationally, Hillary has been invited to be a Key Opinion Ambassador for the Antarctica Climate Expedition (ACE) February 2023, where she will be filmed performing a specially composed piano music in the Antarctic nature.
The piano performance, together with telling photographs and videos created during the expedition, will be exhibited in different countries as a global call to action, to inspire and urge masses to take ownership of their carbon footprints.
As global citizens of the planet, we have to contribute our part in catalysing a long-overdue shift in how we view the climate crisis."
Passion for the ocean: Hillary on a scuba diving adventure to photograph the wonders of the underwater world.

Together with a motivated group of photographers, videographers, and scientists, including the legendary oceanologist Sylvia Earle, and celebrated underwater photographer Michael Aw, Elaine and Hillary will be at the forefront of the climate challenge and help create global awareness and develop strategies that radically reduce worldwide carbon emissions.
Hillary featured in Ocean Geographic magazine, along with a quote about protecting the ocean.

Not just piano, Hillary embarked on a photography project in Indonesia, documenting the livelihood of the islanders and their efforts towards conservation.
"While Hill embarks on her lifelong journey about the craft of light and art of seeing, I hope this simple message can be passed on. Think about what we use and what we do. A little thought can make great changes," Elaine remarks.
Above The Sands – Photographs is Hillary's photojournalistic exploration into the lives of the people of Bunaken, touching on socio-economic issues created by tourism and pollution.

Any future plans?
"We have worked with Make-A-Wish Foundation and other charities, and you know what? The power of portraits in creating precious memories is deeply ingrained in me from these experiences. When cancer caused his condition to deteriorate so quickly, we worked with the foundation and visited a young boy's home for a home family photo shoot. We photographed the family, designed and printed a beautiful album for the family, but unfortunately, the boy never lived long enough to see the photos. In another project, a dying mother's last wish was to have graduation photos taken with her daughter, even though she hadn't graduated at that time. This time, we made it in time for the proudest mother of the moment.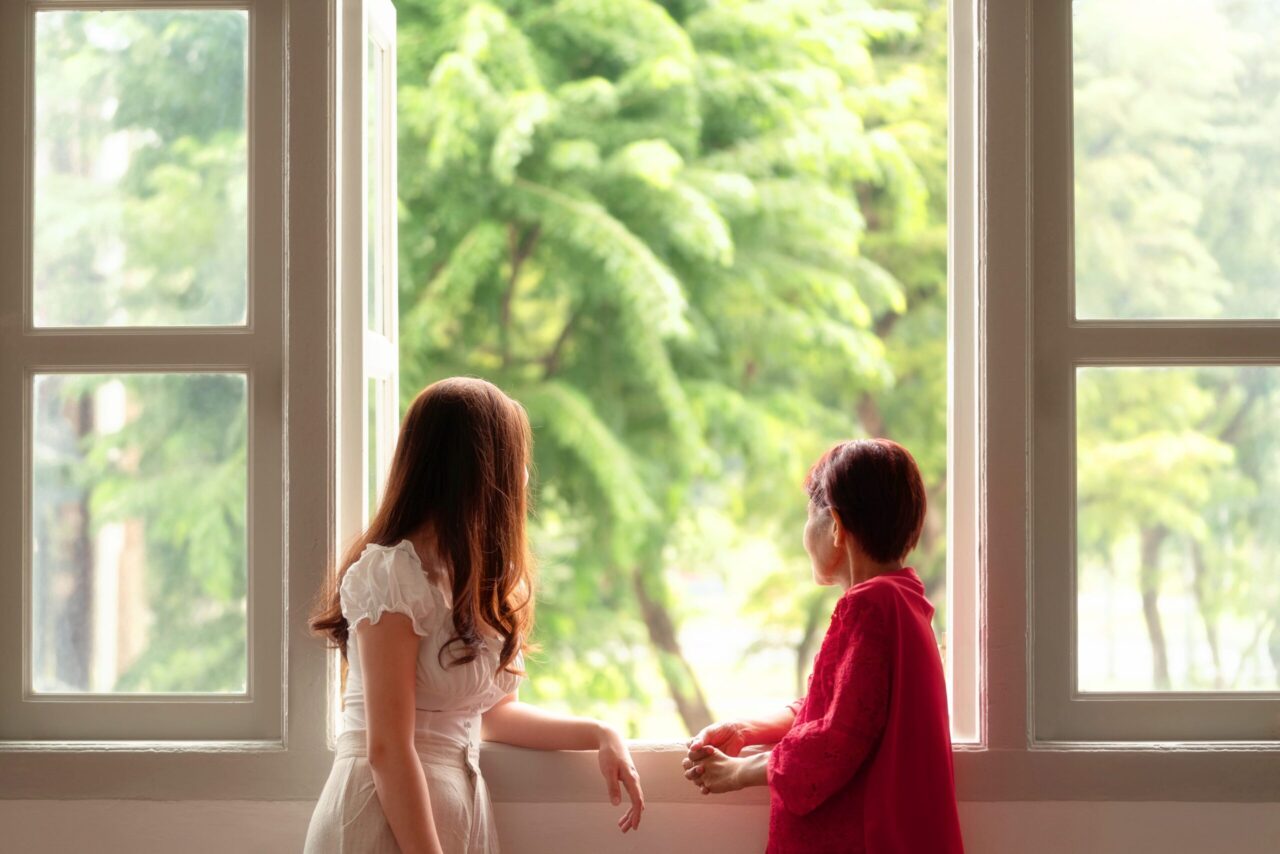 Fulfilling a mother's last wishes was one of the most touching moments shared by White Room Studio, who works with charities and volunteer their mastery in portraiture to the community with compassion and joy.
Witnessing these real stories of family struggles humbles me, and cements my views that what we do at White Room Studio is important, and is valuable.
In the near future, White Room Studio plans to step up and become actively involved with grassroots movements, contributing their skills and services to the under-privileged communities which exist side-by-side each and everyone of us in our country.
"Together with Dan and our team, our goal this year goes beyond business and will focus on our core values – compassion and community. We hope to bring about a true sense of corporate social responsibility (CSR) by giving back to the society through working with charities and non-profit organisations," Elaine continues, "Through the lens of compassion and joy, we want to stimulate conversation on how portraiture goes far beyond just a snap of a moment."
The eminence of White Room Studio has been over a decade in the making. With an inimitable flair for capturing fleeting moments of the human condition, Elaine and Dan has indubitably created something larger than themselves — a legacy that weaves a common thread amongst different families.