Chinese families gather together for a reunion dinner on New Year's Eve, and clean their houses to sweep away bad fortune on New Year's Day. Kids would be given red envelopes stuffed with 'lucky money' and positive wishes as well.
During this season, getting the family together for a photo-taking session is also popular. However, organising the whole family for a formal family studio portrait for the Chinese Lunar New Year presents a whole new level of challenges – not only for the family, but also for the photographer.
These are the top 8 tips brought to you by our experienced White Room Studio Team to help families prepare for a CNY studio shoot
1. Outfit coordination
Be it the Chinese Lunar New Year, or Halloween, this is the best opportunity for Mommy and Sis to coordinate matching outfits for the family in preparation for the shoot. During this season, you will want to match bright festive colours to showcase the fun and spunky side of your your family. For a modern and sassy twist, you may also consider adding matching accessories like scarves, hats or headbands.
2. Natural Lighting, Natural Look
When selecting a studio, most clients appreciate one which has plenty of natural light. Natural light is constant, free and everywhere. Time is not wasted setting up artificial lights in the studio. The best time for lighting is the two hours before sunset and after sunrise, but good photographers will be able to shoot at any time of day by using areas of open shade that will give your skin a beautiful hue and put a sparkle in your eyes.
3. Make Them Smile, Not Tell Them to Smile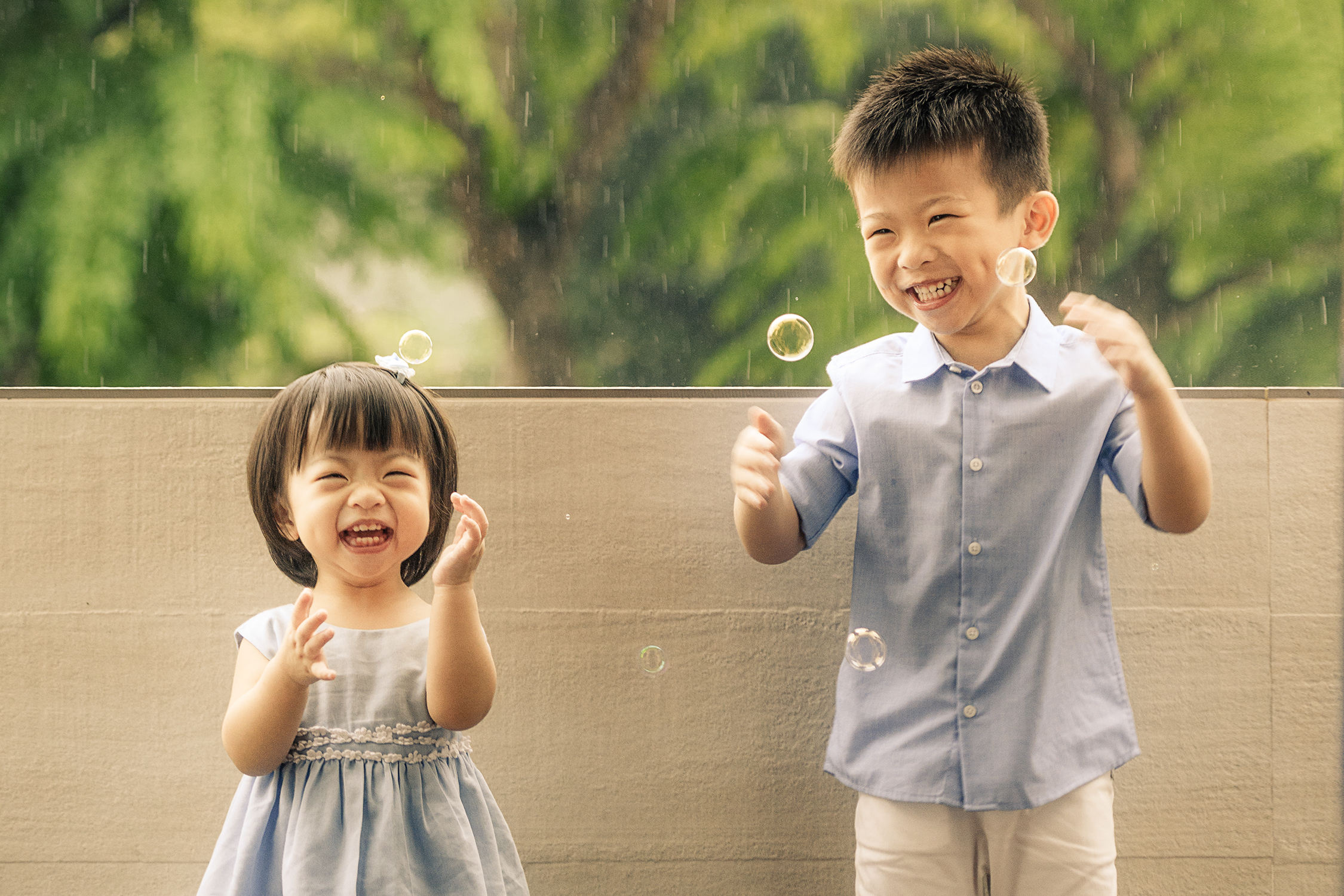 Children especially, should be smiling in reaction to a fun and happy atmosphere instead of being told to smile at the camera in the usual "Say Cheese" fashion. Daddys here play a big role here as we know most fathers dread photo-taking sessions, and their facial expressions sometimes show it. Daddys, open up and have fun with your family. Let the photographer naturally interact with your children and this will bring forth natural smiles. Parents can also take an active role in helping to coax out those sunny smiles, instead of instructing them to simply grin at the camera.
4. A Hungry and Tired Family is an Angry Family
Do not show up to a photoshoot with an empty stomach. We have had clients scheduling their dinner at the end of the shoot and you can sometimes see it in their expressions during the shoot. If need be, prepare some snacks for your family members to deal with those hunger pangs. Scheduling the shoot near your child's nap time is also something to avoid. The whole family should get enough rest before the should so they can bring the necessary level of energy to the shoot, making it fun and memorable.
5. Leave plenty of time to get ready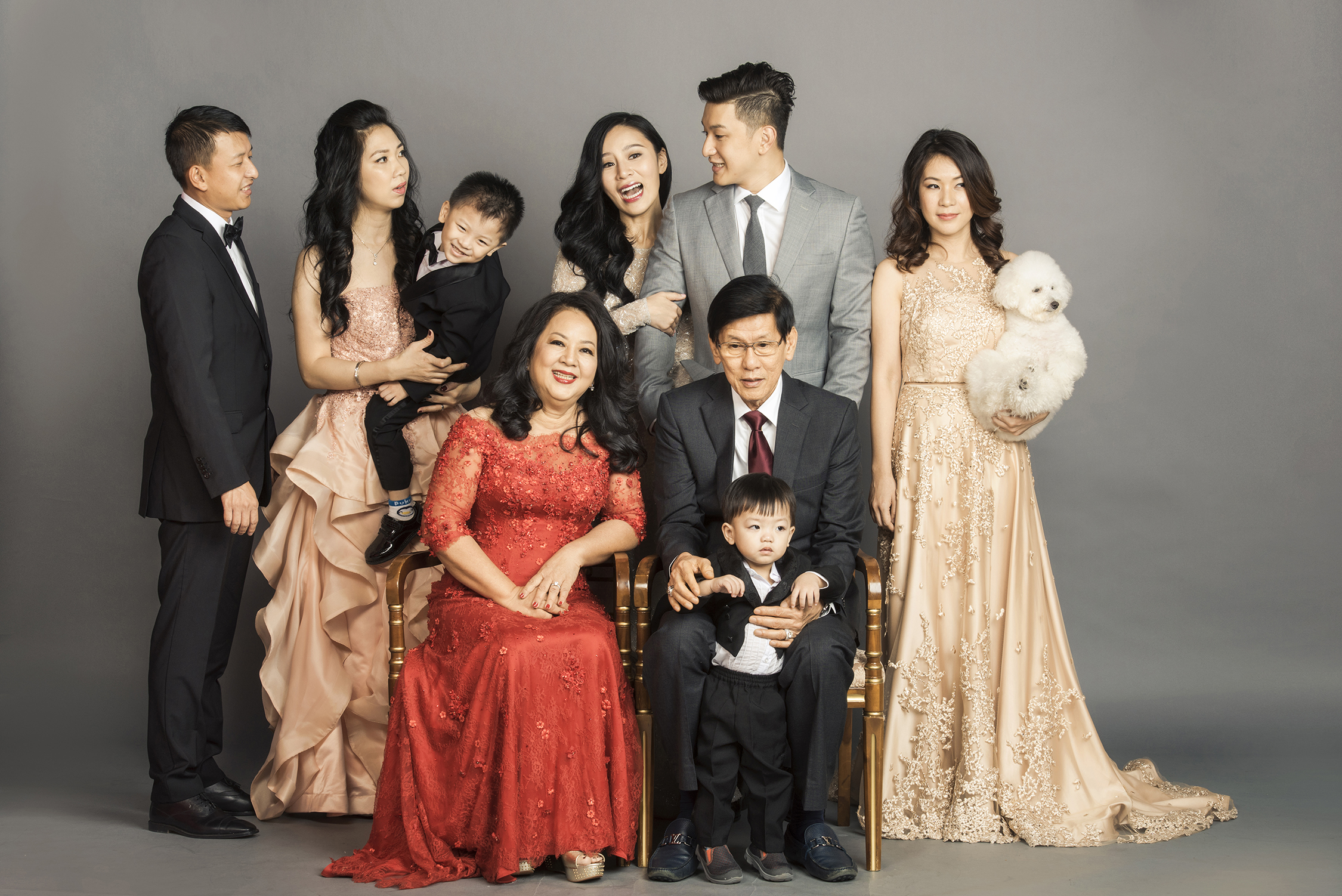 A family turns up to a family shoot rushed and disorganised, and the tone set for the shoot will be equally rushed and disorganised. Plenty of time should be left for showers, bath, dressing and grooming before the shoot. Professional hair and make-up are highly recommended for mothers and sisters, so they have more luxury time to make sure the family ready. They will also feel more relaxed and confident, and this is reflected on the rest of the family, ultimately producing better shots.
6. Bring your own props
Some families have their favourite festive props at home. Bring them to the studio, if they are able to accommodate it. Your family has that emotional tie to your favourite CNY table lamp, chair, or even mahjong table, and when posing with these props, more natural poses and smiles will be there for the photographer to capture.
7. Bring your favourite activity
Why stop at props? During CNY, some families look their best while carrying out their favourite activity; be it laughing, singing, playing card or board games, enjoying a favourite snack, drinking tea, or even baking pastries. Speak with your photographer and see how far the studio is able to accommodate a family activity which will get the family engaged in doing something they love together. In this way, there will be more opportunities for the photographer to take beautiful and authentic photographs.
8. Have FUN with your family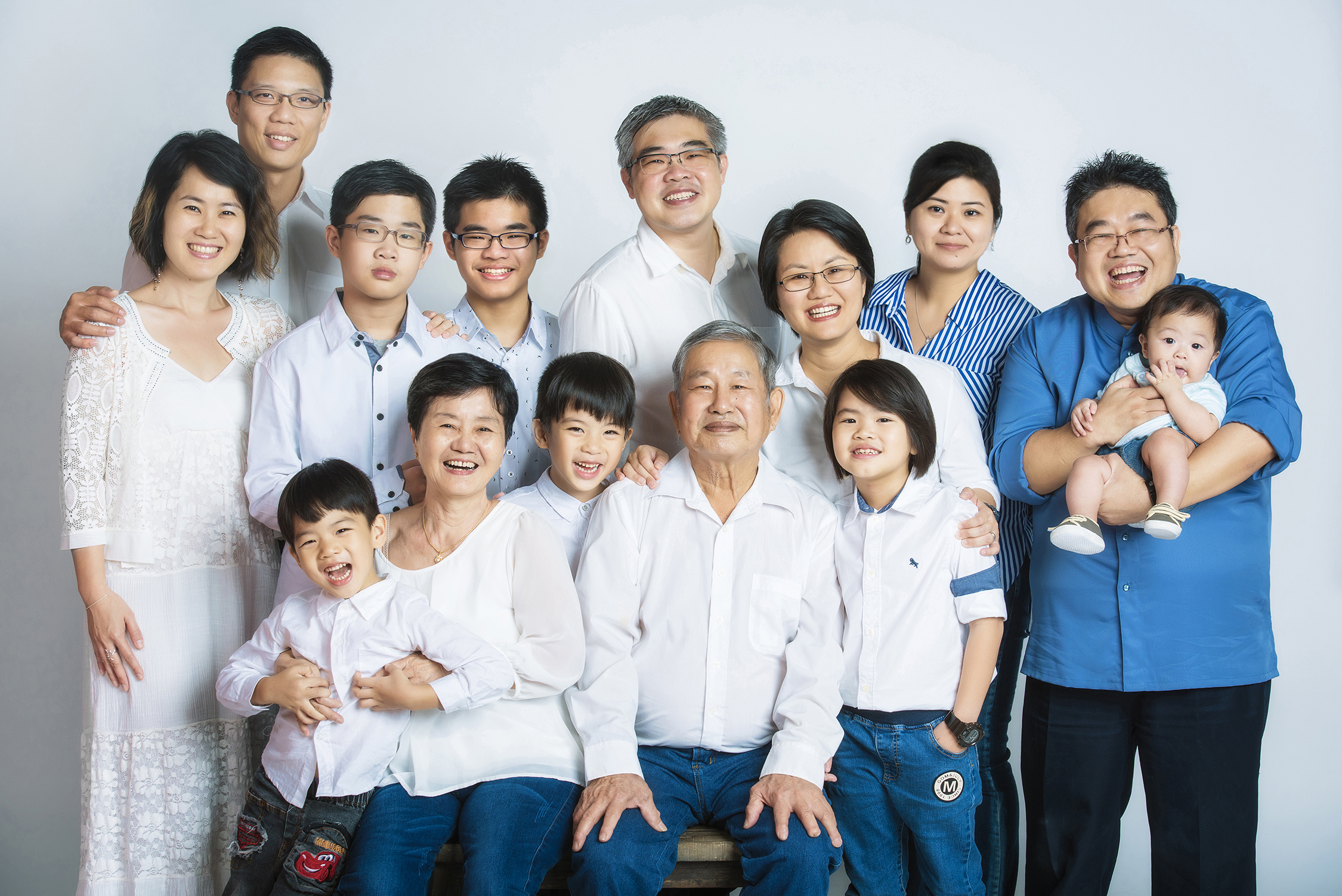 Laugh, Play, Joke, Kiss, Snuggle, Tickle, Hug and more – these are the key ingredients to a happy and fun shoot. When families bring these key ingredients along to the shoot, the professional photographer will be able to capture your family at its emotional best. Prepare to pick up your children, play with your baby, tease your siblings, kiss your wife. Bottom line, a family having fun is one which is relaxed and happy, and relaxed and happy a family photoshoot should be, for the best results.
Interested to know more? Call us at +65 62357037, whatsapp +65 87696003 or email info@whiteroomstudio.com.sg now!
You may also browse through our amazing gallery and feel the experience our clients have with White Room Studio.