Your online presence matters. LinkedIn's research shows that having a profile picture makes your profile 14 times more likely to be viewed than those without.
Besides Facebook and Instagram, LinkedIn is one of the main networking and social media platforms used worldwide.
In the current era where we make more online interactions than physical ones, your profile picture is your first chance to land a strong impression.
For recruiters and consultants, a profile picture is key to your branding, and it can influence candidates to reach out to you.
As for fresh graduates and professionals looking to scale the career ladder, a great headshot can help you make the right connections.
Here are 5 best practices for choosing the right profile photo, according to LinkedIn:
1. Choose A Photo That Looks (Most) Like You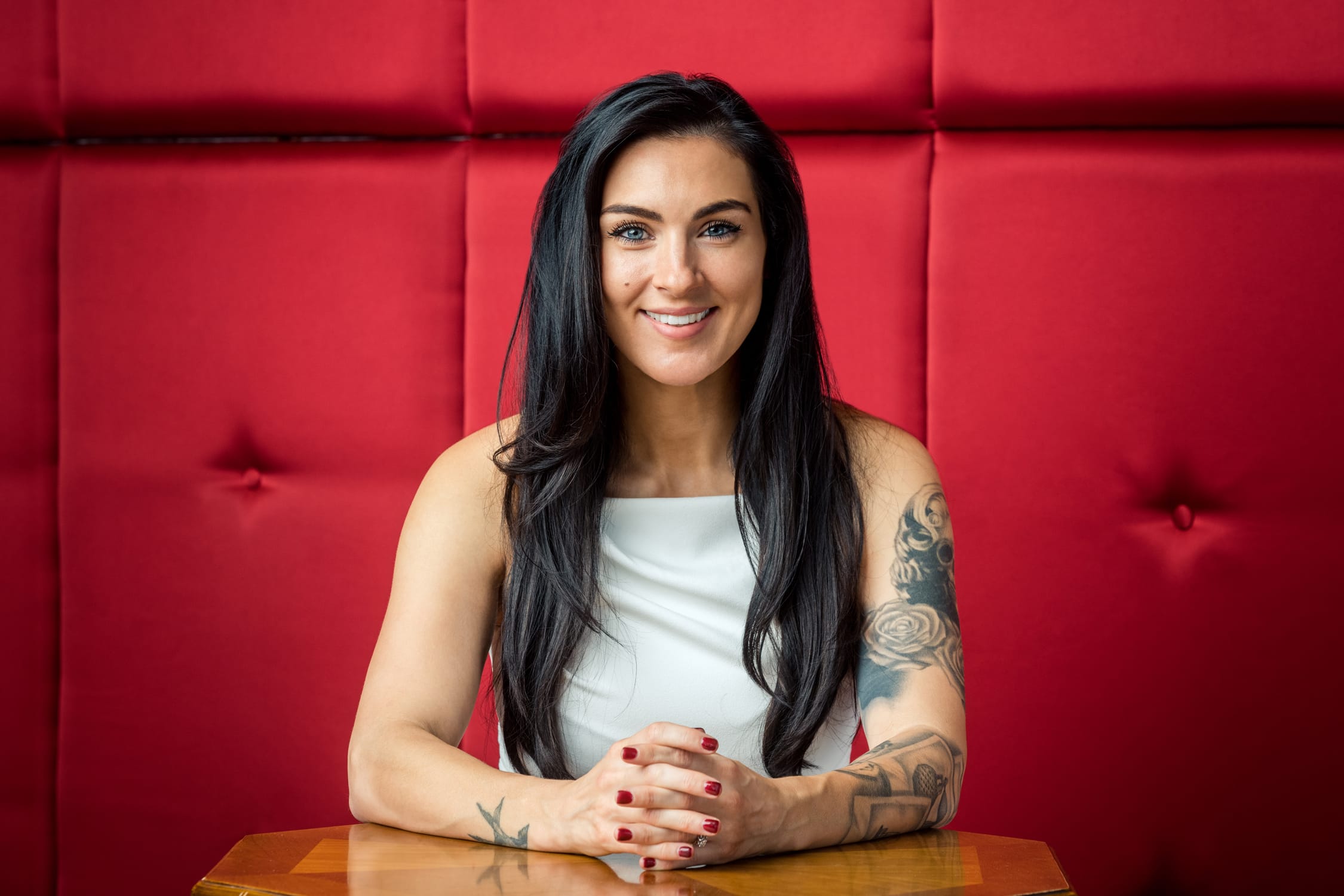 It goes without saying, but your profile picture should reflect how you look like in real life. Let's face it, we have all come across someone who does not look like their profile photo at all!
Perhaps they changed their hairstyle/colour or used a childhood photo of themselves. These changes can be quite puzzling – To avoid any misunderstandings and also give interviewers a clear idea of who to expect when you meet them, only use a recent photo of yourself.
This is why career experts recommend refreshing your profile picture once every couple of years – so that you remain credible, and recruiters know who to look for.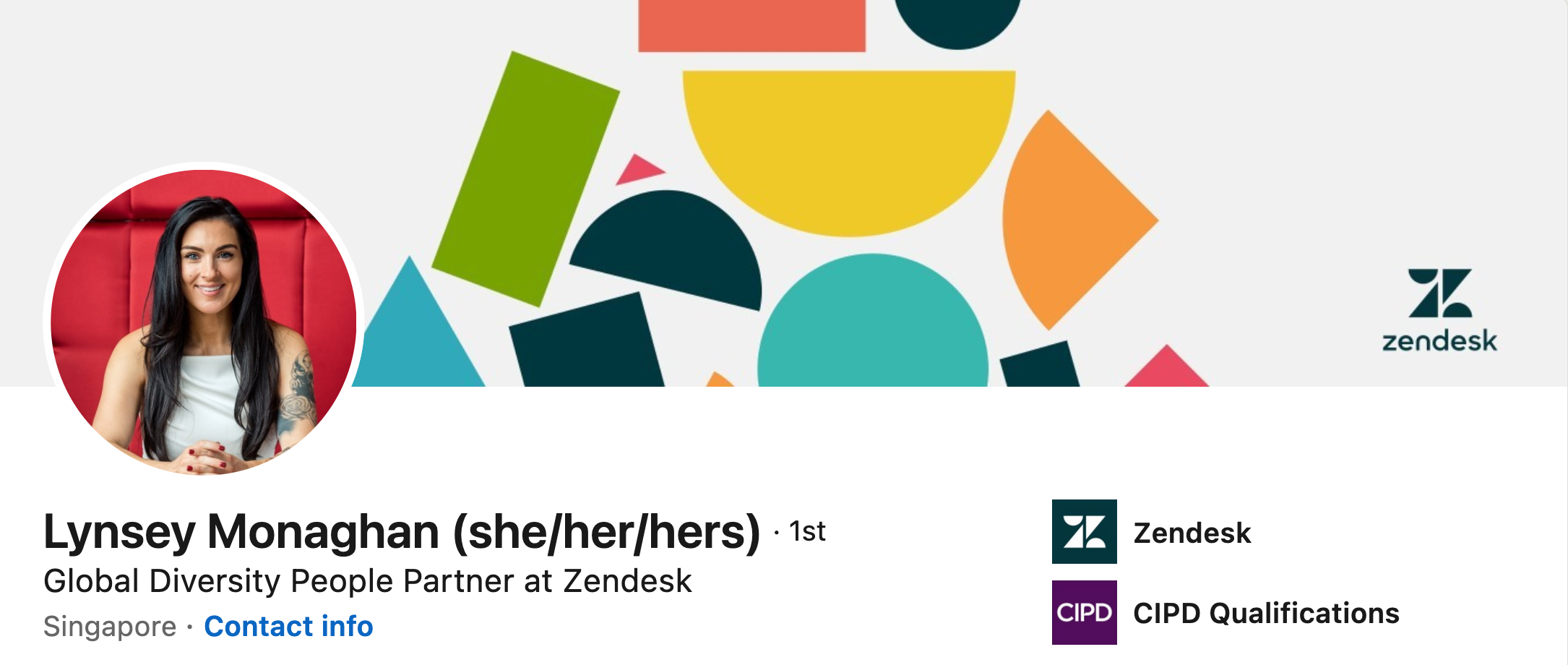 Pictured: Lynsey Monaghan's LinkedIn profile
Lynsey uses the same headshot for her LinkedIn profile. As a Global Diversity People Partner, she often meets hundreds of people, building meaningful connections every day at work. Our goal was to capture an updated portrait of her, including her tattoos!
2. Pick An Expression That Says "You"
Your profile is all about you, so take this opportunity to showcase your best self online. Smiling can help to portray a more friendly side of you.
Did you know that smiles with teeth showing were found to be twice as likable as closed-mouth smiles?
So flash those pearly whites and let our photographers capture your most natural smile. After your shoot, we will send you a selection of photographs – and you can personally select the photos that you feel represents you the most!
3. Use A Photo Taken Under Natural Light
Pictured: Nozomi Witherspoon's LinkedIn profile
Lighting is the secret sauce to creating a good profile picture. Natural light gives you the best results, while taking your photo under fluorescent light can make you look harsh and shadowy.
What about flash lighting? Well, using flash is only recommended if the light is properly diffused or bounced. Otherwise, it's difficult to achieve the glow and '3D effect' that sunlight naturally produces.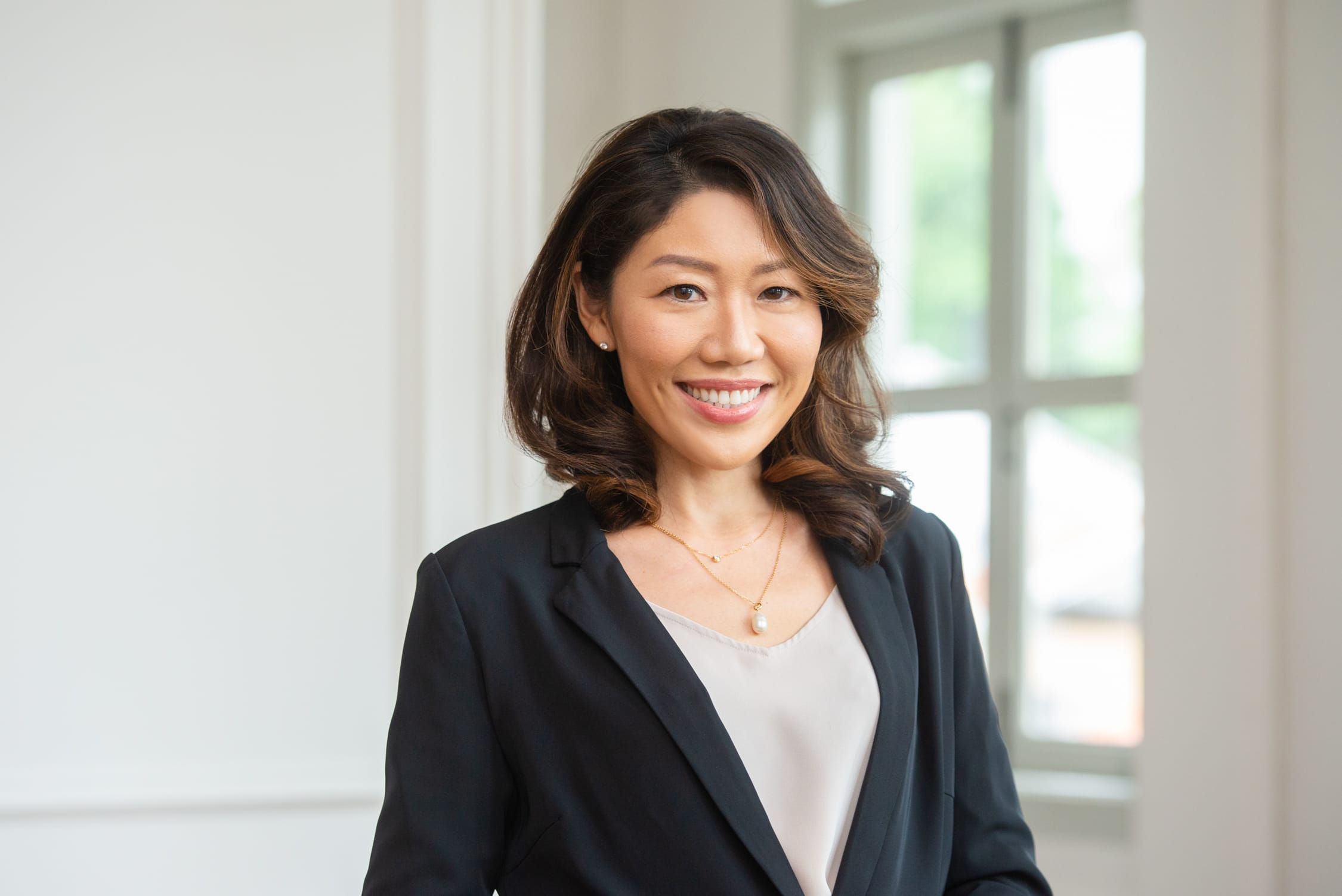 Nozomi's headshot was taken at the third floor of White Room Studio. With large French windows and a balcony overlooking the lush greenery of Singapore's Fort Canning Park, there is abundant natural light pouring in all day at the studio!
Our photographer was able to use natural light and position Nozomi such that the light hits her face gently, creating a soft and approachable look to her headshot. It was exactly what Nozomi had in mind to portray herself as the Executive Director of a philanthropic organization.
4. Pick a High-Resolution Photo
The recommended size for LinkedIn profile pictures is 400 x 400 pixels. Uploading an image with smaller resolution is discouraged, as it will appear pixelated and blurry. You want to present yourself clearly and professionally on LinkedIn, so using a high-resolution headshot is important!
Our Corporate Portraiture package includes 3 fully retouched soft copies at 2250 x 1500 pixel resolution. It is the ideal quality for uploading on LinkedIn, your website/ portfolio, and your CV.
All headshots will be retouched to your liking and corporate requirements (if any). Simply let us know what you need and we'll craft the right profile picture for you.
5. Adding Colours and Sophistication To Your Background
When someone lands on your profile, you want them to focus just on you.
We believe that corporate-style photos don't always need to be plain. A bright and interesting background will draw the viewer's attention immediately. Besides the standard black/grey/white studio backdrops, White Room Studio also has creative themes and concepts for you to explore with during your shoot.
From vintage Peranakan to Nature, our photographers will capture your portraits from an artistic approach, in up to 2 different outfits.
Let us design the look and feel of your next LinkedIn photo and help you stand out from a sea of profile pictures. More details below!
PACKAGE DETAILS
Our Corporate Portraiture Package is priced at $390 for 1 pax and it includes 2 outfits photographed and 2 backdrops of your choice!
You will enjoy 30 minutes of artistic photography in our two-storey shophouse studio. From a selection of corporate headshots, half-body and full body shots, you will receive 3 retouched soft copies ideal for LinkedIn, CV, or your website!
Should you require a private hairstyling and makeup session, do let us know! At White Room Studio, we also have a fully equipped changing room with a garment steamer – plus a spacious guest lounge and pantry for you to get comfortable before your shoot!
If you wish, we recommend that you bring along any props that may highlight your profession and expertise.
Send us your enquiry through the form below and we'll get back to you shortly!